Black Caucus calls for Casada to resign amid email, texting scandal
NASHVILLE – In a historic rebuke, the Tennessee Black Caucus called for House Speaker Glen Casada to resign his post over involvement in racist and sexist text messages and an email allegedly designed to frame a political activist.
After hours of talks and investigation, Rep. G.A. Hardaway, chairman of the group, said the Black Caucus' 17 members, including House and Senate members, decided "overwhelmingly" that Casada needs to leave his leadership position. He declined to give the vote count.
The Black Caucus, which had never taken such action in its 45 years of existence, believes more information about Casada will come out, he added.
"We did not get satisfactory responses to our questions. We invited the Speaker in to share his position, to share his feelings on some of the issues out there," Hardaway said. "We asked for facts concerning the emails. In particular they're of grave concern to the caucus because they deal with justice, they deal with civil rights, they deal with constitutional rights. We just did not get the information we needed to satisfy us that there wasn't something wrong in terms of the emails. …"
The caucus is concerned, in part, because Casada denied text messages for several days before admitting he participated, though he downplayed his involvement on Monday.
"We're concerned … about sincerity. We're concerned about the motivation behind whatever information we're getting now, whether it's self-preservation or whether it's genuine, really genuine," said Hardaway.
---
Sam Stockard: House Ethics members discussing Casada scandal advisory
---
Casada, 59, said he was involved in only two questionable texts when questioned by reporters Monday. He has denied any wrongdoing in an email sent by activist Justin Jones that was turned over to the Davidson County District Attorney's Office and could have forced revocation of his bond.
Yet WTVF reported another set of texts involving Casada and his former aide in which the Speaker asks if two women shown dancing on a text in his staffer's apartment are 21. The aide responds, "It only takes 18." To which Casada replies, "Lol!!! And true!" The texts are from August 2016 when Cade Cothren was Republican Caucus press secretary and Casada was the caucus chairman.
Hardaway said he knows of several Republicans upset by the Casada scandal, and he predicted the House Republican Caucus will base its decision partially on the Black Caucus' decision. The Republican Caucus is expected to meet sometime this week to discuss Casada's fate.
Not only did the Black Caucus hear from Casada, it interviewed the director of the Legislative Information Services, which handles technology in the Cordell Hull Building. Hardaway said it doesn't accept the division director's explanation on discrepancies in the date Casada's office received an email from Jones and the time it was sent to the Davidson County District Attorney's Office by his now-former chief of staff, Cade Cothren. The Black Caucus already has called for a federal investigation of the matter.
Jones, a young Vanderbilt University divinity student was charged with disturbing the peace and simple assault for throwing liquid on Casada in a State Capitol elevator after they clashed Feb. 28.
A judge ordered Jones to avoid any contact with the Speaker's Office. But Cothren forwarded a screenshot of an email to the DA's Office showing the message was received March 1, which would have been a violation of Jones' bond. Jones, who declined to speak about the matter Monday, sent the email Feb. 25.
Cothren later rescinded his request for the DA's Office to investigate the matter, possibly because the email was stuck in his spam box for three days.
Casada, emerging from the meeting with the Black Caucus wearing a days-old beard, said he wanted to meet with the group to discuss the recent events involving his chief of staff and the text messages put out by Cothren, who resigned after admitting to sending racist and sexist text messages and to snorting cocaine in his legislative office within the last three to five years.
The Speaker acknowledged the House has a problem with racism based on the text messages that came out. He admitted he was included in a group text on one of them and on another one he didn't see.
He denied being part of a thread in which a meme of the twisted slave portrayed by Samuel L. Jackson in "Django Unchained" was posted with the words "black people" underneath in reference to a West Tennessee legislative district. A review of WTVF's initial story shows Casada is in that thread.
"But in both cases I've apologized to them, painfully apologized. What I mean by painfully is it hurt to acknowledge that thought still exists today in this state. But it obviously does," Casada said.
---
Sam Stockard: Black Caucus seeks federal investigations into House Speaker email scandal
---
Hardaway called Casada's explanation of that text "unacceptable," adding it did not "sit well" with caucus members, the fact he could be included in a text and not notice it.
"We're not stupid enough to think that was a solitary (text), that those type of memes, that type of language was exclusively contained to two (texts)," Hardaway said.
Addressing the scandal
Casada contends the majority of the 73-member House Republican Caucus "overwhelmingly" supports him. The Speaker said Monday his "sin" was two text messages with "base language" sent to Cothren and another man about three and a half years ago.


---
"We've got members all across the community that have done things that are not excusable and they're still in leadership role. I did those two texts. I have sought and received forgiveness for it, and so now it's time to put the House back together."
Glen Casada, House speaker
---
Despite the uproar surrounding his office, Casada believes he should remain in power.
"I think it's important that I stay, because if two texts run someone out of office, then there is no one qualified," Casada said. "We've got members all across the community that have done things that are not excusable, and they're still in leadership role. I did those two texts. I have sought and received forgiveness for it, and so now it's time to put the House back together. The House has run better than it has in a generation, and I want to continue leading Tennessee to be the best state in the Union."
'Culture of racism'
State Rep. Antonio Parkinson, a Memphis Democrat, sat in on the Tennessee Black Caucus meeting with Casada and made several points with the speaker.
Some of those didn't deal with the scandal swirling around Casada but with how the House is run. For example, sometimes African-Americans who want to testify before House committees are pushed aside in favor of white people who will be "more palatable" to the committee, according to Parkinson.
He also noted he was booed when he stood on the House floor in 2018 and labeled "as racist" the move to strip $350,000 in state funding from Memphis' bicentennial celebration because of the city's involving in removal of Confederate statues from former city parks.
---
"We have a culture of racism inside of the Tennessee Legislature, and that's a fact."
Antonio Parkinson, Memphis Democrat
---
In addition, Memphis Democratic state Rep. London Lamar was "persecuted" when she said Tennessee was a "racist" state after the 2018 election, according to Parkinson.
"We have a culture of racism inside of the Tennessee Legislature, and that's a fact," he said.
Taking it a step further, Parkinson said even the education savings account bill that targets Shelby County Schools and Metro Nashville Public Schools, both of which have large numbers of minority students, is questionable.
"Something culturally has to change," he said.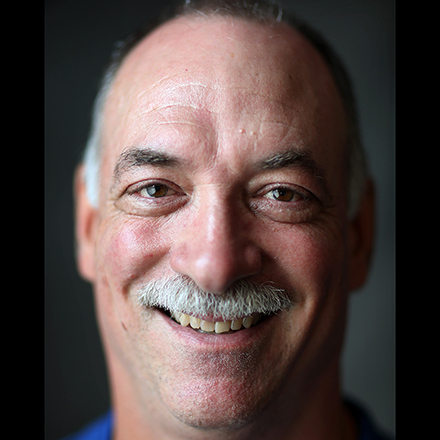 Sam Stockard
Sam Stockard is a Nashville-based reporter with more than 30 years of journalism experience as a writer, editor and columnist covering the state Legislature and Tennessee politics for The Daily Memphian.
---