Republican rep says Casada support dwindling to fewer than fifth of House
NASHVILLE – State Rep. Jeremy Faison, one of the first House Republicans to call for Speaker Glen Casada's resignation, said Tuesday fewer than a third of the 73-member caucus supports Casada.
"I think he has less than 20 votes," Faison said.
The total would give Casada support among fewer than a fifth of the 99-member chamber, including the 26-member Democratic Caucus, which already has called for him to step down.
Faison, a Cosby Republican from East Tennessee, said he and other members took unofficial surveys of the Republican Caucus and came up with the figure.
A meeting of the Republican Caucus to deal with Casada's fate is imminent, and Faison said a private gathering could be held in Nashville either next Monday or Wednesday.
Exiled by Casada and stripped of a chairmanship this year after supporting a different House Speaker candidate, Faison recently posted a picture of the Titanic sinking on Twitter, a reference to Casada's House speakership.
"He's going to have to do something," Faison said of Casada, who is caught in a sexist and racist texting scandal and requests for state and federal investigations into an email possibly designed to frame a black activist. "More and more people are distancing themselves."
The full House could remove Casada as a member with a two-thirds vote of 99 representatives. The Republican Caucus also could give a vote of no confidence or call for the Speaker to step down.
Faison spoke Tuesday after state Rep. Ron Gant of Haywood County asked for a meeting of the House Republican Caucus to decide how to handle Casada's situation.
Assistant leader of the majority caucus, Gant issued a statement Tuesday morning on Facebook saying he wants to hold a meeting of the 73-member caucus within the coming days.
"I believe we all can recognize the severity of what is happening. We are all looking for direction and understanding at this time," Gant said in his statement.
Gant did not say whether he expects to have a vote of confidence on Casada.
Already, nine House Republicans, including Speaker Pro Tem Bill Dunn and now state Reps. Curtis Johnson and Jerome Moon, have publicly called for Casada's resignation. Those come on top of requests for the Speaker's departure by Lt. Gov. Randy McNally, the House Democratic Caucus and the Tennessee Black Caucus. Gov. Bill Lee also said he would ask Casada to step down if he worked in his administration or for his company.
Gant's request appears to be separate from a letter issued by Republican state Rep. Jerry Sexton of Bean Station last week and signed by numerous members to hold a meeting.
After hearing from colleagues and constituents and contemplating the matter, Gant said he believes it is "imperative" the caucus meet "and seek a direction as members of the Tennessee House of Representatives."
"I believe in our government and I believe in the people of our great state, but my heart has been heavy over the last couple of weeks," Gant said in his statement. "With all the vitriol playing out before our eyes; personally, I find myself thinking that if this is what public service has come to then I may want to serve the community that I love in another way."
"It's no wonder why good people don't want to serve in politics with all the viciousness and hatred towards one another that takes place. I believe we all can recognize the severity of what is happening. We are all looking for direction and understanding at this time."
The statement comes the morning after more sexist text messages between Casada and his now-former chief of staff, Cade Cothren, were reported in which they discuss whether two women dancing in Cothren's apartment are old enough for sex.
Just hours before those were made public, Casada said his only "sins" were two sexist text messages from more than three years ago. He denied knowing about racist text messages.
Cothren resigned May 6 after admitting sending sexist and racist text messages, some of which went to Casada, and acknowledged he snorted cocaine in his legislative office, all within the last three to five years. Cothren was Republican Caucus press secretary before Casada won the House Speaker's race and made him chief of staff with a salary of nearly $200,000.
Ethics Committee still in the making
Meanwhile, a House Ethics Committee meeting was scuttled Monday, apparently after Democrats objected to the possibility it would be held in private.
Several House members met with Deputy Speaker Matthew Hill Monday on the Cordell Hull Building's ninth floor, which allows no public access, to discuss an advisory statement on Casada's handling of Cothren's resignation. A full public meeting to discuss the advisory report was not held.
The House Ethics Committee advisory report and a meeting with the Tennessee Black Caucus to make an apology were key parts of an action plan Casada put forth last week.
Hill said he met individually with Ethics Committee members and legislative attorneys to start the process for forming an advisory opinion at Casada's request.
"The goal was for the entire committee to reconvene later (Monday) for additional discussions about his matter. However, we decided to reschedule for a later date because we wanted to give members of the public sufficient notice as to when the meeting will take place," Hill said. "Pursuant to House rules, all ethics committees are open except in a couple of instances including those related to advisory opinions."
Some members of the Ethics Committee said Tuesday morning they had received no information about the time for a meeting.
No meeting has been scheduled, and no conflict is expected with a potential Republican Caucus meeting, according to Hill.
Casada told Cothren he needed to resign, and use of the word "termination" in Casada's action plan is a human resource term stating his employment ended, according to Hill.
The deputy speaker, who was appointed by Casada to be Ethics Committee chairman, said a draft of the advisory opinion has not been created and no document has been formally introduced to committee members.
The Tennessee Black Caucus is requesting a U.S. Department of Justice investigation into the text messages and an email it contends could have been altered to frame student activist Justin Jones, who clashed with Casada and Cothren.
In addition, FBI agents have talked to House members to determine if they were offered favors in return for votes in support of Gov. Bill Lee's education savings account bill.
Casada held the vote board open for 40 minutes when it deadlocked at 49-49 and worked the chamber for one more person to give it enough support for passage. Ultimately, Rep. Jason Zachary, a Knoxville Republican, switched his vote in return for the promise Knox County would be removed as one of the counties where students could receive education vouchers to enroll in private school.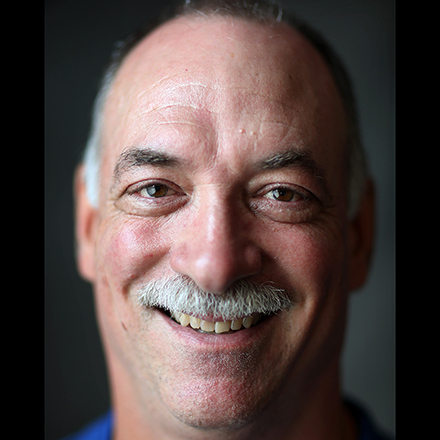 Sam Stockard
Sam Stockard is a Nashville-based reporter with more than 30 years of journalism experience as a writer, editor and columnist covering the state Legislature and Tennessee politics for The Daily Memphian.
---