House Republicans could decide Casada's fate in closed Monday meeting
NASHVILLE – The Tennessee House Republican Caucus could determine the fate of embattled House Speaker Glen Casada in a Monday meeting closed to the public.
The caucus is set to meet in Nashville at 2:30 p.m. at an undisclosed location off-site from the Capitol or Cordell Hull Building, Republican Caucus Chairman Cameron Sexton confirmed Wednesday.
"We're not electing a new Speaker. This is a meeting to discuss the Speaker," said Sexton, a Crossville Republican.
Twelve caucus members who signed a letter seeking the meeting requested it be closed to the public and media, Sexton said, noting he will honor that request.
"The purpose of this meeting is to discuss the sentiment of the Caucus regarding support for Speaker Glen Casada and to conduct, if duly moved by the Caucus, a secret ballot vote to establish whether Speaker Casada has the support of the Caucus to continue in his current position as Speaker of the House of Representatives," the letter states.
If a vote is held, the final numbers will be released to the media, much the same way the vote is done for caucus leadership positions, Sexton said. However, that vote is typically held in a meeting covered by the press corps.
Still, Sexton contended the House Republican Caucus is handling the situation the same way the Tennessee Black Caucus did this week when several members met with Casada for two hours, then held a closed-door meeting where votes were tallied.
Ultimately, the Black Caucus called for Casada's resignation amid a racist and sexist texting scandal and allegations his former chief of staff doctored an email in an attempt to have the bond of an African-American activist revoked.
The House's vote on Gov. Bill Lee's education savings account bill also is being probed by the FBI to see if favors were offered in return for votes.
Sexton pointed out the House Democratic Caucus also handled the matter privately before issuing a statement calling for Casada to resign.
House Majority Leader William Lamberth said Wednesday he supports holding a meeting, but he declined to say whether the caucus will take a vote of no confidence or to call for Casada's resignation.
"We will be considering all the facts that have emerged at this juncture," figuring out what is true and what is not, said Lamberth, a Portland Republican. "It's important we get together as a caucus and discuss these circumstances."
At least nine House Republicans have publicly called for Casada to step down from his leadership post, some making the demand after more sexist texts with his former chief of staff, Cade Cothren, surfaced Monday. Just before those came out, Casada said his only "sin" was two "base" text messages shared with two other men more than three years ago.
As support began to crumble for Casada, Republican state Rep. Jeremy Faison of Cosby in East Tennessee said Tuesday he and other Republican House members believe fewer than 20 caucus members still support the Speaker.
The letter requesting the closed Monday meeting is signed by state Reps. Jerry Sexton of Bean Station, Chris Todd of Madison County, Jason Zachary of Knoxville, Chris Hurt of Lauderdale County, Justin Lafferty of Knox County, Patsy Hazelwood of Chattanooga, Dan Howell of Cleveland, Mike Carter of Hamilton County, Terri Lynn Weaver of Lancaster, John Ragan of Oak Ridge, Jay Reedy of Erin and Assistant Majority Leader Ron Gant of Fayette County. The letter notes those who signed it don't necessarily believe Casada should resign.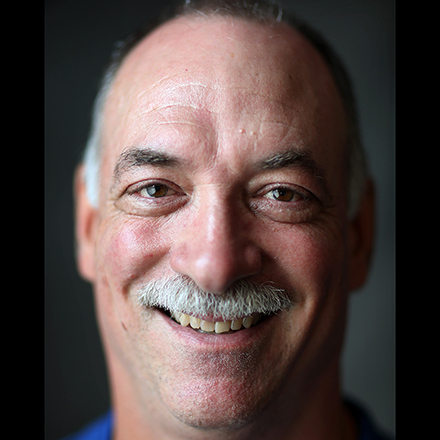 Sam Stockard
Sam Stockard is a Nashville-based reporter with more than 30 years of journalism experience as a writer, editor and columnist covering the state Legislature and Tennessee politics for The Daily Memphian.
---