DeBerry toughening talk on Casada; Vaughan, Coley holding out for Republican meeting
NASHVILLE – Democratic state Rep. John DeBerry of Memphis did not cast a vote in the decision of the Tennessee Black Caucus to call for House Speaker Glen Casada's resignation, but he said he's not contradicting the move.
"That is the decision of the Black Caucus, and I'm part of the Black Caucus," said DeBerry, who was out of town and did not sit in on Monday's caucus meeting.
DeBerry and Republican state Reps. Kevin Vaughan of Collierville and Jim Coley of Bartlett are still waiting to decide whether Casada should step down amid a racist and sexist texting scandal and questions about whether he sent an altered email to the Davidson County District Attorney's Office to frame an African-American activist. The FBI also is probing the House to find out whether members were offered favors in return for their votes on the governor's voucher bill.
---
Sam Stockard: House Republicans could decide Casada's fate in closed Monday meeting
---
The House Republican Caucus is set to hold a closed meeting Monday to discuss how it will handle Casada's situation. The 73-member caucus could vote to ask for his resignation, but only the final tally will be released, officials said.
Vaughan spoke about the matter publicly for the first time on Wednesday after meeting with Casada.
"The information that is being brought to light about activities and actions of the Speaker of the House and his staff has been troubling and embarrassing for both the institution and its members," Vaughan said in a statement. "While many of the more serious allegations have yet to be proven, what is clear is that there is plenty of evidence of poor decision making, as well as the enabling of poor behavior. I have conveyed my concerns to the Speaker personally.
"This is enough to warrant the question of whether Speaker Casada's office has been compromised to the point that he is no longer able to lead the body effectively. I look forward to meeting with my fellow members of the Republican Caucus to thoughtfully and deliberately discuss what actions are available to us, what actions we deem appropriate and the impact of those actions on us moving forward as a body."
Coley, who previously called the situation "a sad state of affairs," said he will make an "assessment" after caucus members discuss the matter Monday.
State Rep. Mark White, an East Memphis Republican, has said the House has to decide whether Casada can "continue to lead with the confidence of the whole body."
State Rep. Tom Leatherwood, an Arlington Republican has declined comment.
DeBerry Wednesday walked back a previous statement in which he said he wanted to give Casada the "benefit of the doubt," instead saying he wants to wait until he meets with him face to face.
"He may not survive this," DeBerry said, reiterating he won't come to a decision until he talks to Casada. "Right now, it's a feeding frenzy."
The House Democratic Caucus called for the Speaker's resignation a week before the Black Caucus made its decision following a lengthy investigation and interview of Casada.
At least nine Republican House members, including state Rep. Sam Whitson of Franklin, have called for him to step down, along with Lt. Gov. Randy McNally and Senate Majority Leader Jack Johnson. That makes two members of the Williamson County delegation to seek the resignation of Casada, a Franklin Republican.
Gov. Bill Lee has said he would ask Casada to resign if he were a member of his administration or worked for his company.
Despite taking a wait-and-see approach, DeBerry said he is "not real happy" with the items he's reading about Casada.
"He needs to be serious and realistic about where he stands," DeBerry said, "and I think he needs to listen to all involved," including the House Democratic Caucus, the Black Caucus and governor.
DeBerry, who serves on the House Ethics Committee, said he also wants to see what action it will take. No public meeting has been scheduled, though Deputy Speaker Matthew Hill, who chairs the committee, met in private with some members and attorneys to start preparing an advisory report on Casada's handling of the resignation of his former chief of staff, Cade Cothren. 
Cothren sent numerous racist and sexist text messages in addition to an email to the Davidson DA's Office which could have led to revocation of the bond of Justin Jones.
Cothren stepped down May 7 after admitting he snorted cocaine in his legislative office within the last three to five years.
A frequent activist at the Legislature, Jones was charged with disturbing the peace and simple assault after throwing a liquid at Casada in a State Capitol elevator after they clashed over removal of the Nathan Bedford Forrest bust near the House chamber.
A judge ordered Jones to avoid contact with Casada's office. But Cothren forwarded a screenshot of a Jones email dated March 1 to the DA's Office and asked that Jones' bond be revoked. Jones contended he sent the email seeking a meeting with Casada Feb. 25. Cothren later rescinded his request.
The Coffee County District Attorney's Office has been selected as a special prosecutor to look into the situation because of the discrepancies in the email dates.
The Tennessee Black Caucus is concerned primarily about the email and whether it was altered in an effort to have Jones' bond revoked. It is requesting an investigation by the U.S. Attorney's Office and Department of Justice into potential criminal charges and civil rights violations.
State Rep. G.A. Hardaway, a Memphis Democrat who chairs the Black Caucus, said this week Jones' attorney had to subpoena copies of the emails to stop his client's bond from being revoked.
"Right now, it doesn't look like the speaker's office took the lead in clearing up the case of the altered email. It doesn't like the DA's office took the lead," Hardaway said.
Casada has claimed the email was not altered.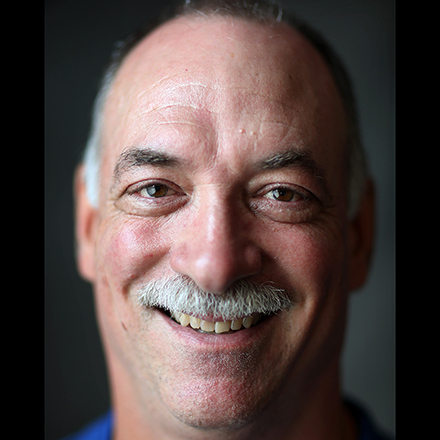 Sam Stockard
Sam Stockard is a Nashville-based reporter with more than 30 years of journalism experience as a writer, editor and columnist covering the state Legislature and Tennessee politics for The Daily Memphian.
---