Strickland says council faces tough choices over pay raises
Memphis Mayor Jim Strickland says $6 million in pay raises added by city council impasse committees to his budget proposal could mean other harder decisions for the council.
The council votes at its Tuesday session on the recommendations of seven council impasse committees.
The committees, each consisting of three council members, chose between final contract proposals from the unions and from the administration after both sides declared themselves at impasse.
Five of those impasse committees sided with the unions.
Council budget committee chairman Martavius Jones estimates the five union recommendations would add about $6 million to Strickland's $708 million budget proposal.
Strickland proposed a 3% pay raise for police and firefighters and a 1% raise for all other city employees.
At the outset of budget committee hearings this month, some council members indicated they might try to close the gap between the two employee groups. The impasse committees for police and firefighters went above the 3% raise.
Both unions are seeking pay raises that get them closer to a market average for police and firefighters in comparable cities.
Strickland said Monday he proposed a pay raise for public safety workers that he believed was the most the city could do under the circumstances. He also noted police and firefighters have had other pay raises since he became mayor in 2016.
---
Bill Dries: City budget proposal could grow by $6 million
---
"They all got at least 8.75% increases over a period of four years, which is very significant," Strickland said. "Is the council going to raise taxes or what are they going to cut? We will see what they have to say. It's obviously in their authority to raise taxes, which I oppose, or to cut basic core services, which I also oppose. We'll see what they come up with."
The council budget committee is still working its way through dozens of grant proposals for a share of $2.6 million the council has set aside for nonprofits and other community groups.
The budget committee is scheduled to hold its wrap-up session May 30 for amendments to Strickland budget proposal as a whole. The goal remains to take a final vote on a city budget at the June 4 council meeting ahead of the July 1 start of the new fiscal year.
The council meets at 3:30 p.m. at City Hall. Follow the meeting @bdriesdm for live coverage and updates from committee sessions earlier in the day.
Also on Tuesday's council agenda is the first of three votes on the Memphis 3.0 long-range land use and development guidelines. The council has delayed first-reading votes three times since March.
Last week, Strickland signed an executive order implementing the parts of the plan that don't deal with approving land use. Land use decisions are the purview of the City Council.
Jones said on The Daily Memphian Politics podcast last week that Strickland's move on the executive order was a surprise to at least some on the council.
"It could have been handled a little bit better," he said. "To expect the council to act on it within the span of a week or two weeks upon receiving it was, I think, premature."
---
Bill Dries: Strickland moves ahead with Memphis 3.0 as council vote is awaited
---
The latest delay, two weeks ago, followed a lawsuit in federal court against the city and county, filed by North Memphis activist Carnita Atwater, seeking to stop council action on the plan and alleging a lack of public input as well as racial discrimination.
U.S. District Judge John Fowlkes denied Atwater's petition for a temporary restraining order blocking council action or city action and dismissed several neighborhood groups who were co-plaintiffs because Atwater is acting as her own attorney. Because she is acting as her own attorney, Fowlkes said she cannot represent others in the legal action.
In his order, Fowlkes also noted "procedural and substantive deficiencies with the case as it stands now before the court."
City Council attorney Allan Wade, in an earlier filing opposing the temporary restraining order, said the court cannot stop the council from voting because of the constitutional principle of separation of powers between the branches of government.
"The complaint does not contain short, plain statements that would put a reasonable reader on notice of the precise constitutional or legal claims being advanced and against whom they are being advanced," Wade added.
Fowlkes has scheduled another hearing on the matter for May 29.
Meanwhile, the council votes Tuesday on a special use permit for the twin-tower 226-room Clipper hotel on the 2.69-acre Downtown block bordered by MLK Avenue on the north, Pontotoc Avenue on the south, Second Street to the west and B.B. King Boulevard to the east. The development by Somera Road Gibson Memphis LLC also includes conference rooms, ground floor retail and restaurant space.
---
Tom Bailey: Shadows are 'small price' for Clipper's benefits
---
The council also takes up two alley closures in a block in Uptown for St. Jude ALSAC, the hospital's fundraising arm, to build temporary housing for patients and families. The block is bounded by Overton Avenue to the north, Jackson Avenue to the south, Second Street to the west and Third Street to the east. The council delayed a vote on the matter at its last meeting.
Other planning and development items on the agenda include a funeral home by Snow Funeral Home at 1650 E. Shelby Drive, west of Millbranch Road, and a commercial paid parking lot at 1232 E. Shelby Drive west of Faronia Drive by Ki Y. Kim and Kyung R. Kim.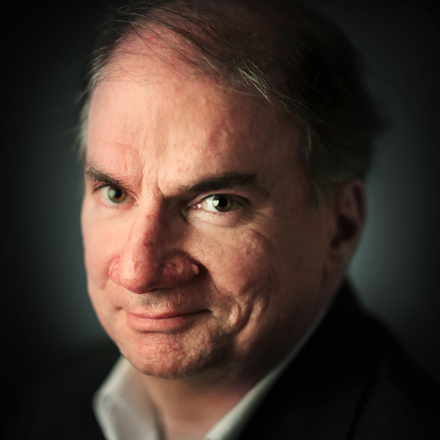 Bill Dries
Bill Dries covers city government and politics. He is a native Memphian and has been a reporter for more than 40 years.
---