Souvenir vendor sees more than business in quest to honor city's founding
Don Hassell says he's a businessman, not a historian.
"I sell Memphis souvenirs and gifts," Hassell said Tuesday. "I got interested in the founding of this city because of what I do." 
Hassell has been on a quest to locate what he considers the exact date and site where Memphis was founded. His research pointed him to a 1970 text by historian James Roper. Roper suggested in "The Founding of Memphis, 1818-1820" that May 22, 1819, be noted as the date of Memphis' founding.
"On this day, with the town survey apparently completed, the first lots are conveyed, and temporary certificates of title are issued," Roper wrote.
"You talk to a historian, and you might get 10 answers, but this was recommended by Roper because Memphis was (essentially) a real estate promotion by three rich Nashvillians," Hassell said.
"So it makes sense that the first lot sold would be the place that it started."
Deed records point to the sale of the first plot of land in Memphis to a Dutch settler named Benjamin Fooy. That land, written in the deed as "Lot 53," according to a warranty of sale, sits at the corner of Winchester Street and Mississippi Row (now Front Street).
On that very corner today sits the northwestern edge of the Memphis Convention Center and the construction crew tasked with completing its renovations.
To help honor the site and the date, Hassell composed a resolution that he hoped the Memphis City Council would approve endorsing a Founder's Day celebration May 22. The day, Hassell admits, would benefit merchants like him but also assist in branding the city.
"Memphians have a bit of an inferiority complex," Hassell said.
---
Bill Dries: City moves to heart of bicentennial observance
---
He believes getting everyone together to wear merchandise that represents Memphis on the day of its founding would spark conversation about an untold history. 
"It could be a Grizzlies shirt, a Graceland shirt or whatever else that signals to other Memphians that we're on the same team," Hassell said.
The final clause of his resolutions reads, "WHEREAS, an annual recognition of our city's beginning honors its founders, and importantly elevates both civic pride and civic unity, all Memphians and Memphians-at-heart, wherever they may be, and in the course of their usual activities, are invited to celebrate, each year henceforth, the founding of our city by donning an article of apparel that bespeaks our city."
But Hassell, who said communications with city officials started in January and trailed off over a month ago, didn't have the stomach to check to see if his resolution made the City Council agenda Tuesday, one day prior to his proposed day of observance.
It didn't.
But there will still be a celebration.
Mayor Jim Strickland, County Mayor Lee Harris and the board of directors of the Memphis in May International Festival will play host to a gala Wednesday evening at FedExForum.
Hassell isn't impressed, though.
"That's not a way to observe the history of the city's founding," Hassell said, laughing. "Not unless the dress code is the clothes worn in 1819."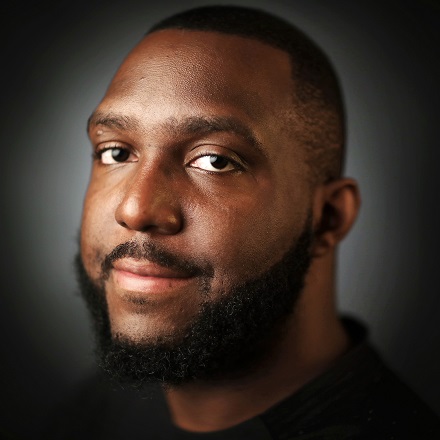 Jared Boyd
Jared Boyd is a general assignment reporter with The Daily Memphian who can be found covering just about anything people in the Mid-South might find interesting. His friends call him "Jay B.," and you can, too.
---