Southwest to offer Memphis' first funeral services degree in 2019
Students interested in a career as an embalmer or funeral director will no longer have to drive outside of Shelby County to pursue a degree.
Beginning in January 2019, Southwest Tennessee Community College will launch the first publicly funded funeral service program in Tennessee by offering an associate of applied science in funeral service education degree at its Whitehaven Center.
"This is a very worthy program needed in our community," said funeral director Karl Bond, president of Bond Funeral Home, who is a member of the advisory board for the new degree program. "This program will ensure students are highly qualified and trained for a rewarding professional career in funeral service and will prepare them to take the national board exam."
There were about 25,460 morticians, undertakers and funeral directors, as categorized by the Bureau of Labor Statistics, working in the U.S. as of May 2017.
With an aging baby-boomer population, the opportunities in the funeral services field are anticipated to grow by about 18 percent in the next 10 years.
The Memphis area employs about 50 morticians, undertakers and funeral directors, who make an average hourly wage of $19, or $39,120 annually, according to the Bureau of Labor Statistics.
Northwest Mississippi Community College offers a Funeral Service Technology Degree program at its nearby DeSoto Center, but students cannot use resident education benefits such as the Tennessee Promise and Reconnect scholarships.
As a Tennessee Board of Regents institution, students who qualify for such scholarships at Southwest will be able to pursue the funeral services degree tuition-free.
"Right now, those who seek credentials in funeral service must travel outside West Tennessee and in some cases pay private-school rates," said Southwest president Tracy Hall. "We saw the industry need and are filling a major gap in our city with this new program nestled in a wonderful neighborhood at our Whitehaven Center."
At John A. Gupton College, a private two-year mortuary science college in Nashville, estimated tuition is $5,360 a semester, plus about $800 in books.
The out-of-state cost to attend Northwest Mississippi Community College is about $2,700 a semester, making Southwest the most affordable local option with tuition of about $2,077 a semester.
Ron Johnson, a dual-licensed funeral director and embalmer who has been practicing in Mississippi and Tennessee for nearly 20 years, has been selected as the department chair of the new funeral services program.
"The curriculum was developed to equip graduates with the knowledge required of this profession and experience with the best practices of the industry," Johnson said. "Students also will develop or improve their ability to communicate with families on a caring, personal level."
Johnson was head embalmer with MJ Edwards Funeral Home in Memphis for many years. He then moved to Cleveland, Mississippi, where he served as funeral director and embalmer for six years with W.S. Brandon Mortuary and then opened Johnson and Scott Mortuary, where he serves as funeral director and sole embalmer. 
Johnson has an Associate of Applied Science degree in Funeral Service Technology from Northwest. He also holds a master's degree in Natural Sciences from Delta State University and bachelor's degree in biology from Mississippi Valley State University.
Additionally, Johnson is working on an MBA in Health Care Administration from Delta State with an expected date of completion in December.  
Local funeral homes have agreed to partner with Southwest so students can satisfy the apprenticeship required by the state of Tennessee to be eligible to seek licensure as a funeral, embalming and burial professional.  
"The participation by the owners of these funeral homes will provide our students with hands-on experience and a knowledge of business operations," Johnson said. "We welcome businesses interested in contributing to the educational welfare of our students."
The degree consists of 63 semester hours of coursework encompassing aspects of the funeral business, operations and marketing.
While funeral services will always be needed, consumers have new expectations for services and burials.
Several trends have caught on in recent years such as personalized, celebration-of-life services, green funerals and the use of technology, such as memorial videos, according to the National Funeral Directors Association.
To accommodate some of the emerging trends, the Southwest program includes a computer applications course and a funeral service psychology and counseling course.
"This new program is an outstanding example of our mission as a community college and role as a workforce engine and pipeline in the Mid-South," Hall said.
Southwest is seeking accreditation by the American Board of Funeral Service Association (ABFSE). The first funeral service education class will begin in January. Interested students can apply online at www.southwest.tn.edu or call (901) 333-5000 for more information.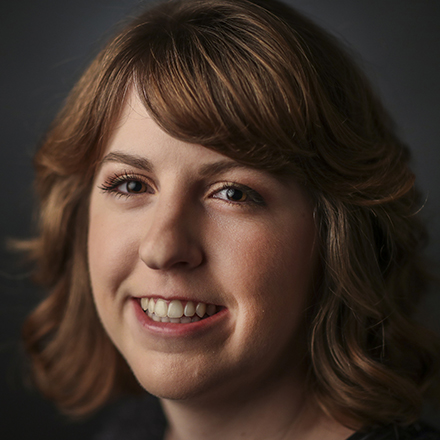 Michelle Corbet
Michelle Corbet covers business for The Daily Memphian. Prior to, she was a reporter at the Memphis Business Journal. A native Memphian and University of Memphis graduate, Michelle covered business in Conway, Arkansas after college. Michelle got her start covering business as an intern at The Commercial Appeal.
---