FBI: Memphis ranks as 3rd most violent big city in US
Memphis' homicide rate was the third highest among the country's 50 largest cities last year, according to the FBI's latest data. In 2017, there were 181 homicides in Memphis, 28 deaths per 100,000 people in the city, according to the FBI's Uniform Crime Reporting statistics released last month.
Baltimore had the highest homicide rate with 56 deaths per 100,000 people, according to the FBI report. Baltimore was followed by Detroit, which ranked No. 2  with 40 deaths per 100,000 people, and Memphis ranked third, followed by Chicago (24 deaths per 100,000) and Milwaukee (20 deaths per 100,000).
In 2017, there were 200 reported homicides in Memphis, but 19 were ruled as justifiable and not counted in the number of homicides sent to the FBI. 
The Memphis Police Department started using the Tennessee Incident Based Reporting System, or TIBRS, the same system used by the Tennessee Bureau of Investigation and other state law enforcement agencies to tally homicides, this year. Under the new system, justifiable homicides are not counted.
Even though the 2017 homicide rate is high, in 2016 there was a record 228 homicides, the highest number of murders in the city since 1993.
Bill Gibbons, executive director of the Public Safety Institute at the University of Memphis and president of the Shelby County Crime Commission, said the violent crime rate "remains unacceptably high."
"However, during the first half of 2018, our violent crime rate did decline compared to 2017," he said.
For the first six months of 2018, preliminary figures from the Tennessee Bureau of Investigation show  Memphis had an 8.1 percent drop in mid-year major violent crimes compared to 2017. Violent crimes are murders, robberies, rapes and aggravated assaults.
"All major categories were down (murders, robberies, rapes and aggravated assaults). As a community, we must work to build on this decline with a healthy sense of urgency," Gibbons said.
Gibbons said that the 2006 Shelby Crime Commission initiative Operation: Safe Community has been focused on reducing violent crime with its five-year plan. Several initiatives include the city increasing its number of police officers with MPD, increasing resources for the Multi-Agency Gang Unit and the U.S. Attorney and the Shelby County District Attorney prosecuting gun crime as a top priority.
Memphis Mayor Jim Strickland weighed in on violent crime during his weekly email message to the city last week .
"In the past week, many Memphians have been confronted with our city's violent crime challenge in a way that has hit closer to home than before," Strickland said.
He was referring to the Sept. 27 fatal shooting of Greater Memphis Chamber leader Phil Trenary, who was shot and killed during a robbery in Downtown Memphis.
Strickland added, "For too many Memphians in too many neighborhoods in our city, though, this challenge is a daily reality. And I think Phil Trenary, whose memory we honor and whose passing we mourn, would be the first to say this: We should mourn the passing of every single Memphian who is lost to gun violence."
This year, there have been 131 homicides in Memphis with the latest death on Oct. 7 when a woman, who has not been identified by police, was found shot to death in her car near the Memphis International Airport.  Last year around the same time period there were 138 homicides last year, Memphis police said.
 "That's what we've been doing since we took office, confronting our complex, decades-old violent crime challenge with new energy, new ideas, and a new commitment from City government that we've never seen before," Strickland said.
He said that currently there are 97 recruits in the police academy and 40-plus graduated in August, but hiring more police is not the sole answer to reducing violent crime in the community.
"In our first two years and nine months, we've increased youth summer jobs by 50 percent, doubled library programming, made summer camps free for the first time, and introduced spring break camps — among many, many other items geared toward our youth," Strickland said.
He added, "Crime is complex, and we've been dealing with it in Memphis for decades and decades. It demands our full attention. It demands solutions from every partner in our community, from families to our education system to the private sector to government at all levels. Memphis deserves no less."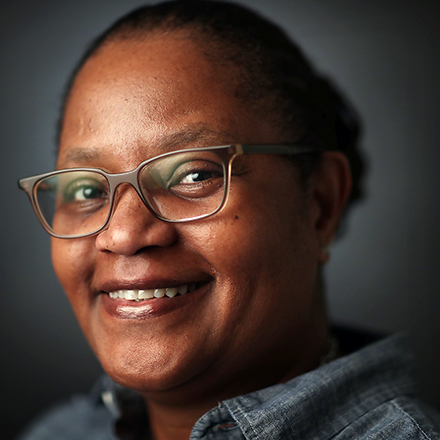 Yolanda Jones
Yolanda Jones covers criminal justice issues and general assignment news for The Daily Memphian. She previously was a reporter at The Commercial Appeal.
---