Governor won't call special session unless Legislature makes request
NASHVILLE – Gov. Bill Lee says he expects House Speaker Glen Casada to honor his plan to step down and won't call for a special session unless lawmakers seek one.
"He's indicated he's going to resign, and when he gets back from a few days off, he'll do so, and there's a process in place at his resignation. So, we'll wait and see," Lee said Friday after speaking at a Memorial Day ceremony on the Legislative Plaza.
Lee, a Franklin Republican, said earlier in the week he would call for a special session if Casada refused to resign, just hours after the House Republican Caucus cast a 45-24 no-confidence vote against the speaker amid a sexist and racist texting scandal and complaints about his leadership style.
The next morning, Casada said he would start the process for resignation June 3 after returning from a European vacation to ensure a "smooth transition" in the speakership.
Some lawmakers have wondered whether Casada really plans to resign or have said they're concerned it could take several months. Lee does not appear worried.
"We just had a decision from the speaker to announce a resignation. We need that to happen, and there is a constitutional process for what happens and how we get a speaker when that occurs. As of right now, there's not a need for a special session," he said.
Yet Speaker Pro Tem Bill Dunn, who would take over at least temporarily in case the position is vacated, said this week he supports a one-day special session to select a permanent House speaker.
And state Rep. Mike Carter, who is running for the House speaker's post, said Friday that attorneys are still preparing a resolution to hold a special session to force Casada to step down. Such a move also could require the House to expel the speaker from his district seat.
Deputy Speaker Matthew Hill of Jonesborough in East Tennessee also is running for the speaker's post, and several other lawmakers are considering it.
With those moves brewing, if House leaders request a special session, Lee said he will "certainly consider" calling one.
"I think that what's important is that we have leadership that represents the principles and the values that Tennesseans want and expect," the governor said. "That we restore trust, that we have leaders in government that folks trust."
Byrd saga continues
Lee reiterated a statement he made Thursday in which he said state Rep. David Byrd of Waynesboro should publicly address allegations against him by three women who said last year he made sexual advances toward them when he was their basketball coach at Wayne County High School in the late 1980s.
Byrd has not denied the accusations but questioned the motives when his accusers made the accusations in spring 2018. He said he has done nothing wrong since being elected to the state Legislature.
The Republican representative has refused to comment on the matter when asked repeatedly by reporters this year.
Asked what the next step should be with Byrd, Lee said, "That's really a decision for him, a decision for the House. I've said I think he should answer those allegations, and we'll see if he does."
State Rep. Jim Coley, a Bartlett Republican, said in early March he felt Byrd should explain what happened to bring "closure" to the matter.
"I think there needs to be some redemption. I'm not going to cast a stone towards him. But he's acknowledged in his phone calls he did something wrong. He hasn't really explained that," Coley said two months ago.
In a phone call recorded by one of the alleged victims last year, Byrd apologized for an undisclosed transgression.
Last fall, Christi Rice, one of the women who claimed Byrd touched her inappropriately, spoke publicly about the matter with the support of the group Enough is Enough, which has campaigned against Byrd.
Rice met this year with Lee, who said he found her believable.
"You have to make a judgment based on conversation, and after talking to her, she seemed credible," Lee said.
Yet he has refused to call for Byrd to step down. He noted he was deliberate in his decision to ask the representative to address the allegations and waited until he felt it "appropriate."
Earlier in the week, two candidates in the House speaker's race, Dunn and Hill, said they believe the House should investigate the matter.
Previously, House leaders have said their rules do not allow the body to look into actions that took place before a member was elected.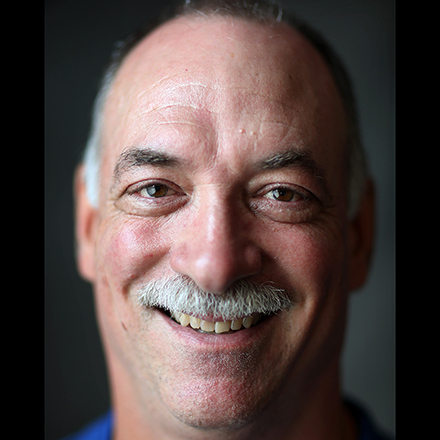 Sam Stockard
Sam Stockard is a Nashville-based reporter with more than 30 years of journalism experience as a writer, editor and columnist covering the state Legislature and Tennessee politics for The Daily Memphian.
---