Towns, Democrats ask governor not to sign voucher bill – but it could be too late
NASHVILLE – Tennessee Democrats, led by state Rep. Joe Towns of Memphis, sent a letter to Gov. Bill Lee Friday asking him not to sign his voucher bill until the FBI finishes investigating potential improper favors for votes.
The governor, however, told reporters earlier Friday he signed the measure into law that morning.
The letter went out anyway, stating because of "unprecedented controversy" surrounding HB939 and the impact on "public confidence" in the way the bill passed, it shouldn't be signed before the federal inquiry is done.
In case he signed it "prematurely," the letter asks Lee to rescind his signature "and keep this possibly illegal action from becoming the law of the land."
The letter is signed by Towns, chairman of the Shelby County Democratic Legislative Caucus; state Rep. G.A. Hardaway, chairman of the Tennessee Black Caucus; state Rep. Barbara Cooper and state Rep. Mike Stewart, chairman of the House Democratic Caucus. The letter also went to Lt. Gov. Randy McNally.
A House Republican leader previously confirmed FBI agents queried legislators about passage of the bill, which initially was deadlocked until House Speaker Glen Casada held the vote board open for more than a half hour.
Casada worked the chamber to find one more vote, finally getting state Rep. Jason Zachary of Knoxville to change his vote in return for Knox County Schools being taken out as a district where education savings accounts could be used to send students to private schools.
Shortly before the session ended, the measure barely passed the Senate and House on final votes after going to a conference committee to iron out differences.
"Many of us are not satisfied and distrust how the process concluded," the letter to the governor states. "The vote was 49-49 which means the bill failed. Yet, the voting board was held open for approximately 40 minutes. Within that 40 minutes something peculiar occurred and it does not give the public confidence that the vote was properly taken because initially it failed," the letter states.
"As you know, the FBI may have probable cause to look into whether or not there were any illegalities. Obviously, at this critical moment, no member of the General Assembly should want to give the impression we were complicit with an improper vote being taken," the letter states. "If the vote was improper, it should never become law."
During a media availability Friday morning, Lee said he signed the bill earlier and noted there was nothing from a public comment period on the legislation that "caused me to do anything other than to sign it."
Asked if Speaker Casada's resignation and handling of the bill cast a pall over the legislation, Lee said, "I'm very encouraged about that whole process, how it worked and where we're going with that opportunity for kids to get a quality education."
The process for starting the education savings accounts is to begin with the law taking effect, but funds won't be available until the 2021-22 school year when students in Shelby County School and Metro Nashville Public Schools will be able to apply for $7,300 annually to use for private school enrollment. Students from families making twice the income allowed for the federal free lunch program are eligible, about $65,000 for a family of four.
Pressed on whether he's concerned the FBI is looking into the bill's passage, Lee reiterated, "I'm most concerned about kids in this state getting a quality education. That's what the education savings account going to do."
House Republican Caucus Chairman Cameron Sexton, who confirmed FBI agents were talking to members, said Friday he hadn't heard anything about the matter in recent days.
In response to the letter, Lee spokeswoman Laine Arnold said, "Gov. Lee is a longtime advocate of school choice and the education savings account bill is a key step in ensuring every student in Tennessee has access to a high-quality education. We are proud to see this bill become law and look forward to a future of educational opportunity for kids across our state."
House Democrats, though, condemned Lee, with Stewart saying they are "outraged" he signed the bill over the start of the holiday weekend as reports of a federal criminal investigation loom over it.
House Minority Leader Karen Camper of Memphis has said she's worried about its fiscal impact, noting "this potentially unconstitutional bill that unfairly targets Davidson and Shelby County student could ultimately cost Tennessee taxpayers millions of dollars."
The Lee Administration projects the bill will cost $125 million at five years from 2021-22 to 2025-26. But opponents contend it could cost the state a total of about $169 million by 2023-24.
Tennessee spends about $6.5 trillion annually on K-12 education.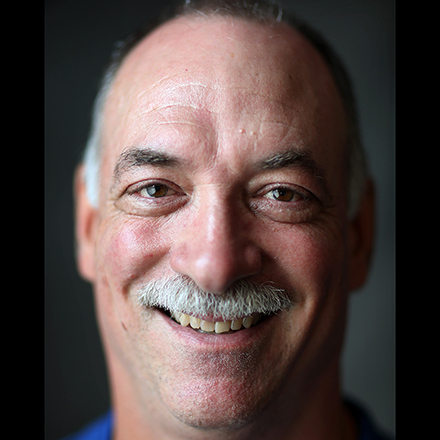 Sam Stockard
Sam Stockard is a Nashville-based reporter with more than 30 years of journalism experience as a writer, editor and columnist covering the state Legislature and Tennessee politics for The Daily Memphian.
---