Harris survives attempt to remove him as local Democratic chairman
Michael Harris remains the chairman of the Shelby County Democratic Party after an hour-long closed meeting Tuesday evening in Hickory Hill.
Harris himself called the meeting last month specifically to put to rest one way or the other efforts by some on the party's executive committee to remove his as chairman.
The Tennessee Supreme Court suspended Harris' law license in 2017 for five years retroactive to 2015. His law license was suspended after he agreed to ethics charges brought by the state's Board of Professional Responsibility that included lack of diligence and communication, excessive fees, improper termination, failure to expedite litigation, failure to perform services he was paid for, unauthorized practice of law, dishonesty and conduct prejudicial to the administration of justice.
Harris was also ordered to pay nine former clients a total of $22,975 in restitution.
Harris ran unopposed for a two-year term as local party chairman in April, despite a debate by party leaders about the ethics violations and an effort to recruit other contenders for chairman.
Those seeking Harris' removal also cited a series of eight bankruptcy filings as the ethics complaint was making its way to the Tennessee Supreme Court and a federal bankruptcy court ban on any new filings by Harris for five years. The court concluded Harris was abusing the bankruptcy process.
---
Bill Dries: Local Democratic Party controversy shares stage with efforts to improve local role
---
With 27 local executive committee members attending the closed meeting at Solid Rock Christian Church, the committee voted 18-9 to keep Harris as chairman – the second confidence vote on Harris by the party, counting the April convention vote that made him the chairman.
"I'm ready to get started with the work ahead to be done and move the party forward," Harris said after the meeting. "I'm hoping this gives us the clarity we need. I feel like it does. And now we can hit the ground running and laying the right foundation to be successful."
Harris and others involved in the hour-long meeting said it did not involve the two sides making their case as they have done at earlier gatherings.
---
Bill Dries: Harris: Democrats moving beyond law license controversy to 'necessary dissonance'
---
The meeting was chaired by local party vice chairwoman Sarah Beth Larsen, with former party treasurer Julie Byrd-Ashworth presenting the case for removal and Harris making his own case for staying on as chairman.
While Harris was unopposed at the April convention, he claimed the chairmanship with only 37 votes – the minimum needed to win – compared to 35 votes for "none of the above," which amounted to votes against Harris.
Since then, however, the state party rejected a call by those pressing for Harris' removal and sent the complaint back to the local party to deal with. At Harris' first executive committee meeting as chairman earlier this month, he opted to call the special meeting held Tuesday evening to deal with the ongoing rift.
By then, some of those who had voted for no one at the April convention were no longer supportive of the removal effort. That also included state Rep. London Lamar, who was among those recruited to run against Harris for the party chairmanship in April.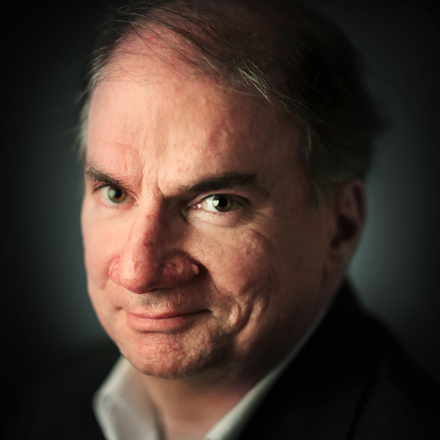 Bill Dries
Bill Dries covers city government and politics. He is a native Memphian and has been a reporter for more than 40 years.
---