Review of MLGW-TVA relationship could mean 'variety of changes'
Exploring the idea of ending Memphis Light, Gas and Water Division's ties to the Tennessee Valley Authority would probably mean more than just a new wholesale provider of electric power to the local utility.
"I think that the calculus of this whole process may create a variety of changes," said Mark Halperin, chief operating officer of Boyle Investment Co. and a member of the Power Supply Advisory Team studying the possible move.
What we can't do is save money and trade it for reliability, redundancy, etcetera," Halperin said on the WKNO Channel 10 program "Behind the Headlines."
"It would actually do more harm than good. Just because we save money doesn't mean Memphis is going to have an acceptable or better situation," he said.
---
Bill Dries: Lyash pitches staying with TVA, drops name of rival power supplier to citizens group
---
The program, hosted by Eric Barnes, CEO of The Daily Memphian, airs Friday at 7 p.m. and Sunday at 8:30 a.m.
The advisory team is a group of 20 citizens and utility experts who will make a recommendation and report to the MLGW board, which would then make a decision on staying with TVA, ending or altering the relationship with TVA. The utility is also developing an Integrated Resource Plan that is a complete review of what MLGW needs and what the changes could mean.
If the board opts to change or end the 80-year relationship, it would then be up to the Memphis City Council to ratify that decision.
The advisory team will meet into 2020 toward a recommendation of some kind.
"I really think it's highly unlikely that anybody on the task force is going to become an expert on power," Halperin said. "I think it's to look at the whole picture. … I think that this very diverse group is at least going to be able to give a different perspective than the people just looking at it from a nuts-and-bolts and technical and engineering side."
MLGW president and CEO J.T. Young is moderator of the group and said all options are on the table after two group meetings.
But he said it is unlikely MLGW would generate all its own electric power by joining a regional coop or group like that offered by MISO – Midcontinent Independent Supply Operator.
"Typically, companies that come to MISO do bring something to the table," Young said of generating electric power that MISO would distribute. "We've been looking at a lot of different options even before we put the team together and finally decided we were going to do the IRP (Integrated Resource Plan). … We would not bring generation into that."
MISO is the alternative to TVA mentioned most frequently by critics of the current MLGW-TVA relationship who are pushing for a change.
"MISO is really not a TVA. They don't really own assets. TVA owns assets. They own plants and lines," Young said. "They (MISO) have a lot of generation at their disposal that they actually control through people bringing generation to the table."
---
Bill Dries: Task force on TVA-MLGW relationship gets down to business of power Tuesday
---
Last year, TVA opened its $1 billion state-of-the-art, natural-gas fired Allen Combined Cycle Plant in southwest Memphis. Young said MLGW buying the plant is one option.
"But that would not be enough to power the customers we serve," he said.
City chief operating officer Doug McGowen said whatever happens with TVA, he doesn't foresee a change of city government's relationship with MLGW, which is a publicly-owned utility with its own board appointed by the Memphis mayor and confirmed by the Memphis City Council.
"We don't see any benefit to change that relationship," McGowen said.
City Council Chairman Kemp Conrad, however, has questioned several times in the last year the autonomy of MLGW and whether it should become more like a division within city government.
Four studies comparing TVA rates to those of other wholesale providers have concluded there are several hundreds of millions of dollars in potential savings for MLGW with a change. But McGowen, Young and Halperin said the decision isn't just about buying the cheapest electricity.
"It's not just about what is cheapest," McGowen said. "What you want is the best value."
Halperin said there could be some kind of deal reached with TVA ultimately that is neither a continuation of the relationship or ending it.
Young said that's not the goal of the process.
"We didn't embark on this to get them to the table and make a deal," he said. "To that extent we are out of the gate and we will be doing this until we are done. If TVA brings something to the table – that's great. But we're going to exhaust this process to make sure we've got the optimal best value at the end of the day."
MLGW would have to give TVA five years notice that it intends to end the relationship.
"We will assume that if we provide notice to TVA that … we would not have that option on the back side," Young said. "Whether we would as a reality, who knows? But on the front end of the plan we have to assume that once we give them that notice – there's a reason that's structured into the plan and we would operate as if we don't have recourse within it."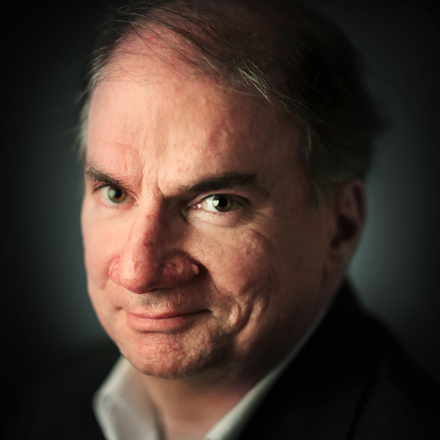 Bill Dries
Bill Dries covers city government and politics. He is a native Memphian and has been a reporter for more than 40 years.
---