Kavanaugh protest mirrors ongoing national debate
A group of 50 protesters and a few dissenters outside the Peabody Place office building Downtown Monday evening played out the ongoing national debate over the Senate confirmation of U.S. Supreme Court Justice Brett Kavanaugh. And it came with a brief tug of war over a megaphone at the rally organized by Ama Ehrmann that drew leaders of the Indivisible Memphis organization.
Ehrmann said the central issue in the political fight over Kavanaugh's confirmation isn't about Republicans and Democrats but about the allegation by Christine Blasey Ford that Kavanaugh held her down in an attempted sexual assault when they were both high school students in the 1980s.
"There was a sham FBI investigation where basically the government, (President Donald) Trump, all of these politicians refused to listen to survivors," Ehrmann said.
Most of the speakers at the evening rally outside the building that houses U.S. Sen. Bob Corker's Memphis office talked about voting and turning back Republican majorities in Congress with the Nov. 6 midterm general elections. Some told their own stories of sexual assault and rape.
"I believe her," Mary Green of Indivisible Memphis said of Blasey Ford. "I believe all of you. There are a lot of white old men and they're not representing us anymore."
Among those taking a turn at the megaphone was a man who identified himself as John Thomas.
"There's a presumption of innocence," he said as the protesters listened carefully. Leaders of the protest took the megaphone away from him, but a debate continued between Thomas and several of the protesters. Ten police officers on the other side of Peabody Place crossed the street when voices were raised and separated Thomas and a friend of his from the group.
The crowd chanted, "Vote him out," and Thomas answered with, "Ain't gonna happen."
Another speaker, who said his wife was a sexual assault survivor, reignited the debate when he said, "I think too many people are trying to draw too many lines."
That prompted a brief tug of war with protester Hunter Demster over the megaphone that Demster brought to the protest. Police again separated all involved with no arrests.
Ehrmann, who has been a part of several protests and organized the Monday event, said she believes there is room for dialogue on the issues raised during Kavanaugh's confirmation fight.
"I think it is possible, because whether or not you agree with Kavanaugh and where he stands on things, it's about listening to survivors and if you believe women are telling the truth," she said. "That's where the dilemma is."
The protest is the first local public protest of Kavanaugh's confirmation Saturday, Oct. 6.
Corker and fellow Tennessee U.S. Sen. Lamar Alexander were among the 50-48 majority voting for Kavanaugh's confirmation.
Alexander, appearing on NBC's "Meet The Press" Sunday, cited six FBI reports on Kavanaugh from 1993 to 2018. Kavanaugh was a federal appeals court judge before his nomination to the U.S. Supreme Court.
Alexander said he read those reports before making his decision.
"I'm sure that every sexual assault case is 'he said, she said.' Except in this case it's 'he said, she said and they said,'" Alexander said. "And the 'they' were the witnesses that she said were there. And they all said either it didn't happen or they didn't remember it – one of whom is one of her best friends."
Alexander termed Kavanaugh's confirmation hearing before the Senate Judiciary Committee an "inquisition … arranged by Democrats."
He also defended Kavanaugh's response in the same hearings, which Kavanaugh said in a later op-ed he regretted.
"My issue with that is if you had a group of people deliberately trying to destroy your reputation with accusations that you know aren't true, and every rumor that comes up about you is the most awful kind of accusation, you're not going to sit there and calmly take that," Alexander said. "You're going to defend yourself against people deliberately trying to damage and destroy you. And I think that's what he did. And the fact that he did that is the reason he is on the court. I think if he just sat there and had taken it, then people would have been very suspicious."
Kavanaugh's confirmation has become an issue in the race for Corker's replacement as well. Democratic Senate nominee Phil Bredesen initially said he was undecided on Kavanaugh and was critical of Republican Senate nominee Marsha Blackburn for supporting Kavanagh's nomination from the outset. Blackburn, in turn, has been critical of Bredesen for wavering and not saying how he'd vote.
As the confirmation vote neared, Bredesen said he would have voted to confirm Kavanaugh. 
The reaction among Democrats locally has been vocal, but the Shelby County Democratic Party has not abandoned Bredesen in the race for Corker's seat on Nov. 6. 
The party's statement said Bredesen's position "has caused quite a stir in Democratic circles in Shelby County," but it urged Democrats to "remain steadfast in their support of Phil Bredesen as our next senator."
The party's statement termed Blasey Ford's treatment by the Senate "disgusting and symbolic of the harsh treatment victims have all too often received from our society."
"Many of us disagree on whether or not Judge Kavanaugh has the temperament required of an appointee to the Supreme Court, especially in light of his behavior during the confirmation process," the statement adds. "While some of us are concerned by Gov. Bredesen's statement and the issues it raises, we are all in agreement that his election to the U.S. Senate is our highest priority, because the alternative is unthinkable. Whatever differences some of us may have are dwarfed by the vast gulf between him and his opponent."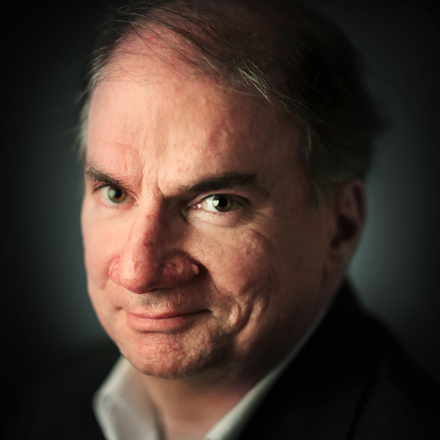 Bill Dries
Bill Dries covers city government and politics. He is a native Memphian and has been a reporter for more than 40 years.
---