Malone: County funding for new voting machines should come with no strings attached
Former Shelby County Commissioner and current Memphis Branch NAACP president Deidre Malone says county government shouldn't put conditions on funding for new voting machines the Shelby County Election Commission wants to buy.
"I do think that they can hold them accountable to make sure they do the things they are supposed to do," Malone said on The Daily Memphian Politics Podcast.
"Do I think they should hold up their dollars? No. But I do think (county) Mayor (Lee) Harris and the Shelby County Commission can continue to talk to them," she said of discussions with the Election Commission about budgeting funds for the machines in exchange for commitments to fix problems in past elections.
"I think they believe the only way they can make them do what needs to be done is to hold up their funding," Malone said. "We have elections to actually prepare for. Because the equipment is so old and outdated … they need some money for the new equipment."
The Memphis Branch NAACP was a plaintiff in three lawsuits filed last year over early voting sites and voter registration procedures for the August county election primaries and the November general election.
---
Bill Dries: NAACP concerned about 'attempt to racially gerrymander' council
---
The lawsuits over voter registration drives by the Tennessee Black Voter Project (TBVP) and other local groups prompted the Tennessee Legislature to later pass a law that imposes civil fines on paid voter registration workers who turn in more than 100 incomplete forms.
"I think it's another form of voter suppression quite frankly," Malone said of the new state law. It followed complaints by Shelby County elections administrator Linda Phillips that TBVP "dumped" thousands of incomplete voter registration forms on the Election Commission just before the voter registration deadline for the November 2018 elections.
"I know that it probably was a challenge for the Election Commission," Malone said. "But here we go again with the state of Tennessee penalizing Shelby County, quite frankly."
The state NAACP is a plaintiff in one of two pending federal court lawsuits challenging the state law.
Politics Podcast
Deidre Malone, head of the city's longest-running civil rights organization, talks about new blood, new voting machines and the award that got "dicey."

Produced by Natalie Van Gundy
Subscribe on iTunes, Spotify, Stitcher and Google Play. Check out more Daily Memphian podcasts at The OAM Network.
Malone is scheduled to leave her post at the city's oldest civil rights organization in September, with Memphis Branch NAACP vice president and Shelby County Commission Chairman Van Turner taking over for the remainder of the one-year term. Malone also is founder, president and CEO of The Carter Malone Group LLC, a 16-year-old public relations, marketing and ad firm.
"I've had a divided interest for so long," she said. "What I realized was that a divided interest really did affect my business. But I still wanted to be involved because I believed in helping the community."
When she became NAACP president in 2017, Malone set as a priority getting some "young blood" in the organization that reflected a new generation of political activism in the city. She enlisted future Shelby County commissioner and activist Tami Sawyer as well as activist Rev. Earle Fisher to her leadership board.
---
Bill Dries: NAACP Freedom Fund gathering reflects political balancing act
---
The mix of the new activists with long-time Memphis Branch members came with some tension in the beginning, Malone admitted.
"There are those that want to get out in the street and protest all the time. But we try to be somewhat tempered in that," she said. "Rather than always filing a lawsuit or taking it to the street, there's something to be said about picking up the phone and seeing if you can't work it out. If you can't work it out, then you take those other corrective actions."
It was Sawyer and Ken Taylor, another new face to the NAACP, who got the Memphis Branch involved in the 2018 dispute over early voting sites that led to a lawsuit. And the NAACP was part of a May 2017 protest outside the Clifford David/Odell Horton Federal Building as U.S. Attorney General Jeff Sessions met with local prosecutors and law enforcement leaders inside.
Earlier this year, Malone brought together the sometimes conflicting factions trying to remove Confederate monuments from two city parks to the NAACP's annual Freedom Fund Luncheon.
She gave the president's award to Turner for his role as head of the private nonprofit, Memphis Greenspace Inc., that bought the two parks from the city and had the monuments removed in 2017 as well as Sawyer, the leader of the "TakeEmDown 901" group and to Memphis Mayor Jim Strickland for his efforts in removing the statues.
Strickland and Sawyer clashed on tactics for removing the monuments – Sawyer advocating the city unilaterally remove them and not wait for a court ruling. Strickland said the city's path through the court system and a loophole in the state law was the legal method to achieve the end. Sawyer, who is challenging Strickland in this year's race for Memphis mayor, and Strickland have been critical of each other on the issue.
"The first year that I gave that award I wanted to give it to all three of them. I backed up because I thought this is kind of dicey," Malone said.
She approached all three this year and all three agreed. Malone said she wanted to honor all three because they each "played a significant role" in the removal of the monuments.
The awards were given separately, one at a time, with no acceptance speeches at the luncheon.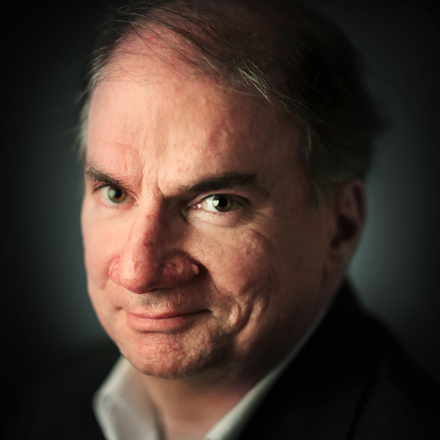 Bill Dries
Bill Dries covers city government and politics. He is a native Memphian and has been a reporter for more than 40 years.
---