People's Convention gets RSVP from 18 candidates for Saturday gathering
Eighteen contenders for office in the October Memphis elections plan to attend Saturday's People's Convention in South Memphis.
The gathering at Paradise Entertainment Center, 645 E. Georgia Ave., will center on broad political issues that will eventually lead to a slate of candidates backed by the convention.
Mayoral contenders Tami Sawyer and Lemichael Wilson have said they will be at the gathering, according to Up The Vote 901 founder Rev. Earle Fisher, a co-organizer of the convention.
So far, 10 citizens have pulled qualifying petitions to run for Memphis mayor. The deadline for candidates to file petitions to be on the ballot is noon July 18. The Oct. 3 ballot also features races for all 13 Memphis City Council seats, city court clerk and the three city court judge positions.
Incumbent Mayor Jim Strickland, who is seeking re-election, and former Mayor Willie Herenton, who is also running, have said they will not be participating in the convention.
Fisher said the convention contacted all of those who have pulled petitions or who have indicated they will be running in the Memphis elections.
---
Bill Dries: People's Convention date pushed back for community surveys
---
Convention organizers and a group of 30 supporters circulated a letter last week in various churches in the city hoping for a large turnout.
Rev. Christopher Davis, senior pastor of St. Paul Baptist Church and associate dean at Memphis Theological Seminary, said the answers to questions he and other religious leaders get from their congregations involve the political process.
"We can't be responsible leaders and not be engaged in this political process," Davis said. "When you look at some of the challenges that are plaguing our city, prayers and faith are no longer enough. We must engage in the political process."
Originally, the plan was to have contenders seeking the convention's endorsement sign a pledge that they would withdraw from running if they do not get the backing of the gathering.
A similar pledge was used in the 1991 African-American People's Convention that was a key step in Herenton becoming the consensus black challenger to incumbent Mayor Dick Hackett that year. Herenton was elected as the city's first African-American mayor.
But since then, Fisher said the pledge has been dropped. Still, one of the goals is to maintain some kind of unity around candidates the convention endorses, specifically to prevent splitting the vote away from those whose priorities are reflected in the convention platform.
Convention organizers drew 2,900 responses to an online survey as part of putting together a platform that the candidates are supposed to respond to in their remarks Saturday. The agenda will go public then, but the candidates will get an advance look.
"Since we are involved in a community issues-centered project and not a candidate or individual personality-centered project, we are not disappointed to have 18 people participate," Fisher said. "I think it is representative of what the majority of the people want."
Convention co-organizer Sijuwola Crawford said while those organizing the convention have political alliances or associations, those won't influence the outcome.
"We stand behind our process. Every person has been invited," he said. "They will be able to see the results in real time. It's nothing that we get to put our hands on and change."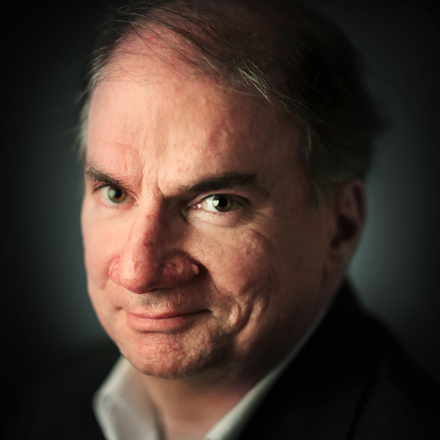 Bill Dries
Bill Dries covers city government and politics. He is a native Memphian and has been a reporter for more than 40 years.
---