Medical cannabis supporters believe bills fell to legislative politics
NASHVILLE – Supporters of legalizing medical cannabis in Tennessee believe the legislation stalled in the General Assembly this year mainly because of Speaker Glen Casada's decision to appoint an opponent of the measure as chairman of a Health subcommittee.
In fact, the Senate sponsor of a medical cannabis bill is considering rerouting it so it won't go through the House Mental Health & Substance Abuse Subcommittee chaired by Rep. Sabi "Doc" Kumar, a physician who adamantly opposes medical cannabis.
Sen. Steve Dickerson, a Nashville Republican and anesthesiologist, said he plans to bring back his bill in 2020 and will continue to renew "meaningful" medical cannabis legislation until it passes. Sen. Katrina Robinson, a Memphis Democrat, co-sponsors the bill, contending it is needed to help thousands of Tennesseans who suffer from debilitating diseases and chronic pain.
"I'm going to operate under the assumption there's not going to be tumultuous change" in the House, Dickerson said.
He's taking that view despite Casada's looming resignation amid a sexist and racist texting scandal, expecting Kumar to remain chairman of the Mental Health & Substance Abuse Subcommittee.
With that in mind, Dickerson noted he and the House sponsor, Rep. Bryan Terry, a Murfreesboro anesthesiologist, will consider opening a different part of the state code, a technicality in writing the bill so they can take it through a different committee. Otherwise, they will work on other members with a concerted "grassroots" lobbying effort, he said.
"It continues to evolve as we speak, and it's moving in the right direction," Dickerson said.
Terry moved his cannabis legislation to the clerk's desk, a decision that keeps the bill alive into 2020, after one measure failed on a voice vote in Kumar's subcommittee. The bill would have allowed people undergoing medical cannabis treatment in other states to possess the drug in Tennessee as long as they had proper paperwork.
Kumar, who considered it a decriminalization bill, called the measure "recreational under the cloak of medical marijuana."
Questions about the handling of the medical cannabis bill arise amid revelations Deputy Speaker Matthew Hill gave committee chairs "kill lists" from the House speaker. Hill is running for the speaker's post as Casada prepares to resign.
While some supporters of medical cannabis legislation say it was put on a "kill list," no legislators will verify it.
Terry, who has been an ally of Casada, said he was unaware of the speaker placing his bills on a "kill list" or naming a committee chair with an order to kill his medical cannabis bills.
At the very least, though, lawmakers believe Casada named legislators as committee chairs in return for their votes last fall in the speaker's race, including Kumar.
"I think there was an agreement when (Kumar) told Glen he would support him, but (Kumar) also wanted any medical marijuana bills to come to him," said Rep. Jeremy Faison, an East Tennessee Republican who sponsored medical cannabis legislation in 2018 and managed to push it through the Health Committee before taking it off notice.
Faison said a deal between Casada and Kumar was "heavily rumored" all year. But even though he had no direct evidence, he felt Kumar wanted medical cannabis bills to come to his committees "so he could kill them."
Dickerson also said he heard the same rumor in the Legislature before he declined to bring his bill up in a Senate committee, concerned it wouldn't have enough votes to pass and not wanting to put supporters in a bad situation.
David Hairston, chairman of Safe Access Tennessee, said he's not convinced killing the cannabis bills was Casada's "big idea." Still, he said Casada "allowed this travesty by not fully supporting" his Health Committee chairman, Terry, or Insurance Committee Chairman Ron Travis.
"(Casada) certainly allowed Rep. Kumar and a small number of delusional prohibitionists to run wild with killing any cannabis reform legislation," Hairston said. "This stands in stark contrast to where we know the Republican voter stands – for medical cannabis reform by very large margins, as demonstrated in Rep. Casada's own published polls."
Casada's own polling found 73.1% approval for medical use of marijuana, with 8.8% opposing it until the Federal Drug Administration approves and 17.9% opposing even if the FDA approves.
Rep. Darren Jernigan, an Old Hickory Democrat who serves on the Mental Health & Substance Abuse Subcommittee, said he didn't think Casada did anything to kill the cannabis bills.
"He may have put Kumar in that position knowing he was against it. But it took other people to go along," said Jernigan, who is confined to a wheelchair and testified in favor of the research bill for medical cannabis. He contended the use of cannabis oil might be able to help him avoid increasing the dosage of other drugs, which cause terrible side effects.
Rep. Tom Leatherwood, an Arlington Republican serving his first House term, was among the four subcommittee members who opposed Terry's medical cannabis bills.
"I'm just not comfortable with medical marijuana at this point," Leatherwood said.
Law enforcement officials have testified recreational marijuana is likely to follow legalization of medical cannabis, and some doctors have said medical marijuana has its own side effects.
"There's really no closing the door once it's open," Leatherwood said.
Kumar, who could not be reached for comment for this article, has argued primarily that the FDA has not removed marijuana from the Schedule I drug list and that it needs more experimentation before it becomes a drug prescribed by doctors.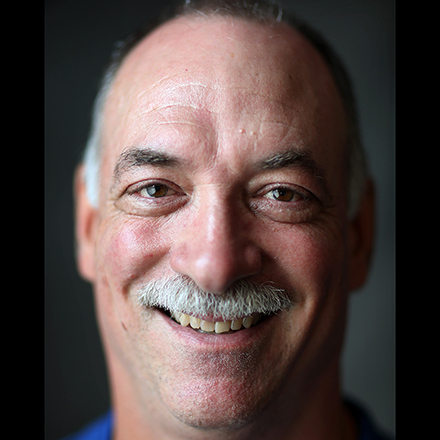 Sam Stockard
Sam Stockard is a Nashville-based reporter with more than 30 years of journalism experience as a writer, editor and columnist covering the state Legislature and Tennessee politics for The Daily Memphian.
---