Lieutenant governor's PAC spending $300,000 to bolster Kelsey against Democrat Salinas
Lt. Gov. Randy McNally's PAC is pouring $300,000 into an ad campaign against Democratic Senate candidate Gabby Salinas, signaling a tight race for incumbent Republican Sen. Brian Kelsey in Memphis' District 31. 
McPAC, the political action committee for McNally, is putting the funds toward a 30-second ad set for a mix of broadcast and cable time scheduled to start running Wednesday, Oct. 10, until Election Day, Nov. 6.
"We are committed to expending the resources necessary to ensure Tennessee's successful Senate team returns to work in January," McNally said in a statement. "Our economy is growing, our taxes are low and our credit is AAA rated. To keep Tennessee on the right track, we need to keep Brian Kelsey in the Senate.
"Brian is in a hard-fought race in a tough, suburban district. The people of Shelby County need to know Gabby Salinas embraces Democratic Socialism and doesn't want immigration law enforced on the local level. She is simply too liberal for Tennessee."
The level of spending is rarely seen in a state Senate campaign, and McNally's harsh description of Salinas shows how tight this race could be in the East Memphis, Cordova and Germantown district, despite Kelsey's 14 years of experience in the Legislature and position as chairman of the Senate Judiciary Committee.
Said Kelsey in response to questions, "I haven't seen the ad, but I hope it's positive. Political talk is too divisive these days. That's why I'm running a positive campaign on having banned the income tax, doubled the penalty for armed home burglars, and increased public school funding 70 percent."
The ad does take some shots at Salinas, nevertheless.
Video shows shots of the Smoky Mountains, Nashville and Memphis, then the picture cracking as the audio describes Salinas as a "Democratic Socialist" who wants to shatter the state's economy. It links her with Democratic Socialist Alexandria Ocasio-Cortez by showing a tweet she shared after the Bronx Democrat defeated a 20-year incumbent in this year's primary.
The video also accuses Salinas, a former researcher at St. Jude Children's Hospital Department of Chemical Biology and Therapeutics, of backing taxpayer benefits for "able-bodied adults, stealing from the truly needy," and wanting to protect illegal immigrants as well as keep borders open.
Salinas isn't surprised by the advertisement, saying, "It shows we're being successful and that this is a race that is winnable, because they wouldn't be dumping all of that money into it if they had it in the bag."
Salinas hasn't done any polling to show where she stands but said the McPAC ad buy lets her know "this is a 50-50 race right now."
"I think people are tired of these types of political attacks," said Salinas, who came to Memphis from Bolivia with her parents as a child to be treated for cancer at St. Jude. "They just want people that are willing to listen to the district, and do the job and do the right thing by the district. I'm that candidate."
Salinas calls herself a "progressive candidate that wants to see good policies in government." She backs Medicaid expansion and says she opposes work requirements for Medicaid because the federal law isn't set up for need-based health-care treatment.
She said she shared a tweet about the Bronx candidate because she wasn't expected to win, either, and said, "I'm an underdog in this race."
Salinas said she opposed state legislation prohibiting sanctuary cities in Tennessee "because it's not the job of our county government to subsidize a federal agency." She points out Shelby County commissioners such as Mark Billingsley agree with her.
Asked about her stance on open borders, she said, "I have absolutely zero ability from the Tennessee Senate to influence what goes on at the borders."
The Tennessee Immigrant and Refugee Rights Coalition recently endorsed Salinas, with co-director Stephanie Teatro saying, "Gabby is a testament to what's possible when we invest in giving people opportunities – opportunities to migrate, to seek care, to learn, and to thrive. Her story inspires and reminds us of the values of this country that should be driving the policies of our state."
Salinas would be a "fierce advocate" for Medicaid expansion, in-state tuition for undocumented students and "access to opportunity" for immigrant families, Teatro said.
The Latinos for Tennessee Political Action Committee recently endorsed Kelsey and several other conservative Republican state and federal candidates. Executive director Raul Lopez said, "We are happy to support these candidates who have demonstrated their commitment to defending faith, family, freedom and fiscal responsibility."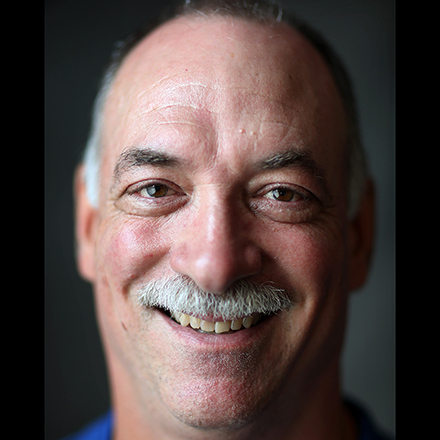 Sam Stockard
Sam Stockard is a Nashville-based reporter with more than 30 years of journalism experience as a writer, editor and columnist covering the state Legislature and Tennessee politics for The Daily Memphian.
---