MICAH organizer says quest for equity larger than who wins elections
Two of the top candidates at the top of the Oct. 3 Memphis election ballot have each used the term "equity" when talking about their plans for the city's future.
Memphis Mayor Jim Strickland has said he wants a second term to reverse decades of disinvestment in different area of the city and spread the city's recent prosperity and growth beyond Downtown and Midtown. He said his first term has been part of the effort to bring equity to the city's growth.
Shelby County Commissioner Tami Sawyer, who is among Strickland's challengers in the race, has been vocal in her skepticism toward the claim. She has promised a more aggressive approach to countering disinvestment as well as spreading the economic prosperity and development she acknowledges some parts of the city have seen in the last four years.
It is far from the only civic discussion this election year about equity in Memphis.
But the lead organizer and executive director of one of the local groups working toward equity says it isn't an issue that depends solely on what happens in the October elections.
"For us politics is, where is the power moving and is that power serving the people or holding them in place?" Rev. Ayanna Watkins, executive director of the Memphis Interfaith Coalition for Action and Hope (MICAH), said on The Daily Memphian Politics Podcast.
MICAH is a 3-year-old coalition of faith-based, nonprofit and community groups, or what Watkins calls "an organization of organizations."
"The political process is helpful. It reminds us what tools we have as citizens," she said. "And one of those tools is access to and communication with and being open with our elected officials. … But we have all kinds of other people power, spirit power and whether we come together around shared values even if we don't agree on everything."
Politics Podcast
Rev. Ayanna Watkins of MICAH talks about the coalition's work on equity in a city election year.

Produced by Natalie Van Gundy
Subscribe on iTunes, Spotify, Stitcher and Google Play. Check out more Daily Memphian podcasts at The OAM Network.
MICAH's gathering in Frayser last weekend came against a larger backdrop of several groups trying to put platforms out in front of those competing for elected offices.
"Even our elected officials change routes sometimes," Watkins said. "And we have to remember what were our core values, what brought us into this conversation, what helped up stand up in the first place."
MICAH has some challenges as a faith-based coalition that come from a new generation of political activism and activists who have emerged in Memphis in the last five years.
Those activists are difficult to engage in a traditional church or ecumenical setting, Watkins acknowledged.
MICAH was formed the year Donald Trump was elected president – the same year that Black Lives Matter activists shut down the Hernando DeSoto Bridge and the Memphis Women's March followed closely behind with the largest march in the city since the 1970s.
"People are always working for justice. But every once in a while, in the passage of time there is a window that opens," Watkins said. "And I think that in Memphis a window has opened, when the air shifts, when the energy rises, when people who were caught in all of the mundane pieces of their regular lives open their eyes and say, 'No, I need justice to be a part of my regular life.'"
MICAH is specifically working to push for county government funding of the Memphis Area Transit Authority in the new fiscal year that begins July 1 and for more county funding being sought by Shelby County Schools.
---
Abigail Warren: MICAH seeks new steps to enhance employment opportunities
---
The organization is also working with First Tennessee Bank on the bank's decision to put $1.5 billion in community reinvestment in several cities toward reversing the effects of real estate redlining.
Disinvestment – once viewed as a pejorative political term – shows up in the Memphis 3.0 land-use and development plan for the next 20 years.
Disinvestment is cited as a specific decades-long policy the 3.0 guidelines seek to reverse.
In some cases, banks don't see the value of mortgage loans in some areas because they don't know the areas.
"But for some, it's not an unknown. They've been burned," Watkins said of prospective homeowners. "They tried to get a loan and couldn't get one. Some of this is healing work. Some of this is reinvesting. Some of it is giving the industry another chance."
MICAH is working on accountability measures for the reinvestment decisions.
It comes as others are watching new attempts at an old issue.
Memphis City Council members discussing Strickland's Affordable Housing Trust Fund, included in the new city budget just approved, quizzed city Housing and Community Development director Paul Young on what they see as attempts to call smaller apartment units affordable housing because they rent for lower market rates than larger units.
"They may have a studio apartment and because it's small it's going to fetch a lower rate than what a one-bedroom or two-bedroom would," said council member Martavius Jones. "You can game the system by having six studios. But they are 10% of the units."
Young said the scenario is a "fair point" that the administration plans to avoid with an advisory committee.
"It is a challenging process," he told Jones.
MICAH is also working on the return of residents of the former Foote Homes public housing development to the mixed-use, mixed-income South City development being built where it once stood.
"Will there be a grocery store nearby that they can walk to?" Watkins said, as an example of the issues being explored. "It's sort of an extended look at what it means for the folks who used to live there to be able to reclaim that place."
Some of the change toward the goal of equity is an evolution. But Watkins said other parts of the change involve disruption.
"There will have to be disruption. There already has been some," she said. "There has to be disruption partly because the systems weren't set up to serve everyone. We know that because of historic racism. We know that because class is a real thing in our country. We understand that some things just need to be uprooted, disrupted, undone and done again in a different way."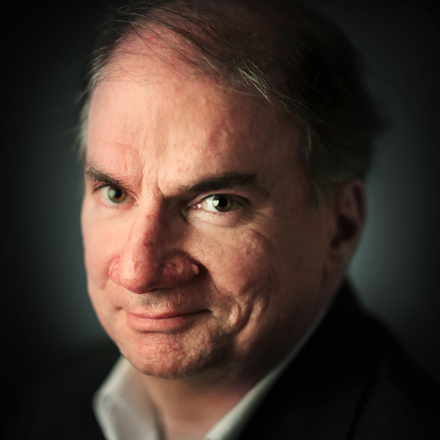 Bill Dries
Bill Dries covers city government and politics. He is a native Memphian and has been a reporter for more than 40 years.
---