People's Convention gauges impact of new generation of activism
When the People's Convention gets underway Saturday morning in a legendary rhythm and blues nightclub in South Memphis, there will be temptations to compare it to the African-American People's Convention of 1991.
The gathering that helped make Willie Herenton the consensus black challenger against incumbent Dick Hackett in that year's mayoral race is the inspiration for the gathering organized by a group of activists under the banner of "Up The Vote 901."
But the real distance being considered is the time from the July 2016 protest that shut down the Hernando DeSoto Bridge to  this year's race for mayor and all 13 city council seats.
"When the bridge got shut down, I was part of that," said Up The Vote co-founder Rev. Earle Fisher Monday, referring to the march by Black Lives Matter activists that ended on the bridge.
Fisher recalled the meeting with Memphis Mayor Jim Strickland and Memphis Police Director Michael Rallings the next day at Greater Imani Christian Center in Raleigh that ended with many who led the march feeling betrayed and not taken seriously.
"Everybody was asking activists and organizers, 'What's your plan?'" Fisher recalled. "We came up with a plan. Much of this aligned with our original plan. At the same time, people were not asking people who were elected to office and appointed by people who are elected and employed to solve the community's problems."
The People's Convention, and how it may impact results in the upcoming October election, could offer a good idea of how the city's new generation of political activism is viewed by an electorate that four years ago was dissatisfied enough to vote out Mayor A C Wharton in favor of Strickland.
Strickland didn't create the dissatisfaction, but he certainly benefited from it.
---
Bill Dries: People's Convention gets RSVP from 18 candidates for Saturday gathering
---
What will command immediate attention once the gathering at Paradise Entertainment Center, formerly known as Club Paradise, is done will be the candidates on the Oct. 3 Memphis ballot that get the endorsement of the convention.
Fisher and other organizers will be reminding those who get the nod, and anyone else who will listen, that the slate of candidates come with a platform.
"This is one of the first times that an agenda itself is going to be out in front," said Rev. Andre Johnson, one of several religious leaders who have been working to get their congregations to participate. "If the agenda is the guiding principle, people are going to be gravitating not to the individual, but to the agenda."
To convention co-organizer Sijuwola Crawford, the platform is the standard by which candidates are judged. The candidates don't make or break the platform.
Crawford also views the platform as a safeguard against splitting a block of like-minded voters who value the convention platform ahead of candidates, and maintain a voting discipline that past efforts have tried to impose on candidates.
"When we talk about vote splitting, we're saying the people who stand for those things shouldn't allow their votes to be scattered among candidates of any type," Crawford said. "That everybody should not vote as an individual but we should vote as a group of people deeply invested in those issues."
With that in mind, Crawford, Fisher and other organizers dropped an early feature of the gathering taken from the 1991 convention – a pledge by those seeking the backing of the convention to withdraw from their races if they don't get the endorsement.
"We withdrew that altogether," Fisher said last week. "And we offered to sit down with any elected official or any aspiring candidate to go through the particulars of our process."
The "people's agenda," gathered in an online survey and through discussions, is to be revealed during the convention. The 18 candidates who committed to attending the convention get an early look at it so they can respond to the issues during brief appearances before the convention.
---
"When we talk about vote splitting, we're saying the people who stand for those things shouldn't allow their votes to be scattered among candidates of any type. ..."
Sijuwola Crawford, People's Convention co-organizer
---
The convention won't be all candidates.
Shelby County Mayor Lee Harris will be there. Harris took office last September with a County Commission that includes eight new members.
Harris and county commissioner Tami Sawyer, who is among the challengers to Mayor Jim Strickland on the October ballot, have had their differences on what comes first in terms of priorities.
Harris didn't include county funding for the Memphis Area Transit Authority in his still-pending budget proposal. The commission is proposing an amendment for such funding along with other amendments totaling $75 million.
Sawyer and fellow mayoral contender Lemichael Wilson are among those who have said they will attend the convention.
Strickland and Herenton have said they will not.
---
Natalie Van Gundy: Politics Podcast: People's Convention organizer Rev. Earle Fisher
---
The convention organizers aren't the first group to try to turn the tables on candidates and a local political culture frequently criticized for being too tilted toward personalities at the expense of issues.
Shelby County Interfaith was one of the more militant undertakings in terms of the rigidity of its process. It was also one of the longest running at about a decade starting in 1988. The process wasn't the only thing SCI did. It also developed the Nehemiah Homes subdivision in southwest Memphis. But the endorsement process was what it was best known for politically.
Moriba Karamoko, the lead organizer, once compared the process to a trip to the dentist – "inevitable."
When he was on the Memphis City Council, John Vergos said being served with a subpoena was less harsh than an invitation to meet with SCI.
The SCI effort laid out a complex platform in detail for elected officials invited to a large gathering of supporters who came as congregations from numerous churches. And the SCI process insisted that those elected meet frequently with the group if they won the election to review how well they had followed the plan they committed to. Committing to the plan also included committing to a specific funding level SCI insisted on.
Instead of ignoring SCI, candidates rebelled almost immediately, saying they weren't going to turn over their responsibilities to a group that could fill a church, but still represented only a small portion of a City Council district.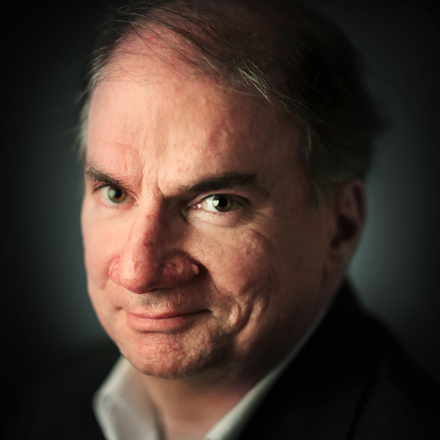 Bill Dries
Bill Dries covers city government and politics. He is a native Memphian and has been a reporter for more than 40 years.
---