Family, friends upset by issues with visitation at 201 Poplar
Quincy Brown came to 201 Poplar Monday afternoon to visit his brother, who has been in the Shelby County Jail for four days.
When he arrived, Brown was greeted by a note on the door that read: "Stop. Visitation Closed."
"Wait, you are telling me I came all the way down here and I can't see my brother today?" Brown, 16, asked. "I didn't know that visitation was shut down. Why?"
Shelby County Chief Jailer Kirk Fields told reporters earlier Monday outside of jail booking that Global Tel Link, or GTL – the company that provides the jail's video visitation system – was having "technical difficulties" with its network system.
"GTL had a fiber optic cut in their system," Fields said. "They are in the process of repairing it, but it knocked out our video visitation. The inmates at 201 Poplar have not been able to visit with their loved ones since Friday because of this network malfunction."
Fields said officials hope the issue is resolved by the end of the week. The issue did not affect visitation at Jail East, where  women are detained, or the Shelby County Juvenile Detention Center.
Fields said 2,450 men are detained at 201 Poplar as of Monday, and the inmates were told the issue with visitation was "beyond our control."
"We're giving them more recreational time in the gym to keep them busy," Fields said.
The Shelby County Sheriff's Office switched to video visitation five years ago. Those in jail get two hours of visitation a week via video. There are no in-person visits.
"We know it is an inconvenience," Fields said about the system outage. 
Shakyra Bohanon said she heard about the visitation outage but came to the jail to deposit money into her fiance's commissary account. Only then did she learn the commissary system also was down.
"This is ridiculous," Bohanon said. "They need to fix this soon."
Fields explained the issue with the commissary kiosk was unrelated to the video visitation issue.
"We had technical issues with the commissary kiosk, but it is not related to the GTL issue," Fields said. "Loved ones can call an 800-number to put money on the commissary books. Right now, we are hoping visitation is back up by Friday, so we are going to keep our fingers crossed."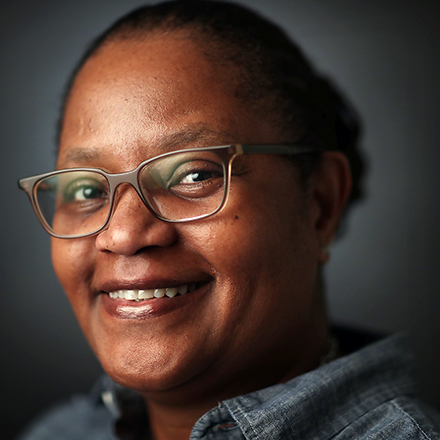 Yolanda Jones
Yolanda Jones covers criminal justice issues and general assignment news for The Daily Memphian. She previously was a reporter at The Commercial Appeal.
---