Democrats say Shelby County Schools covering for McCormick
The Tennessee House Democratic Caucus is challenging Shelby County Schools, accusing the system of stonewalling on an open records request to keep it from finding out how many meetings Republican board member Scott McCormick failed to attend.
McCormick is going head-to-head with Democratic state Rep. Dwayne Thompson in District 96, expected to be one of Shelby County's tightest legislative races this fall.
The Democratic Caucus believes McCormick has missed numerous meetings and key votes during his time on the school board and filed an open records request in mid-September with SCS to find out exactly how many. They still don't have the information requested to confirm his attendance and voting record, and Democratic Caucus Chairman Mike Stewart is set to hold a press conference Wednesday morning, Oct. 10, in front of the Shelby County Schools building at 160 S. Hollywood St. to criticize the school system's slow response.
"I can't believe the cronies of Scott McCormick are conspiring to keep his attendance records out of the hands of the public. What are they hiding?" Stewart said in a statement.
The law firm of Branstetter, Stranch and Jennings PLLC sent an open records request Sept. 13 to Shelby County Schools requesting video of meetings for the last five years — McCormick's time on the board.
School system attorney Kenneth Walker II responded Sept. 25, notifying the law firm because of the size of the request and length of time, the system had to figure out what files would be needed and how much it would cost to retrieve them.
Walker's email letter also says the school district had to order discs and sleeves for the requested files, and in addition to labor cost for putting together the open records request, it would cost $1,524. All told, the system said it would take 58 hours at a rate of $23.48 per hour.
Ben Gastel, a lawyer with the Nashville firm, asked Walker to explain how it could take 58 hours to make copies of recordings and whether the audio files were stored in a digital format.
After a number of emails, Walker advised Gastel the district found another option in which it could save all of the files onto an external disc, cutting the cost to $123. But in an ensuing email Oct. 2, after the Nashville law firm sent the money, the school system's attorney said the district was ordering the external drive and that it would take five to 10 business days to arrive.
Gastel responded with an email calling the delays "unacceptable" and letting the district know a press conference would be held outside the Shelby County School office building to let the public know of "this needless and totally unacceptable delay by the SCSB."
Walker followed up with an email explaining the system's procurement process, which includes departmental approvals, ordering, shipment and file transfer but does not allow the use of a third party's device, referring to the zip drive.
A look at the race
Thompson defeated veteran Republican lawmaker Steve McManus in 2016 and faces the November task of holding off McCormick, who has been elected four times to local seats in House District 96, serving for five years on the Memphis City Council and now in his fourth year on the school board.
A retired human resources manager, Thompson points out the district used to be a Republican area, but turned into a swing district leaning Democratic with Hillary Clinton winning the presidential race there by 5 points in 2016.
Thompson has $44,000 in cash in his campaign account, including $9,000 in self-endorsed loans, compared to McCormick's $6,800, which includes a $1,000 donation from House Speaker Pro Tem Curtis Johnson of Clarksville, a candidate for House speaker.
"I don't run as a strong partisan candidate," says Thompson. "I run as somebody that works with everyone. I've gotten a lot of compliments, and I've worked very well with Republican legislators in this past Legislature, and I plan to continue that should I be re-elected."
Thompson's boldest legislative move came in spring 2018 when he pushed a bill banning public use of bump stocks such as the device used in the Las Vegas massacre to speed up the number of bullets that can be pumped out of a rifle.
Typically, though, Thompson focused on criminal justice reform and improvements to infrastructure. He says he secured funding through the governor's office and Tennessee Department of Transportation to make improvements to Germantown Parkway, the main road through his district.
Thompson also wants to work toward education improvements, mainly by providing more funding to improve schools in Shelby County, which he believes have gone backwards in the past few years.
Thompson is eager to see a TNReady testing program that works. When online testing went haywire in April, he proposed an amendment to ensure teachers wouldn't be penalized if their students' TNReady scores were low.
"I want to continue working on our educational system, both in funding and making other improvements such as addressing the TNReady scores, and also ensuring that we don't have money diverted from public education to go to other plans and other programs," Thompson says.
Thompson isn't quite ready to give up on TNReady or Questar, the program's testing vendor, but he points out the state and Shelby County Schools have spent millions of dollars on the testing program and haven't been able to make it work.
As a member of the Shelby County School Board, McCormick is well-versed in the TNReady failures.
"We spent $30 (million) to $40 million preparing for the TNReady test and then we don't get any results out of it, and that's just not acceptable," McCormick says.
The Republican candidate pointed out the state is on its second vendor in the last three years and still can't make the online testing function properly, which puts administrators, teachers and students in a predicament.
"From my standpoint, we need to put the pressure on the Department of Education, that we've got to make this work, that failure is not acceptable," McCormick says.
A retired printing company owner, McCormick, 58, worked as executive director of the Plough Foundation, which deals with social and economic needs in the community, and then the Memphis Botanic Garden.
McCormick considers District 96 a "tight" competition between Republicans and Democrats, but he feels confident he has the support.
He won't spend time attacking the incumbent, instead calling economic development his forte and saying, "I want to make sure my district in West Tennessee is getting its fair share and economic development support from the state."
Health care is another key issue for McCormick, but he isn't convinced expanding Medicaid is the right way to go.
"We need to find a way to provide access for everyone to have health care, but we need to do it in a way where we don't bankrupt the state," he says.
A former member of the board of trust at Regional One Health, McCormick says he has a good feel for the hospital system and how it works. But in talking to other legislators, he finds expanding Medicaid might not be a "sustainable" solution.
Instead, figuring out how to make health care more affordable could work better, he says. He notes the state had to remove tens of thousands of people from TennCare several years ago because the state's Medicaid system was on the verge of bankruptcy.
"I want to work with my fellow legislators and help come up with a solution, talking to the health care industry and the insurers of Tennessee and how can we fix this problem," he says.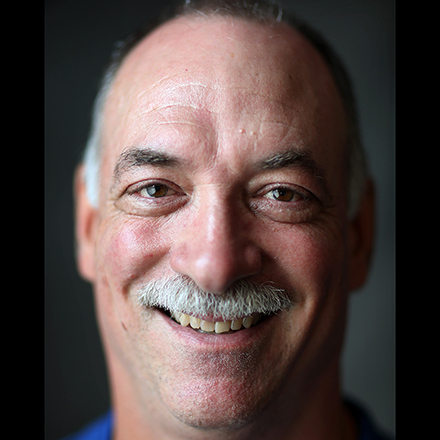 Sam Stockard
Sam Stockard is a Nashville-based reporter with more than 30 years of journalism experience as a writer, editor and columnist covering the state Legislature and Tennessee politics for The Daily Memphian.
---