Diocese of Memphis bishop orders review of church files on abuse allegations
Memphis Catholic Bishop David P. Talley has ordered a review of church files on allegations of child sexual abuse against priests.
Talley, who was named bishop of the Catholic Diocese of Memphis in April, announced Tuesday he has ordered an independent review of church files by the Diocesan Review Board.
He wants the board to come up with a list of the names of "credibly accused" priests to be made public at the end of the review.
The action comes as many other dioceses across the nation are releasing the names of accused priests.
The review board was appointed by one of Talley's predecessors, Bishop J. Terry Steib, to hear allegations of child sexual abuse and make recommendations to the bishop.
Talley has met twice with Diocesan Review Board since taking office in Memphis.
The announcement of the review says the review board has told Talley it has done two "comprehensive reviews" of allegations of child sexual abuse made to the diocese.
One of the reviews may have been in 2005, when the diocese took the position that it did not have to report allegations of sexual abuse to civil authorities when it involved teenagers older than 13.
Then-district attorney general Bill Gibbons said that wasn't true. A meeting between prosecutor Kevin Rardin and church leaders and attorneys followed, resulting in the diocese turning over a list of about a dozen priests accused and agreeing to forward future allegations.
That list was not made public and no criminal charges were ever filed as a result.
Another review was conducted by former District Attorney General John Pierotti in 2004 after Father Richard Mickey was accused of abusing Blain and Blair Chambers during the 1980s while they were high school students and just before Mickey became a priest.
The attorney representing the Chambers in the Circuit Court case refused to let Pierotti question them. As a result, Pierotti's investigation cleared Mickey and Mickey was returned to his position as pastor of St. Mary Church in Jackson, Tennessee.
Mickey was later sent for counseling and barred from having any contact with children after the Diocesan Review Board investigated another allegation involving an 18-year-old student in the 1990s after Mickey had become a priest.
That allegation and other reports of incidents led the board to conclude that Mickey was grooming children as a prelude to abuse.
Mickey denied all the allegations.
The review of church files announced by Talley is a more widespread public review than the board has conducted previously. It mirrors lists of priests accused of child sexual abuse that numerous other Catholic dioceses have released in recent years.
---
Bill Dries: Dozier named in Richmond list of priests accused of child sexual abuse
---
The diocese of Alexandria, Louisiana, under Talley's direction as bishop, is among the dioceses to released such lists. Talley was bishop there before coming to Memphis.
The lists in other locations have included priests who ministered in those locations. That includes priests who may have been under the jurisdiction of other Dioceses.
A list published earlier this year by the Diocese of Richmond, Virginia, listed Carroll T. Dozier, the first bishop of the Memphis Diocese, for allegations of child sexual abuse when Dozier was a priest there. The allegations, which were found credible by the Richmond review group, were made in the mid-1980s after Dozier's death. Dozier served as a priest in Richmond after he was ordained in 1937.
The Catholic Diocese of Memphis released 6,000 pages of church documents and depositions in 2010 detailing sexual abuse allegations against 15 priests who served in Memphis over a 50-year period. Most but not all of the priests in those documents were named.
The documents were released after The Daily News and The Commercial Appeal filed a motion to intervene in a civil lawsuit alleging child sexual abuse that the Diocese of Memphis knew about but did not report to civil authorities.
A 14-year-old boy was sexually abused by Father Juan Carlos Duran in late 1999. The boy's family discovered the abuse and contacted Diocesan authorities, who moved Duran out of the Diocese and never reported the abuse to civil authorities despite a Tennessee law requiring the reporting of such allegations to police or prosecutors.
The boy filed a Circuit Court lawsuit when he turned 18. It was one of several civil lawsuits filed against six priests between 2004 and 2010.
Duran was a Dominican priest recruited specifically to minister to Hispanic Catholics in the Memphis area. Prior to being a Dominican, he had been a Franciscan priest. He was expelled by the Franciscans after allegations he had sexually abused children at a Bolivian orphanage. Franciscan superiors contacted Dominicans, who took no action.
Officials of the Memphis Catholic Diocese did not check with the Dominicans at the time Duran was assigned to Memphis, although that was part of the procedure to guard against child sexual abuse.
The lawsuit was settled by the Memphis Diocese and the Order of Preachers, also known as the Dominican order, for a total of $2 million just before it was to go to trial in Circuit Court.
The plaintiff's attorney in the lawsuit was prepared to delve into a history of child sexual abuse allegations in church records, which led to the pre-trial discovery as well as depositions from every major Diocesan leader including Steib.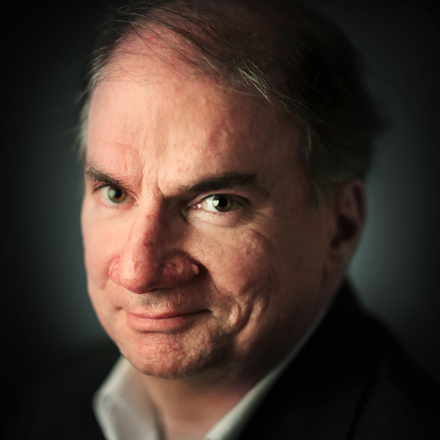 Bill Dries
Bill Dries covers city government and politics. He is a native Memphian and has been a reporter for more than 40 years.
---