City Council approves New Bellevue development by Hein Park
Memphis City Council members approved a New Bellevue Baptist Church sanctuary and set of 17 single-family homes Tuesday, Oct. 9, on 4.6 acres of land on the border of the Hein Park subdivision.
The development by New Bellevue and Apple Partners generated vocal opposition from neighboring homeowners who argued the homes on the site at 627 N. Trezevant St. and 643 McConnell St. were not compatible with homes on larger lots in the area and would cause drainage problems.
Several council members who were on the prevailing side in the 8-3 vote said they will be closely watching how the development unfolds.
The Land Use Control Board had recommended the council reject the planned development that was approved Tuesday. A plat or more specific plans still must go before the Land Use Control Board and then the council.
Members of the church congregation filled the first five rows of seats in council chambers Tuesday evening and spoke in favor of it, saying the congregation has worked hard to form the partnership with Apple. They were outnumbered by neighbors who filled most of the rest of the middle section of seats.
Council member Worth Morgan voted for it, calling it "a close call" and saying he was swayed by the uniqueness of a church with single-family homes on the land as well.
"It takes a different consideration," he argued. "There are not a lot of homes in this price range being built. It is a step up from low income – middle-income housing that is affordable."
Council member Reid Hedgepeth, a homebuilder, described himself as "probably the most pro-development member of the council" before adding, "This is not a good development for the area."
There were no elevation drawings or plans showing specific details of the houses to be built on the smaller lots. Instead the plans included photos of houses on larger lots in the general area.
It was also noticed by council member Kemp Conrad, who said the homes pictured wouldn't fit on the lots proposed.
"I don't even know what that is," Conrad said, holding up several of the images.
Council member Janis Fullilove thought the opposition was discriminatory.
"God has told me to go ahead and vote for this project," she said. "It hurts me that some people look at some other people and say, 'Those poor, poor people. I don't want to have anything to do with them.'"
Council members also continued discussions Tuesday with Memphis Police brass about efforts in the Tennessee Legislature next year that would require the Tennessee Bureau of Investigation to handle all officer-involved shootings, including ones that result in injuries. 
The TBI currently is automatically in charge of the investigation when it is a fatal shooting. Cases in which a wounded individual later dies is turned over to the TBI at the time of death.
The proposed legislation is in addition to an amended memorandum of understanding being reviewed by Memphis Police, the Shelby County Sheriff's Office, the district attorney general's office and the TBI to automatically have the TBI investigate all police shootings.
Democratic state Rep. G.A. Hardaway of Memphis said a state law still is needed for an automatic move to a TBI investigation.
"Holding a crime scene for two hours is wonderful if you are the one who's going to do the investigation," he said. "But it is a serious aggravation for TBI to be on hold from a crime scene – to not have immediate access to evidence – to not have immediate access to witnesses. All of that can change with or without the supervision of the crime scene by the MPD."
Hardaway later said the bill he plans to sponsor next year would leave intact the process in which the TBI turns its results over to the district attorney general, who then decides whether to pursue criminal charges based on the investigation.
"We will not get involved in the prosecutorial process," he said. "The only relationship that this legislation has to the prosecutorial functions is declaring that when they cease that the information in the files automatically is available to the public upon request."
Morgan questioned turning over to the TBI police shootings that aren't fatal.
He said taking those investigations away from police units who conduct such internal investigations is the result of "an unfair, inaccurate narrative" and "a knee-jerk policy decision based on politics."
Hardaway and Morgan debated the point later in the committee discussion, with Hardaway saying, "It's just common sense. Families can't investigate families. There is nothing tighter than that code."
Council member Jamita Swearengen pressed Deputy Police Director Michael Ryalls on whether police cameras malfunctioned or were turned off by officers when Martavious Banks was shot and wounded in September. Ryalls said he couldn't answer questions about an ongoing investigation.
Three Memphis Police officers have been suspended with pay in the TBI investigation of the shooting and an internal police investigation of why police body and patrol car cameras were either turned off or never turned on during the incident involving Banks, who ran from police after a traffic stop and was shot.
"Why would an officer turn the camera off?" Swearengen asked Ryalls, referring specifically to an officer responding to a crime.
"I can't answer that question," Ryalls answered. "I would hope that they would not."
"And why would you turn a vehicular camera off?" Swearengen asked.
"In this forum, I don't know until I ask the officer why or someone proceeds with the investigation and finds out why," Ryalls said.
"We have a very strict policy," he said of the policy for police cameras. "Our policy is very plain and easily understood."
Ryalls said 48 disciplinary actions have been handed down in 53 allegations that officers turned off or never turned on their cameras in the two years the cameras have been in use. He said that is a positive trend, considering the police force numbers more than 2,000 officers.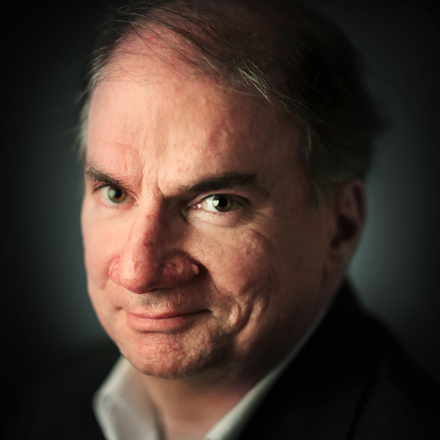 Bill Dries
Bill Dries covers city government and politics. He is a native Memphian and has been a reporter for more than 40 years.
---