Bellefonte plan swims in political currents
Memphis City Council members never got a chance to see the video made by backers of a move to make a renewed Bellefonte Nuclear Plant the major supplier of electrical power to Memphis Light, Gas and Water Division.
The council's audio-visual system got less than a minute into the presentation before it froze on the screen.
What they saw was the start of the video – a montage of media coverage of MLGW power outages caused by severe weather and other non-weather causes.
The montage echoed concerns about MLGW's infrastructure voiced by council members before they approved J.T. Young's confirmation as new president and CEO of the publicly owned utility in April.
"I think everybody understands that infrastructure in Memphis needs work," said Bill McCollum, the former chief operating officer of the Tennessee Valley Authority whose company, Nuclear Development LLC, bought the Bellefonte power plant in Alabama and wants MLGW to drop the TVA as its only source of electrical power.
"There's a better way to improve the infrastructure and help the citizens of Memphis rather than raising the utility rates and saddling the customers with higher bills," McCollum told the council.
Council members didn't reject the pitch. But they also didn't throw Young and the utility's board under the bus in the process.
The day after the pitch, Memphis Mayor Jim Strickland took a similar stance.
"If there's a chance to save money for our citizens, we must aggressively and seriously study the proposal," Strickland told The Daily Memphian via email. "I appreciate J.T. Young leading the deeper dive to determine if this is a viable option for Memphis."
Young's deeper dive is a report MLGW is awaiting in December on the Nuclear Development LLC proposal.
Young's predecessor at the utility, Jerry Collins, signed a letter of intent with Nuclear Development to explore the idea just before he retired earlier this year.
McCollum said he's been trying to move along discussions with MLGW since then with little luck.
"I would have hoped those discussions had moved along faster," he said. "I don't know what the issue is."
Young described the talks as discussions rather than negotiations.
McCollum wants MLGW to sign off on a new letter of intent that he says is not binding – something Young disputes – and do it by November as Nuclear Development seeks a loan from the federal Department of Energy to bring the mothballed nuclear power plant back to life.
"We've supplied everything else DOE has asked for. If we were able to fill that hole, then that would lead us to a conditional commitment," McCollum said under questioning from council member Kemp Conrad. "Once the Department of Energy makes a conditional commitment, then the money is locked up. The funds that are currently available would be committed and that would protect the funds from Congress or someone else just saying let's just do away with that program."
His concerns reflect the considerable role politics can play in the business of power.
The last serious power proposal attempting to line up local political backing was the Plains & Eastern Clean Line, a Houston, Texas-based electricity provider promising enough wind energy from the Oklahoma panhandle and a network across three states to power a million homes.
The effort won an 11-year payment-in-lieu-of-taxes – or PILOT – incentive from the Economic Development Growth Engine for Memphis and Shelby County.
But Plains & Eastern's goal was a deal with TVA and the use of its transmission lines that drew the same kind of guarded remarks from TVA that Young used this week in talking about Bellefonte's comeback.
Earlier this year, the DOE withdrew its support of the Clean Line months after Clean Line sold the Oklahoma part of its pipeline to another firm.
The Tennessee Legislature passed a moratorium on wind farm construction in the state in 2017 that halted plans for such a facility in Cumberland County, as legislators wanted to study possible permitting and regulations.
The federal loan funds essential to the Bellefonte plan come from an act passed by Congress in 2005. President Donald Trump pushed in February to sell off the transmission assets of publicly owned power companies, including TVA. The call didn't get far and drew criticism from Tennessee U.S. Sens. Bob Corker and Lamar Alexander.
Alexander termed the idea "loony" and said selling TVA "seems to keep popping up regardless of who is president, and each of those proposals have all been soundly rejected by Congress."
Corker, who at times has been an outspoken critic of Trump, said any idea that would save taxpayers money should be explored but added the specific idea would be "harmful to the Tennessee Valley and remains a very unlikely outcome."
In 2015 and 2016, Alexander made a push for the development of nuclear power in the U.S. and four years earlier termed it "essential to TVA's future." The comment was in a reaction to the TVA board's 2011 decision to complete Bellefonte. Five years after the decision, TVA sold the plant at auction to Nuclear Development.
Young said the company's proposal is one of several options he and the MLGW board are considering. That includes alternative energy sources that MLGW was exploring during Collins' tenure as head of the utility.
"My sense is that while this is extremely important, we must do what we need to do to make sure it is right for our customers," Young said. "So, we're not going to let someone else's urgency be ours."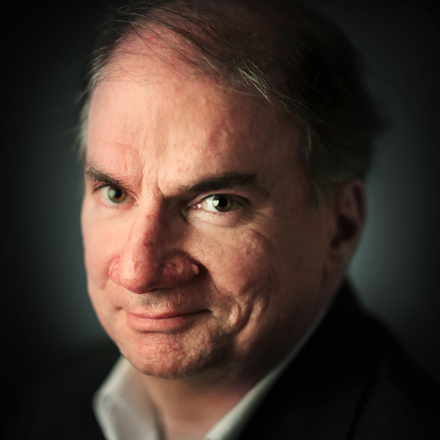 Bill Dries
Bill Dries covers city government and politics. He is a native Memphian and has been a reporter for more than 40 years.
---