18 undocumented immigrants charged in ICE sweep in Memphis and Shelby County
More than a dozen undocumented immigrants have been indicted, including some with previous arrests and convictions, during a recent sweep by Immigration and Customs Enforcement officials.
The arrests followed a four-day enforcement operation by ICE last month in Memphis and Shelby County, said Michael Dunavant, the U.S. Attorney for the Western District of Tennessee.
"Criminal aliens not only threaten the sovereignty of our nation, but also threaten the safety of our communities," Dunavant said during a Wednesday afternoon press conference at the federal building in Downtown Memphis. "The Department of Justice and this U.S. Attorney's Office have prioritized and renewed our commitment to immigration enforcement. "
Dunavant said 18 people were indicted between Sept. 19 and Oct. 4 by two federal grand juries and many were charged with illegal re-entry after deportation. Two were also charged with illegal possession of a firearm during their arrests.
Federal officials said 11 indictments remained sealed by the grand juries until the ICE operation was completed, and then an additional seven people were indicted on Oct. 4.
Dunavant said 15 out of the 18 people indicted were previously convicted on several crimes, including possession of cocaine with intent to distribute, attempted bribery of a public servant, forgery, felony re-entry, DUI and domestic violence.
"Enforcement and removal operations are going to continue to target criminal aliens – the worst of the worst out there," said Ronald Johnson, the assistant field office director for Immigration and Customs Enforcement. "In this case, much like on a national level, 90 percent of our targets had either a prior conviction or a pending criminal charge or had previously been ordered to be removed by an immigration judge and had an outstanding order of removal."
In addition to the 18 people indicted, an additional 13 undocumented immigrants were arrested on administrative immigration charges and will be deported by ICE.
Dunavant said Memphis and Shelby County are not border cities or part of a border state, but undocumented immigrant arrests have occurred in the area.
"I will tell you that although we are not a border state or district, we are going to enforce the law and interdict criminal immigration offenses wherever we find them and it is here," Dunavant said.
All those arrested in the recent sweep were adults and no children were detained, he said.
 This spring, the Trump administration came under criticism after the decision to separate families at the border as part of its "zero tolerance" prosecution policy. As a result, 2,500 children were separated from their parents, and some remain separated after their parents were deported.
Mauricio Calvo, head of the advocacy group Latino Memphis, in a statement Wednesday called the recent ICE sweep "politically motivated."
"This operation is evidence of the hate-centered politically motivated enforcement tactics of the Trump administration," Calvo said. "To say that ICE doesn't target a specific group of people and that this is a priority for our national security interests is simply false."
He questioned the illegal re-entry charges many were arrested for during the ICE sweep.
 "This DOJ wants the American people to believe that immigrants are criminals and that criminals are immigrants," Calvo said. "Although there are individuals on this list that have not lived up to our highest standards, the majority of them are being charged for illegal re-entry.
"Has this DOJ made any recommendations on how to create a reasonable path for family reunification once someone has been deported, often for violating a minor traffic offense? The U.S. Attorney should instead concentrate on fighting real crime."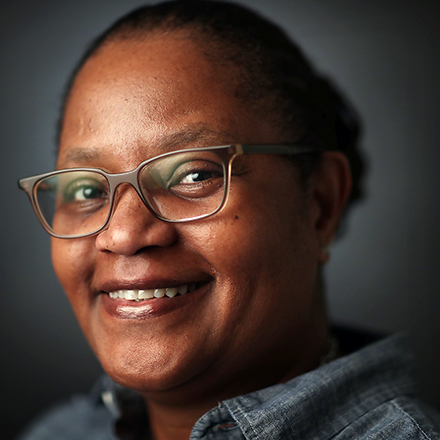 Yolanda Jones
Yolanda Jones covers criminal justice issues and general assignment news for The Daily Memphian. She previously was a reporter at The Commercial Appeal.
---