Blackburn claims women's voices 'shredded' during Bredesen administration
U.S. Rep. Marsha Blackburn kept up her relentless attack on former Tennessee Gov. Phil Bredesen in their final debate Wednesday night, accusing him of running a governor's office soft on sexual harassment.
The contentious debate, held at the University of Tennessee, Knoxville's Howard H. Baker Center for Public Policy, was the last before the Nov. 6 election to fill Sen. Bob Corker's seat.
"We know Phil had issues in his administration," Blackburn, a Franklin Republican, charged during questions about the confirmation of new U.S. Supreme Court Justice Brett Kavanaugh and 30-year-old sexual assault allegations by Christine Blasey Ford.
Blackburn contended Bredesen, a Nashville Democrat, had two paths for sexual harassment complaints while in office, one for his friends and one for others, and shredded the result of those investigations.
"The voices of those women were shredded. They died in that shredder," Blackburn said.
She made the claim after the candidates were asked whether they would encourage daughters to come forward with such an allegation 30 years after it happened.
Both said they would, but Blackburn went on the offensive, forcing Bredesen to defend himself. She also linked him numerous times to Hillary Clinton, who lost handily in Tennessee to President Donald Trump in 2016.
The former two-term governor acknowledged his administration "had an issue" regarding sexual harassment with one of his staff members.
"We got rid of that person the next day," he said.
The governor's office didn't maintain notes on the matter, he said, because they would be public records. He previously said he didn't want the victim's name to wind up in the news, and Wednesday night, he said he did it to protect the woman.
Blackburn refused to accept the explanation, though, saying women victimized by sexual harassment during his two terms lost their jobs while the men got promoted.
"They're probably sitting in this room this evening," she said, noting she supports the #MeToo movement, which is encouraging women to come forward with allegations of sexual harassment and assault.
Bredesen responded to that accusation by saying, "It does not comport with the facts. The individual who did this was gone from the governor's office the next day" while the woman who was victimized received support.
"What you're saying is just flat wrong," Bredesen said.
Blackburn, however, responded by pointing out she got the information from news reports and said they must have been wrong.
Moderators started the evening by asking the candidates about their stances on the Kavanaugh confirmation and whether they believed Blasey Ford's story.
Bredesen, who didn't announce his decision until the FBI completed an investigation into the allegations, said he wanted to take his time because he feels senators are obligated "to consider all the facts and not simply come out ahead of time because of a person's party." He noted he did not believe the allegations rose to the level of disqualification for Kavanaugh.
Blackburn threw in a dig about Bredesen's New York trip this week for a fundraiser by liberal supporter and former New York City Mayor Michael Bloomberg, who was strong on gun control.
"Tennesseans wanted to see Kavanaugh confirmed," she said, adding she supported the Kavanaugh choice from the outset and called Democrats' efforts to derail the nomination "dirty politics."
"It took Phil a while to make up his mind on the nomination. It could have been because of the sexual harassment claims in his administration," she said.
Bredesen responded by saying he felt it "vitally important" for the topic of sexual harassment "not to be weaponized."
But Blackburn used it as one of her main barbs. She pointed toward comments by Bredesen as governor when he said sexual harassment incidents have the potential to occur when men and women work together.
"I think that is something that is an insult to women," Blackburn said. "And maybe he thinks I shouldn't be on this stage tonight."
After the first debate, Politifact found Blackburn's attack regarding a sexual harassment incident "stretches the facts of the case and ignores Bredesen's remarks at the time." It rated the claims half true.
In 30 cases during his administration, investigation notes were shredded in two, but in both instances the officials involved were demoted or resigned, Politifact found.
Bredesen then ordered all sexual harassment files to preserved, and the Nashville Women's Political Caucus praised the governor for "his open concern for protecting complainants' rights."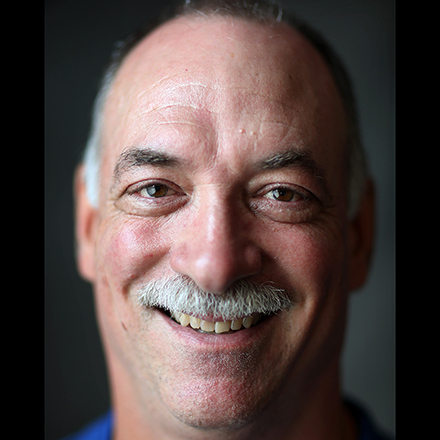 Sam Stockard
Sam Stockard is a Nashville-based reporter with more than 30 years of journalism experience as a writer, editor and columnist covering the state Legislature and Tennessee politics for The Daily Memphian.
---