Memphis attorney Art Horne gets 30 days, probation on assault charge
Memphis attorney Arthur "Art" Horne, acquitted of aggravated rape, aggravated assault and aggravated kidnapping, was given a sentence Thursday of 11 months, 29 days' probation and 30 days in jail on the misdemeanor assault charge he was convicted of during his August trial.
Horne, 47, will be able to serve his 30 days in jail on weekends. He tearfully apologized to his family, including his three teenage daughters who were in court during the sentencing.
"I am deeply saddened, embarrassed and sorry for my actions," Horne said to his children. "Forgive me."
His attorneys, William Massey and Kamilah Turner, asked Special Judge Bill Acree for diversion for their client on the assault charge arguing that Horne had no previous criminal record and has been working to improve his life. 
Prosecutor Ed Ryan, who was brought in from the Davidson County district attorney general's office to hear the case of the well-known Memphis attorney, asked the judge to deny diversion because of the of the seriousness of the case, which included the physical assault on the victim.
Horne was arrested in 2017 and charged with rape, kidnapping and assault. A woman he dated off-and-on for three years accused him of attacking her at her home on March 1, 2017 . During the five-day trial, the jury saw video from the woman's security camera that showed her running from the home twice and a naked Horne running after her.
Prosecutors said the woman was beaten, choked and raped by Horne and that she fled to a neighbor's house to hide from him after the attack. They showed the jury pictures of the woman's injuries to substantiate her story during the trial.
Horne's attorneys argued that the woman was obsessed with Horne, texting him up to 20 times a day, and wanted to marry him. They said she was upset when Horne had a baby with another woman in 2016 and vowed revenge against him.
The jury deliberated for a day and found Horne not guilty of six counts of aggravated rape, aggravated assault and kidnapping. He was found guilty of assault, but will not lose his license to practice law because it is a misdemeanor charge.
His accuser has filed a $3 million lawsuit against Horne.
Horne was a partner in the Memphis firm of Horne and Wells LLC, but has since left the firm and started his own law practice.
His former law partner, Murray Wells, testified as one of four character witnesses for Horne during Thursday's hearing.
Wells said he and Horne had been law partners since 2002 but have known each other since 1988 or 1989. He said Horne's arrest humbled him and he saw him trying to make positive changes in his life.  
But he also said that after Horne's arrest and the subsequent trial it hurt their practice and he had to refund more than $100,000 to their clients.
He said they made the mutual decision that it was "best for the practice" for them to part ways.
Horne gained prominence in the city after work on several high-profile cases, including the 2015 officer-involved fatal shooting of 19-year-old Darrius Stewart, an unarmed African-American teen who was killed by a white Memphis police officer, Conner Schilling.
Horne and attorney Carlos Moore filed a $17.1 million federal lawsuit against the city, the police department and Schilling in Stewart's death. The lawsuit is still pending and a status hearing on the lawsuit was held on Sept. 7.
Recently, Horne and Baltimore attorney Billy Murphy were hired to represent the family of Martavious Banks. Banks, 25, was critically wounded on Sept. 17 when he was shot by a Memphis police officer during a traffic stop in South Memphis.
Murphy represented the family of Freddie Gray, a 25-year-old African-American man killed by Baltimore police in 2015.
After Horne's sentencing, his attorney Massey said that his client can still practice law with the misdeameanor conviction and they are not sure if they will appeal the judge's ruling.
"We are not going to decide that today," Massey said. "But we will eventually decide what we wish to do. If we wish to have a motion for a new trial, we will let that settle in our minds and come back and revisit it next week."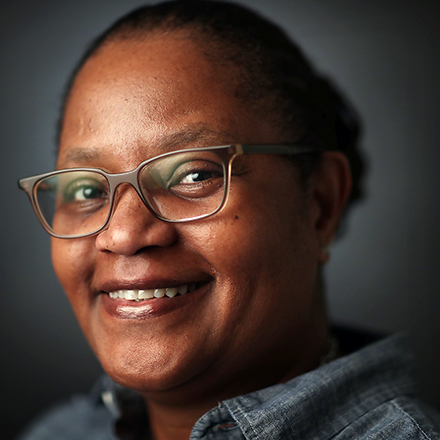 Yolanda Jones
Yolanda Jones covers criminal justice issues and general assignment news for The Daily Memphian. She previously was a reporter at The Commercial Appeal.
---