Blackburn would spend $70B on border wall; Bredesen says he'd put money into technology
Congresswoman Marsha Blackburn committed to spending tens of billions of dollars on constructing a wall at the Southern border, while former governor Phil Bredesen called such an idea antiquated Wednesday night.
Blackburn, a Franklin Republican, and Bredesen, a Nashville Democrat, spent their final debate at UT-Knoxville's Howard H. Baker Center fighting on every issue, and immigration policy was no exception.
Bredesen called the wall's construction "political theater" and, asked if he would spend an estimated $70 billion to construct it, he said he would put the money into modern technology, instead, such as drones, censors and Immigration and Customs Enforcement agents where border crossings are common.
"That's a huge amount of money to spend," Bredesen said. "The wall strikes me as something out of the last century."
Blackburn, though, said a border wall would work, "just ask Israel." And considering the impact of illegal immigration on the nation from drug and sex trafficking, it would be worthwhile, she noted.
"It is not political theater when you talk about building a wall and protecting this country," she said.
Pressed by the moderator on whether she would spend that amount of money, Blackburn said, "If the wall ends up costing $70 billion, Tennesseans say build the wall."
Battling to replace Republican Sen. Bob Corker in the Nov. 6 election, with early voting to start Oct. 17, Bredesen and Blackburn also clashed on President Donald Trump's zero-tolerance policy at the border where children have been separated from parents as they try to cross into the country.
"I think it amounted to child abuse," Bredesen said, calling the policy a "stain on the nation" and ineffective for controlling border crossings. "I hope we can reunite those children as rapidly as possible."
Bredesen said he supports secure borders and pointed out he was one of the first governors in the nation to send National Guard troops to the Mexican border to help patrol it.
Blackburn, saying, "No one wants to see families separated," pointed out she raised questions about the potential for separating children from parents when she visited facilities along the Southern border in 2014.
But she argued the president's policies are stopping the flow of drugs coming across the border and said if Bredesen had his way during the 2016 election, Hillary Clinton would be president and Democrats would abolish ICE.
"Tennesseans want to see that wall built because open borders have made every town a border state and every state a border state," she said.
Bredesen countered, saying his opponent seemed to have a crystal ball and knew exactly how he would act as a senator. He argued he would "maintain independence" and stop ideological bickering, enabling the Senate to take on crucial issues such as immigration reform.
Blackburn, however, continued trying to link Bredesen to Hillary Clinton by pointing toward a $33,400 donation he made to her 2016 campaign. The use of Clinton was a shift of strategy for Blackburn from their first debate when she tried to tie Bredesen to Senate Minority Leader Chuck Schumer of New York City, saying Bredesen would vote to make him Senate majority leader.
Bredesen even pointed out that Blackburn set a new record by mentioning Clinton's name more times than she did Schumer in their first match.
Affordable care
In questions about health care and two of the most popular parts of the Affordable Care Act, coverage of pre-existing conditions and a provision allowing children to stay on their parents' insurance plans until age 26, Bredesen said he supports those guidelines and pointed out that Blackburn has voted numerous times to repeal the ACA without giving any options to replace it and taking away the ability of hundreds of thousands of Americans to have coverage.
"I think that's just wrong," he said, though he admitted earlier he didn't support the ACA until after it became the law of the land.
Blackburn, however, said she had voted for Republican health-care plans that included coverage of pre-existing conditions and the child coverage guideline.
And, again, she launched into a Clinton tirade, calling her "the mother of government-run health care" and making the allegation Bredesen had written a book, "Fresh Medicine," calling for a 20 percent surcharge on income to cover health-care costs. "Tennesseans do not want government-controlled health care," she said, contending the ACA has driven up insurance premiums.
Bredesen responded with one of his best lines of the night, "If you had actually read the book, Congressman, which I suspect you haven't, in the introduction I talk about the importance of not having the Congress and leadership designing a health plan for this country but instead setting up the incentives so that the sort of muscular economic system we have in our country and the creativity we have can solve this problem for us."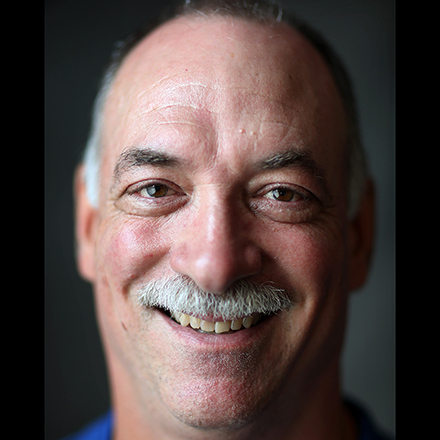 Sam Stockard
Sam Stockard is a Nashville-based reporter with more than 30 years of journalism experience as a writer, editor and columnist covering the state Legislature and Tennessee politics for The Daily Memphian.
---