Kyle rules charter referendums stay on November ballot
Questions on three city charter changes will stay on the Nov. 6 ballot. Shelby County Chancellor Jim Kyle denied Thursday a legal motion by critics of the referendums to remove them from the ballot as misleading and in violation of state law.
Kyle didn't rule on the merits of the claim, but on whether the issue is urgent enough for the emergency action sought by the plaintiffs in the lawsuit filed last week.
"I don't see the ripeness of this issue," Kyle said from the bench at the Thursday afternoon hearing. "You can't put out a fire if there is no fire. And I don't see a fire."
The questions put on the ballot by ordinances approved by the Memphis City Council earlier this year would repeal instant-runoff voting (IRV) in single-member council district races; do away with the runoff provision in the city charter for those same seven district races; and would extend the current limit of two consecutive terms on council members and the mayor to three terms, effective immediately.
Attorney Randall Fishman, representing the plaintiffs in the lawsuit, spent most of his time arguing that the wording of the term limits question was "misleading" because it doesn't refer to the proposition as an extension of existing term limits.
Fishman said most voters don't know a limit of two consecutive terms currently exists.
Kyle asked for proof of that. Kyle also noted that city voters approved the current term limits as well as IRV in a 2008 referendum.
"Can't the voters change their minds?" he asked at several points.
"The voters of Shelby County deserve to know what they are being asked to vote on," Fishman told Kyle in court.
Attorney Allan Wade, representing the city of Memphis as defendant in the court action, argued that with early voting starting in less than a week and absentee ballots in the mail, the Shelby County Election Commission could not change the ballots now. It would mean reprogramming voting machines that have 75 different ballots depending on the district voters live in.
"It would have been like pushing a two-ton boulder up a mountain to go against a well-established precedent that you don't interfere with an election, and especially on the proof that they submitted that is so speculative," Wade said after the hearing.
"Case law indicates you should allow this process to take place," he told Kyle. "The process is already underway. They would have to start from scratch. There is simply not enough time."
Fishman replied, "Is it better to mislead the public?" Or is it better that we strike those referendums. We don't have to program anything then."
The other races on the November ballot are state and federal general elections, along with municipal elections in five of the county's six suburbs. Kyle indicated early in the hourlong hearing Thursday that he was reluctant to rule on ballot questions that the public might reject. He also said critics of the ballot questions affecting city elections in October 2019 would have ample time to go to court to contest the measures if they are approved this November.
After the hearing and the decision from the bench, Fishman said he wasn't sure if his clients would pursue the matter then.
"That's something I'll have to think about," he said. "I could line up voters from here to East Memphis who would come in and testify under oath that they did not realize there were already term limits in effect. I believe that to be true."
Outside of court, Wade said it's likely the matter could be back in court after November.
"They have a limited amount of time to contest the election if they want to do that," he said. "I think they are going to have to have very strong proof to do that. Knowing them and how fervent they are about their issue, I'm sure they will be."
Wade was also critical of IRV proponents, several of whom plan on running in the 2019 city elections and some who ran in county elections earlier this year. They claim that without a system of voters ranking preferences on a single ballot, incumbents seeking re-election have an unfair advantage.
"I guess I was shocked when I saw that they indicated that 'We can't win unless we have IRV,'" he said. "Why run if you can't win? People put on their pants one leg at a time and they run and the best candidate wins. This IRV gimmickry is just ridiculous in my opinion."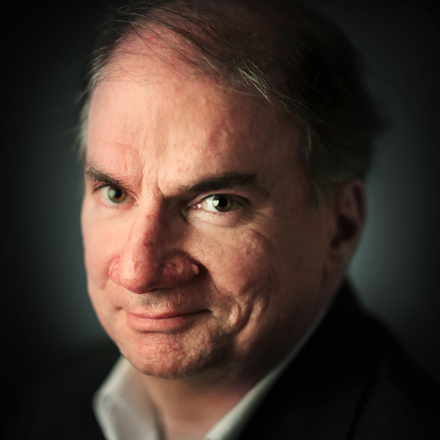 Bill Dries
Bill Dries covers city government and politics. He is a native Memphian and has been a reporter for more than 40 years.
---