Lee's a political 'outsider,' but his company does plenty of government work
Republican gubernatorial candidate Bill Lee presents himself as a political "outsider." He's never run for public office, and he says he's "never worked for the government."
The RV he uses to travel across Tennessee even describes him as an "outsider."
But Lee Company, which he chairs and is the sole shareholder, is no stranger to government work as the state's largest mechanical contractor. His company has had contracts with the state of Tennessee and numerous local governments, a position that could put him in conflict with state law, forcing it to let go of a good deal of work if he defeats Democratic candidate Karl Dean in the Nov. 6 election.
Lee, in fact, says his company still holds state contracts and that dropping them is "premature." But if he is elected governor he says he wants "no conflicts of interest going forward."
Dean, nevertheless, is calling on Lee to publicly disclose his contracts, not just with state government, but with local governments before Election Day.
"There's a clear relationship to what the governor does and what happens in local government, and I think that needs to be addressed," Dean said. "It's a real issue, and I think it's a significant one." 
Taking government work
Lee Company's involvement with governments is strategic.
In addition to commercial, institutional and industrial work, as well as facilities maintenance, Lee Company has what it calls a Government Vertical Market Team focusing on government needs for building design, construction and maintenance. Documents show it has contracted extensively with Metropolitan Nashville and Metropolitan Nashville Public Schools for its HVAC and plumbing services, and Lee Company's website shows it has done work for Williamson County Schools, the Tennessee Board of Regents, the state of Tennessee and Redstone Arsenal in Huntsville, Alabama.
In fact, Lee, who leads Dean in polling in this red state, could be setting up office soon in a historic building his company helped renovate.
As part of a $15 million-plus contract the state made with Hardaway Construction, Lee Company contracted for $2.2 million in 2012 to upgrade the HVAC and plumbing at the 1850s State Capitol. It used a 3-D scan of the building to make the mechanical systems and an intricate process to fit the equipment into the building in just a five-month period, according to company information.
In a $3.03 million contract with R.C. Mathews Contractor, Lee Company also did the mechanical and plumbing work on a five-story IRS Call Center in Franklin where 700 people work.
Lee Company took part in the renovation and expansion of Howard Office Building in Nashville in a $6.8 million contract with Messer Construction.
AG opinion sets down guidelines
The state of Tennessee already has some guidance on this matter in the form of a 1981 attorney general's opinion prohibiting former Gov. Lamar Alexander from serving as chairman of a nonprofit organization dealing with youth employment because the entity would contract with a state department, creating a "prohibited conflict of interest" in violation of state law.
Even though the former governor was to receive no salary for serving on the board, the AG's opinion determined it would not be legal for any officials overseeing the nonprofit organization to deal with contracts for municipalities, counties, state development districts, utility district, human resources agencies and other political subdivisions created by statute.
As governor, Lee, or one of his commissioners, would be responsible for accepting proposals, awarding contracts and monitoring the process. And as the lone shareholder of Lee Company, he would be directly interested in the corporation's contractual relationships with local governments, which are created by state government, according to the opinion.
Tennessee's Republican lawmakers consistently point out the federal government was set up by the states, thus bringing into question whether a governor's company could contract with federal departments.
Democrat sounds off
Dean contends local government contracts held by Lee Company would be affected by state law, and he believes the Republican candidate should publicly disclose his company's relationships with all governments before the election.
The former two-term Nashville mayor provided a tax summary to the USA Today Network-Tennessee showing he and his wife had $19.2 million in taxable income from 2013 to 2016, $15 million from capital gains, according to reports. Lee, on the other hand, has declined to disclose his personal financial information, reportedly saying it is proprietary.
Dean says the situation with Lee Company's local government contracts fits with his opponent's unwillingness to let people know about his financial situation.
The state "essentially controls" large portions of local government budgets, including shares of sales taxes and funds for economic development as well as road projects and numerous other funding measures, Dean points out in an interview.
"Obviously, there's nothing wrong or there's no problem until someone takes office," Dean says. "But I do think it would be useful for the voters to know, to understand, what will happen. And they (Lee Company) have significant business with local governments in Tennessee and the state of Tennessee, and how is that going to be addressed. And that is a major conflict issue in my mind."
Not quite done with state work
An Associated Press articled reported Lee isn't contracting with Tennessee anymore, based on a review of government documents, thus solving potential conflict-of-interest questions for Lee, after his company opted not to renew an electrical, HVAC and plumbing agreement this fall.
Lee, however, says in a short interview during a Hartsville campaign event that Lee Company hasn't dropped all of its state contracts.
"That's premature," he says. "Until we know where this election turns out, then at that time we'll make decisions about contracts."
Asked about the AG's opinion and whether Lee Company would be prepared to end state, local and possibly federal contracts, he says, "We'll look at that after the election. One thing's for sure, I want to make certain that we don't have any conflicts of interest going forward."
A campaign spokeswoman did say Lee Company has not been renewing state contracts as they expired. She referred questions about local government contracts to the Lee Company. The company didn't respond to phone calls.
According to a WKRN report, though, a Lee Company spokesperson said the company decided not to renew state contracts "as a standard course of business" and would continue to pursue local government contracts "that fit into our strategic business and growth plans."
Other government services for Lee Company include the purchase of vehicles, which it has done with Metro Nashville, along with statewide contracts for Tennessee, Federal Multiple Award Task Order Contracts and Federal Simplified Acquisition of Base Engineering Requirements contracts.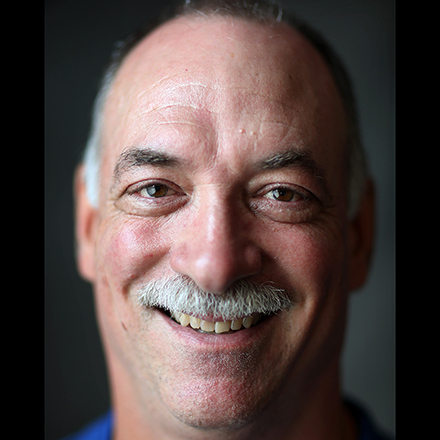 Sam Stockard
Sam Stockard is a Nashville-based reporter with more than 30 years of journalism experience as a writer, editor and columnist covering the state Legislature and Tennessee politics for The Daily Memphian.
---