City of Memphis
Keep your distance: Packing parks during pandemic not permitted
Despite temperate weather, there was a sparse turnout in several Memphis public parks Saturday, thanks, in large part, to restrictions by Mayor Jim Strickland.
Closed since Tuesday, sections of Riverside Drive nearest Downtown's Tom Lee Park, prevented motorists from parking near basketball courts, Beale Street Landing, and other areas of the park that are hotbeds for congregating.
---
---
The same measures were taken at entranceways at other public parks, such as Audubon and Overton Parks, where City of Memphis employees sat in vehicles, manning road block barricades. However, individuals, couples and small family units on foot and bikes were routinely permitted entry.
The action by the mayor was taken after reports of large gatherings at local parks during a stretch of warmer temperatures last week.
And even without the presence of city employees, small numbers of walkers, runners and relaxers turned up to Richard & Annette Bloch Cancer Survivors and Marquette parks.
In Overton Park, Mary Durham walked alongside a close friend. While keeping up a conversation and keeping pace, Durham also made note to keep her distance.
"I normally wouldn't have driven this far to walk with my friend," Durham said, adding that she typically walks near her home in Cooper-Young.
"But I came because of the pandemic. I am enjoying the company."
Editor's Note: The Daily Memphian is making our coronavirus coverage accessible to all readers — no subscription needed. Our journalists continue to work around the clock to provide you with the extensive coverage you need; if you can subscribe, please do. 
Roger Goolsby says walking in the park isn't typical for him. However, now that he's unable to attend his favorite gym, it's the best way he knows to keep active and "keep down the boredom."
"I think (Strickland) did the correct thing," Goolsby said in regard to restrictions set in place to thwart clusters of citizens in parks.
---
---
"This is a highly contagious thing, and I think keeping distance is very good."
At Shelby Farms Park, Emma Love and Coleman Dixon sat on the tailgate of a truck, eating a picnic lunch. Like many other small groups at the park, even while not being active, they felt getting outdoors was imperative during the pandemic.
"It's been such nice weather lately. Shelby Farms is a good place to come without having to be so close to people. We decided to come and enjoy lunch, hang out," Love said.
"It makes sense to limit traffic. It's a good thing right now. I still think people are getting out, but they're doing better to stay away from (contributing to) larger groups."
Strickland noted that while restrictions at parks were necessary, getting outside of your home also would be.
"In fact, many doctors actually recommend people getting out and about," Strickland said.
"This is, for lack of a better word, a stair-step approach. If this does not work in our parks and we still cannot keep people from congregating in our parks, we may have no other choice but to make a closure."
---
---
Love agreed.
"Exercise, in general, is so good for you, especially right now, when you're cooped up at the house. I run to get the exercise, get the Vitamin D," she said.
"If anything, you need to get out, even if it's just a walk around the block. You can get out without being in contact with other people."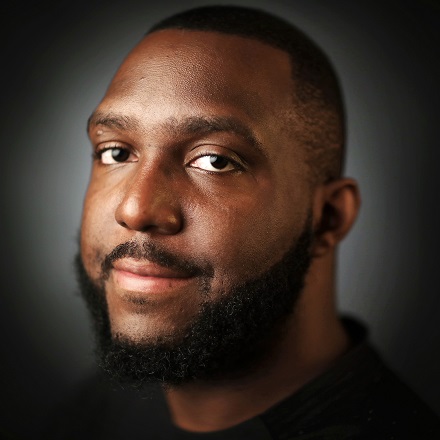 Jared Boyd
Jared Boyd is program manager for WYXR 91.7 FM. 
---