Ford, Fisher on different sides of instant-runoff voting
Most of the 50 citizens at a Hickory Hill town hall meeting Monday, Sept. 17, came to talk and complain about city garbage and trash pick-up. There were so many complaints the host, City Council member Patrice Robinson, began setting up a meeting just to talk about the city's solid waste services, which are in the process of changing.
But on either side of the complaints about that, they got a good look at the campaign for and against instant-runoff voting (IRV), also known as ranked-choice voting.
"How many of you want your vote to ever be moved around or thrown away?" began City Council member and Shelby County commissioner Edmund Ford Jr., a vocal opponent of the method of voting in which voters rank multiple choices in a single race for office.
The IRV system was approved by Memphis voters in a 2008 charter amendment referendum and is slated to make its debut in 2019 Memphis elections – specifically in the seven single-member district City Council races on the ballot.
But Memphis voters will decide in the Nov. 6 elections whether to repeal that charter amendment as well as another charter amendment that would do away with the city's runoff provision in those seven single-member districts.
Both proposals, along with a third to extend city term limits, were put on the Nov. 6 ballot by council votes.
"What I'm about to show you, unless something happens, your vote could possibly be moved," Ford said as he walked through an example with visuals of how a third or fourth place candidate could wind up winning in an election in which no one gets a majority.
IRV would distribute the votes of the candidates with the lowest totals to the second or third preferences on those same ballots. In Ford's example, a candidate in a six-way race who placed third wins the race with instant-runoff voting.
"It's not what you signed up for, ladies and gentlemen," Ford said. "Second and third place people win. Let the winners win. Let the losers lose."
Rev. Earle J. Fisher, who is a proponent of IRV, spoke at the end of the meeting at the Hickory Hill Community Center after Ford had left for North Memphis to make the same presentation to another group.
Fisher took a swipe at Ford for keeping his council seat after his election to the County Commission in August. Ford has 90 days to vacate the council seat. He has said he intends to serve on both bodies for that long, if necessary, to win approval by both bodies of some kind of dedicated and ongoing funding stream for the Memphis Area Transit Authority and road projects in the city.
Fisher called Ford's IRV example a "very unique scenario."
"The chances of that happening are less likely than the chances of somebody being in a city office and a county office at the exact same time and not operating in a conflict of interest," Fisher said.
Ford argued there could be voter manipulation in a second vote count that would take several days to conduct.
"I was in a runoff when I ran against 11 people in 2007," Ford said. "I won by 105 votes. If I had not taken advantage of the runoff, I wouldn't be talking to you today."
Fisher countered that there are already allegations of votes being manipulated.
"No matter what system you have in place, we should have election integrity as part of our staple to make sure everybody's votes are counted," he said.
The charter change was approved in 2008 but hasn't been used because election officials at the time said the touch-screen voting machines still used in elections in Shelby County aren't equipped to accommodate a ballot where voters make ranked choices.
Shortly after she became county elections administrator in 2016, Linda Phillips said she found a way to make the move to IRV by putting the same list of candidates side by side on the touch-screen machines. And by the terms of the charter amendment, she said the system could be used in the 2019 city elections. State election officials, whose legal opinions govern what county election commissions can and cannot do, have said the IRV system does not have state approval to be used.
The seven single-member district council seats are the only offices in Memphis and Shelby County government that require a runoff if no candidate gets a simple majority of the votes cast. That excludes the six super district council seats, all 13 County Commission seats and the offices of Memphis mayor and Shelby County mayor.
A third city charter change on the Nov. 6 ballot would do away with the existing limit of two consecutive terms for city offices also approved in the 2008 elections and allow members to serve three consecutive terms instead.
"How many of y'all remember voting for this?" Ford asked of the IRV charter provision from 2008. Two hands went up in the crowd.
"I would say that's a real slippery slope to try to go down saying people didn't know," Fisher countered later. "And I do think we will be better served trying to implement this, and we do always have the luxury of going back and repealing anything. But I would say if people voted for something almost 10 years ago and it's never been implemented, I'm concerned that that, too, subverts the voice of the voter."
Meanwhile, David McKinney, senior vice president of public policy for the Greater Memphis Chamber, went another direction as he talked about the chamber's evolving position on economic development.
McKinney told the group that the city's economic development pursuit has to change to an equation where business leads and elected leaders follow, which he says is the case in other cities including Nashville.
"Here government leads in economic development," McKinney told the group "We (business) don't get elected. We don't get voted in and out. We are a stabilizing force."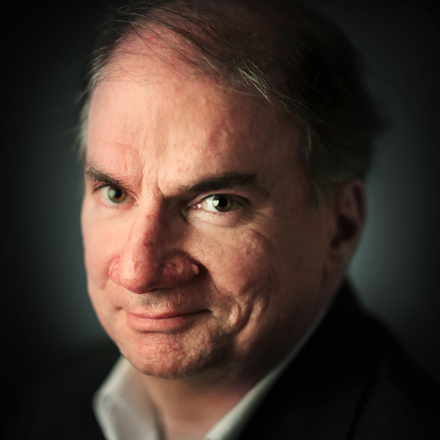 Bill Dries
Bill Dries covers city government and politics. He is a native Memphian and has been a reporter for more than 40 years.
---