Tire redemption program learns rules of the road
The city of Memphis and Shelby County government hope to round up at least 54,000 used tires for recycling Wednesday and Thursday in the third tire redemption drive undertaken by local government in the past seven years.
In those three drives, city and county officials have learned there is so much more to it than locating the abundance of discarded tires at different places in the city and driving them to the designated recycling business.
The first complication is that tire recyclers are paid to take the tires. Those bringing in the tires get paid too.
The tire redemption program will pay $1 for every tire up to 250 a day brought to Liberty Tire Recycling Center, 3000 Elvis Presley Boulevard, the only authorized tire recycler in the city. What amounts to the bounty on the tires and the process that gets the tires recycled is funded by about $50,000 each from city and county government.
And 54,000 tires is what $100,000 will get in terms of recycling. That's about 3,000 fewer tires than the last tire redemption drive in 2013, which brought in 57,000 tires with the same $100,000 in city and county government funding.
City public works director Robert Knecht said the city-county split covers a $45,000 cost to have Liberty Tire dispose of the tires the county takes care in, while the city puts up $50,000 to pay the bounty on the tires from its citizens.
"There's going to be a $5,000 contribution from the county to go toward the payment (to citizens)," Knecht said. "We split it as fairly as we can."
Any tires turned in Wednesday and Thursday, from 8 a.m. to 3 p.m. each day, beyond the funding would not be paid for in terms of paying those who bring them to the center.
The city, through its new Solid Waste Division and earlier as part of public works, would pay to have those tires recycled and still save money on the city's ledger.
Solid Waste division director Al Lamar says that is the case without citizens turning them in.
"Most of the tires we take back to our facility. And periodically we send maybe one or two truckloads of tires to the same recycler," he said. "We take them there weekly. So it's the same process for us but with the redemption program, we're just not allocating resources to recycle the tires."
Memphians can already put four old tires once a week with their curbside trash to be picked up by the city for recycling. But no one gets paid for that.
The tires must be 22 inches in size without the rims.
The effort will turn back any vehicle lining up at Liberty that doesn't have Shelby County license plates and a driver with a Tennessee driver's license. Those manning the effort will also look for indications that those in line may be working for a business having something to do with tires, which is also prohibited.
The first try at recycling in 2012 raised questions about whether tire businesses and residents from outside Shelby County were benefitting from an effort meant for city and county residents and the city and county environment.
"The city will off load them, count them and send them the check once we have confirmed all of the information we need to confirm from them," Knecht said. "We do our best to verify that they are not a permitted or licensed tire deal, tire wholesaler, tire distributor or hauler."
Despite the past loopholes and questions, Knecht said the drive saves the city the expense of locating and then picking up the tires.
"If you were to go out and search for the tires and bring equipment in and people, you are adding a lot more cost," he said. "If you concentrate your resources on those two days, it is much more efficient from the municipal side to manage it and then capture that. It is a cost savings overall."
The tires are a major part of the garbage problem in McKellar Lake. Illegal dumping sites are monitored by city and county agencies with cameras looking for dumping that is more than a car owner trading out a set of tires.
"It's a problem. It's not unique to Memphis," Knecht said. "There's a huge underground market and there's a large market for used tires. We are looking at that in the future because we need to minimize that impact."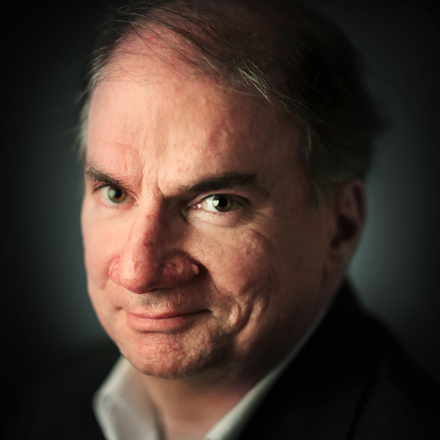 Bill Dries
Bill Dries covers city government and politics. He is a native Memphian and has been a reporter for more than 40 years.
---