Strickland proposes catalyst for development outside Downtown and Midtown
Memphis Mayor Jim Strickland hopes to break the city's development boom out of Downtown and Midtown with a $2 million recurring infrastructure fund aimed at public improvements designed to entice private developers.
Strickland announced the fund, along with a call for developers to come up with plans for eight pieces of city property, in his annual State of the City address Monday evening in Whitehaven.
"I don't simply want to have momentum in Memphis," Strickland said. "I want to accelerate our momentum. I want to take this special time in our history and continue turning the corner into a prosperous future for everyone – a prosperous future that we all know Memphis deserves."
The audience of 150 at the Links of Whitehaven clubhouse was thick with division directors and other city officials.
Some wore T-shirts reading "Memphis Has Momentum," the theme of Strickland's re-election campaign this year.
---
BILL DRIES: Strickland's re-election bid begins with soft opening
---
Exact details of the Memphis Community Catalyst Fund are to come with Strickland's presentation of a budget proposal to the Memphis City Council in April. But Strickland said one cent on a stable city property tax rate of $3.19 would fund it on a recurring basis.
The revenue would be aimed at improvements to streets and other public infrastructure around "anchors" for some of the 15 communities included in the city's Memphis 3.0 plan. The 20-year plan looks at centers of activity in various communities where development of all types could be encouraged.
After the speech, Strickland described the fund as "putting money into the neighborhoods so every neighborhood can feel the prosperity that Midtown and Downtown are getting."
He cited the nearby Whitehaven Plaza shopping center as an example.
The eight pieces of city-owned property to be listed on a city website for private-sector redevelopment proposals are:
The Tillman Cove housing development in Binghampton.
The 9-acre corridor south of Crosstown Concourse that was slated to become the route for Interstate 40 through Overton Park before the federal government abandoned the project in the 1980s.
Outparcels at the site of the old Raleigh Springs Mall.
Parts of the Mid-South Fairgrounds.
The shuttered Melrose High School building in Orange Mound.
City land south of Clayborn Temple to be called the South City Cultural Block.
Land on Powers Road in Raleigh for residential development.
Parts of the Pinch District.
"Developers will have a chance to say what they want to do on these properties," Strickland said. "And we'll move forward with the best uses based on what will best jump-start the neighborhood."
Strickland and his predecessor as mayor, A C Wharton, have struggled to bring the mixed-use development boom to parts of the city beyond Downtown and Midtown.
Strickland touted the role of the city's direct investments and incentives in upgrading 5,000 affordable housing units.
"Developments like the massive South City project at the old Foote Homes may make the headlines," he told the Whitehaven crowd, "but our programs are also impacting apartment complexes in every corner of the city. And as our city grows, this will continue to be more and more important."
Shortly after he was elected mayor in 2015, Strickland predicted Whitehaven would be the next part of the city to blossom with development. That has happened to some degree, but not with a dramatic impact like the Crosstown Concourse redevelopment or plans for the nine-block area of the Pinch District between the Pyramid and St. Jude Children's Research Hospital.
In recent years, Graceland invested $90 million to develop the city's third-largest hotel, the Guest House at Graceland, on Elvis Presley Boulevard,  and another $45 million close behind that to create the Elvis Presley's Memphis entertainment complex nearby. But Graceland's plans for a 6,200-seat arena on its Whitehaven campus are tied up in a court battle.
Strickland has questioned why Graceland needs a bigger draw on its 50 percent share of incremental property tax revenue generated in the tax increment financing district that takes in the Graceland campus. Graceland Holdings managing partner Joel Weinshanker wants a court to decide if the arena plans really violate city and county governments' noncompete clause with the Memphis Grizzlies to run FedExForum. And he has offered to go ahead with plans for a manufacturing and retail piece of the plan in the interim.
Meanwhile, City Councilwoman Patrice Robinson, whose district includes Whitehaven, has said the area is more than Graceland in terms of its future development.
It's been six years since city officials had a ceremonial kickoff for $43 million in streetscape improvements to Elvis Presley Boulevard between Brooks Road and Shelby Drive.
Strickland said Monday that work will start in the spring.
"You've been waiting on this a while," he said. "When we took office, it hadn't gone very far. We dug in, dealt with a bunch of red tape with the state, negotiated deals with property owners, and put the contract out to bid last fall. We've selected a contractor and I'll be back here in a few weeks for the groundbreaking."
Strickland said he is still working on the nuts and bolts of an operating budget proposal for the fiscal year that starts July 1 – his fourth as Memphis mayor. Strickland is not expected to propose an increase in the city property tax rate.
During his remarks, he touted the city's $3.19 tax rate, down from $3.40 when he took office and including an adjustment down in the rate to account for the property reappraisal that happens once every four years.
"Our high combined city-county property tax rate is a big hurdle for our growth," Strickland said. "My job is to deliver an efficient government and balanced budget that makes raising taxes a last resort, and so far, we've succeeded."
Talking to reporters, Strickland said details of his budget proposal to come in April are still taking shape including consideration of some kind of pay raise for city employees.
"It's still a tough budget," he said. "As we've gotten momentum and grown, the state Legislature is phasing out the Hall income tax."
The state tax on dividends and investment income currently means $5 million in revenue for the city annually compared to $14 million before the phase-out over several years began.
The police and fire unions turned in petitions earlier this month to put a restoration of benefits for both groups of city employees cut by the council four years ago to voters in a referendum.
The Shelby County Election Commission expects to finish certifying signatures on those petitions sometime in March, with the item going on the ballot later this year if the petitions have enough signatures from city voters or if the City Council approves putting it on the ballot.
Council chairman Kemp Conrad called the speech "vintage Jim Strickland."
"I think right now we are experiencing great momentum," he said. "I think this is going to be best decade the city has ever had in the next 10 years."
Councilman Martavius Jones will chair the council's budget committee for the spring budget season.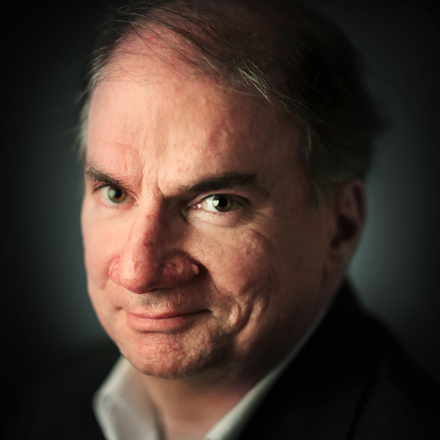 Bill Dries
Bill Dries covers city government and politics. He is a native Memphian and has been a reporter for more than 40 years.
---