Whitehaven, Elvis Presley Boulevard top 'paving season'
The six-year delay in a $43 million overhaul of the Elvis Presley Boulevard streetscape was formally launched Thursday in almost the same spot where it was launched in 2012 – the parking lot of the visitors center at Elvis Presley and Brooks Road.
"We don't call it spring, we call it paving season," Memphis Mayor Jim Strickland told those gathered for the ceremony – referring to an uptick in paving projects this spring and summer across the city.
The Elvis Presley Boulevard project encompasses more than new pavement from Brooks Road to Shelby Drive. It includes new LED street lighting, bike lanes and a consistency the state highway doesn't currently have in its patchwork of sidewalks here and not there, overgrown lots with no curbs or gutters in some places and aging infrastructure.
"This is going to be one of the few projects that has full LED lights," said city public works director Robert Knecht. "We started with MLGW (Memphis Light, Gas and Water Division) early on in making this one of the initial streets that we're going to move forward with. We did some in Cordova but this is a big project."
The improvements were to begin in 2012 during the administration of Mayor A C Wharton.
Strickland said he didn't know what the delay was prior to his taking office as mayor in 2016. Strickland served on the City Council prior to that and was among those who voted for $16 million in city funding, combined with $27 million in state funding, for the project.
"I do know that from 2016 to now the biggest delay was the requirement for land acquisition – land that had to be purchased up and down Elvis Presley Boulevard on both sides," Strickland said Thursday. "We believe the federal and state requirements changed a little bit so that slowed us down even more. But it was land acquisition that took the longest."
Knecht said the city's budget for the project remains what it was in 2012.
The corridor includes the most traveled stretch of road in the city taken by tourists as well as a major thoroughfare for those who live in the homes behind the commercial corridor on both sides of the boulevard.
---
Tom Bailey: Planning board rejects proposed expansion of Whitehaven waste facility
---
"We are really excited for the economic development not just for Elvis Presley Enterprises, moreso for the Whitehaven area," said City Council member Patrice Robinson, who, like her predecessor in the District 3 council seat, Harold Collins, continued to push for follow-through on the project.
Robinson said a more consistent and upgraded streetscape should help with economic development beyond Graceland's recent expansion.
"It becomes a more welcoming place and we look like we are professional here," she said. "One day we'll have a new sit-down restaurant. We'll have a Starbucks. We want even just a Chick-fil-A. We are welcoming people. When we get the street done I believe the developers will see we mean business."
Just west of the visitors center, the old Hernando's Hideaway nightclub has recently been refurbished by its new owners, Americana performer and producer Dale Watson and his business partner Patrick Trovato.
---
Elle Perry: Country singer Dale Watson wants to bring music back to Hernando's Hideaway
---
The first segment of the boulevard slated for improvements and a rerouting of traffic down to two lanes in each direction is between Winchester Road and Commercial Parkway. The work begins April 27 and will last into September 2020 before moving farther south and taking in the stretch of road that runs by Graceland – between Winchester and Craft Road – after Elvis Week is out of the way.
Unlike 2012, no Elvis Presley Enterprises officials attended Thursday's ceremony.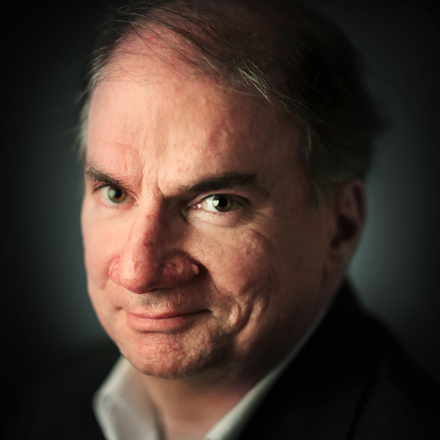 Bill Dries
Bill Dries covers city government and politics. He is a native Memphian and has been a reporter for more than 40 years.
---