Herenton says 'gloves are off' in his 2019 candidacy
After nearly six months of silence since former Memphis mayor Willie Herenton announced he would run for mayor again in 2019, his aspirations came to life Wednesday as early voting began in the Nov. 6 general election.
"I want all of you to know this is not fake news. The Russians are not involved," Herenton began as he and his attorney, Robert Spence, outlined a conspiracy theory that the city term limits referendum before voters right now is a plot to keep him from running again.
City Council attorney Allan Wade admitted wording in the referendum would preclude Herenton from seeking the office again and was a "drafting error" on his part, but Herenton said it was a conspiracy against him by "high-level officials in the Memphis city government and individuals involved in the Shelby County Election Commission."
Herenton's press conference Wednesday followed private conversations Tuesday evening between Spence and Wade, in which Wade conceded that verbiage in the referendum essentially bars Herenton and several former City Council members from running for city office if the term limits referendum is approved.
"The wording of the referendum did not match exactly the language of the ordinance," Wade said.
The referendum is worded like this: Shall the Charter of the City of Memphis, Tennessee be amended to provide no person shall be eligible to hold or to be elected to the office of Mayor or Memphis City Council if any such person has served at any time more than three (3) consecutive four-year terms, except that service by persons elected or appointed to fill an unexpired four-year term shall not be counted as full four-year term?
The phrase "at any time" precludes Herenton from running since he served as Memphis mayor for five consecutive terms ending in 2009. It should have stipulated "after Dec. 31, 2011" instead of "at any time." The referendum also does not tell voters that the current term limits for mayor and council members is two consecutive four-year terms.  
At week's end, council chairman Berlin Boyd said he had talked with Herenton after the press conference and they had reached an understanding if not an agreement on motives.
"Although the language with the date was omitted from the cover sheet of the ordinance when transmitted to the Shelby County Election Commission, the subsequent pages of the transmission included the language clarifying that the ordinance would apply to officeholders in service from 2012 onward," Boyd said. "There is no hidden conspiracy. I am assured that he understands that now, and he accepted such by the close of our conversation."
Wade has said Herenton could go to court if voters approve the referendum extending term limits from two to three consecutive four-year terms and be exempted from the faulty wording. Wade said he would argue it was never the council's intent to block Herenton from running.
In his Wednesday press conference, Herenton never mentioned current mayor Jim Strickland by name in his prepared remarks, then summoned the political metaphor that has defined Herenton's political history as the city's longest-serving mayor at 17 years – boxing.
"Let me just kind of deviate just a little bit. That's the nice side of me," he began. "Let me get to the real raw side."
"I had a number of people try to get me to say something about the mayor," Herenton said, referring to Strickland. "I've just simply said I will be a candidate. I've not said anything positive or anything negative about the mayor. When we get into a competitive campaign he can give his platform and I can give mine. But witnessing this unethical, devious and wicked behavior on the part of the Strickland administration in cooperation with somebody in that Election Commission, the gloves are off."
And that didn't just apply to potential political rivals.
"Some of you all are new," he said to reporters as he began to take questions. "Don't ask me anything stupid or ask me anything left handed."
Strickland said later that the administration had nothing to do with the ballot question and that he welcomed anyone who wanted to run in 2019. Strickland is expected to seek a second term although he has not formally announced his candidacy.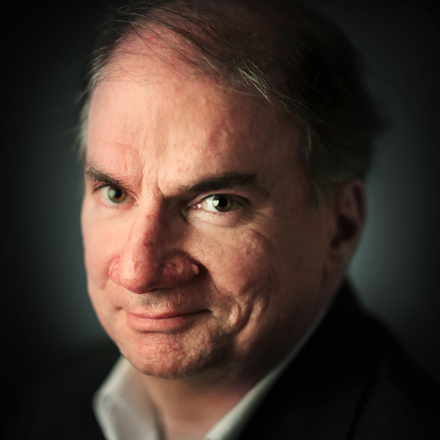 Bill Dries
Bill Dries covers city government and politics. He is a native Memphian and has been a reporter for more than 40 years.
---