Strickland says city economic development reform plan circulating
Memphis Mayor Jim Strickland's administration has a proposal for changing the city's approach to economic development that is making the rounds with other organizations involved in attracting businesses.
"There should be some changes," Strickland said at a taping of the WKNO/Channel 10 program "Behind The Headlines" Tuesday, Oct. 23. The show airs on Friday.
"We've come up with a plan we are proposing to the (Greater Memphis) Chamber, to the county, county mayor, County Commission, City Council, behind the scenes because what I'd like to do is build consensus before we come out with something so that it's a joint announcement," he said. "We are open to compromise. There ought to be changes."
Earlier this year, Strickland said the city would have a plan for a better approach to economic development by the end of October.
Public discussions about changing the approach to business recruitment began in March during a joint City Council-County Commission meeting. Members of both elected bodies expressed concerns about the role played by EDGE – the city-county Economic Development Growth Engine that awards tax incentives for businesses relocating to or expanding in Shelby County.
Greater Memphis Chamber board chairman Richard Smith said local economic development efforts need a more aggressive approach by someone who acts as a salesman for the city and county.
At his organization's founding in 2011, EDGE president Reid Dulberger said the Chamber and EDGE worked out their separate roles – the Chamber would take the lead in selling the city to businesses and site consultants in particular.
Strickland said Tuesday the existing approach has worked to some degree.
"I think that's kind of been lost in the discussion. Fifteen thousand more people are working now than just two and a half years ago ­– $13 billion dollars of development going on," Strickland said. "Momentum is on our side. I think we have to recognize we've done some really good things. I'm proud of what we've done, but I'm also open to improving things."
Smith's early draft of suggested changes included taking minority business contracting and subcontracting goals out of the requirements for tax abatements EDGE awards. That idea hasn't surfaced since drawing vocal opposition from elected leaders. There have also been suggestions of more secrecy to protect the names of companies considering a move to Memphis.
Both the city and county now have ad hoc committees studying potential changes. One option being talked about by the city is withdrawing from EDGE to form its own Memphis Industrial Development Board.
The panel also recently discussed having the city and/or county subsidize EDGE so EDGE can drop its application fees. Some members of the group say fees are a complaint they hear often from site consultants.
---
"As the mayor I'm the one who is held accountable by the public. It's not EDGE. It's not the Chamber. It's the mayor's position. In this whole process I think you will see our administration getting more into it."
Jim Strickland, Memphis mayor
---
---
"I've been involved for 2 1/2 years," Strickland countered. "I've had one company mention the fees and that was in the last two months. I don't think that's an issue. And if you do away with them, that's how EDGE funds their operations. Then the taxpayers would have to fund those operations."
The city plan might include a greater or more direct role by the city administration.
"As the mayor I'm the one who is held accountable by the public," Strickland said. "It's not EDGE. It's not the Chamber. It's the mayor's position. In this whole process I think you will see our administration getting more into it."
That will also likely include making workforce development more integral to the process.
"The thing that I'm going to focus on is the broader picture," Strickland said. "Workforce development is the No. 1 issue in America in economic development. That can't be lost."
Strickland is also resurrecting an earlier idea he had for a new position in his administration that would focus exclusively on infrastructure needs for economic development. He has described it as a centralized position that could get answers quickly to questions and requests from site consultants and business leaders.
Strickland also said he doesn't think the selection of the new Chamber president and CEO should involve public input, as was suggested by Shelby County Mayor Lee Harris earlier this month.
The Chamber's Smith, in his response to Harris' suggestion, said the Chamber would entertain ideas but as an organization funded by and for its members in the business community, it would not open the process up to the public.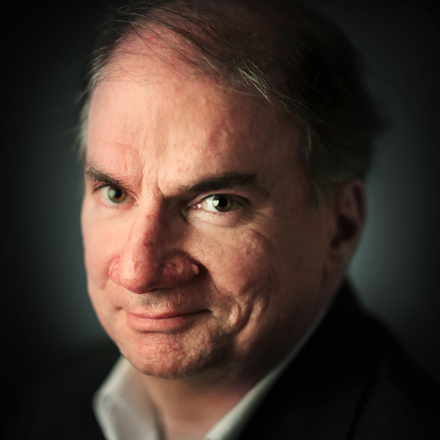 Bill Dries
Bill Dries covers city government and politics. He is a native Memphian and has been a reporter for more than 40 years.
---