Tremaine Wilbourn's life story revealed in sentencing hearing
Tremaine Wilbourn was born to a teen mother who, by the time he was a toddler, was on drugs and allegedly a prostitute.
When he was 7 years old, his mother abandoned him at LeBonheur Children's Hospital, where he had been taken after he injured his arm during a fall from the window of a two-story building.
Five years later, his half-brother's grandmother took custody of him because she was already raising his six siblings.
"I love that baby and I didn't want to break up the family," testified 68-year-old Sandra Robinson, who has known Wilbourn since he was 6 months old and told the court she got custody of him from the state when he was 12.
Wilbourn, 32, convicted Sunday of killing Memphis police officer Sean Bolton in 2015, had his biography presented at the sentencing phase of his capital murder trial Monday. His attorneys presented the mitigating evidence about his life to try to convince the jury to spare him from the death penalty.
'Understanding Tremaine Wilbourn'
During the afternoon session of the hearing, Laurie Hall, a mitigation specialist and one of the attorneys representing Wilbourn, went through a PowerPoint presentation called "Understanding Tremaine Wilbourn" that detailed his life and the life of his mother.
The details showed that his mother, Andrea Martin, who currently is living in Louisana in a halfway house, gave birth to him when she was 18. Even though he never really knew his father, he took his father's last name of Wilbourn.
Hall said Wilbourn's mother was homeless at one point when Wilbourn was growing up and then was arrested multiple times for drugs and prostitution.
When Wilbourn was 10, he was arrested for disorderly conduct and sent to juvenile court, but the charges were dismissed. He attended Carver High School until he dropped out in the 11th grade, and he is the father of three children.
Hall also told the jury that when Wilbourn was 19 years old, he and his uncle robbed a bank in Covington.
He served 10 years, and when he got out of prison in 2014, he had a hard time adjusting to the outside world. In July 2015, after going to get mental health treatment, Wilbourn was diagnosed with post-traumatic stress disorder and depression with psychotic features. She said he also had a problem with authority figures, telling doctors, "I can't stand them."
On cross-examination, prosecutor Leslie Byrd asked Hall about the multiple disciplinary write-ups Wilbourn had in prison for disorderly conduct and being disrespectful. When he was released in 2014, he went to a halfway house but was kicked out after flashing gang signs.
Byrd asked Hall about Wilbourn's Facebook page, where he posted a picture of an officer being beaten and a post that read: "Police try to snatch me up. They gone need bakc (sic) up! Actin strange around me gone get up clapped up!"
His younger half-sister, Tereitha Martin, painted a different picture, telling the court Wilbourn helped her with her two children, taking her son to get a haircut and helping with chores when he moved in with her after being released from prison.
When asked if he showed remorse for killing Bolton, she said, "In so many words, yes."
Wilbourn speaks to the judge
Before court recessed for lunch, Wilbourn was upset that one of the experts in his case was not allowed to testify, and he wanted the jury to proceed with sentencing him without his attorneys presenting their evidence.
"I want to forgo the mitigation because I don't feel like I've been getting a fair trial," Wilbourn told Judge Lee Coffee when Coffee allowed Wilbourn to air his frustrations without the jury being in the courtroom. "We just need to forgo mitigation so I can be sentenced."
Wilbourn was upset because earlier Coffee had rejected Dr. Erlanger Turner, a Texas clinical psychologist, from testifying about race-related trauma, a condition Turner said he believed Wilbourn suffered after hearing about police shootings of African-Americans, including the fatal shooting of 19-year-old Darrius Stewart, who was shot by MPD officer Connor Schilling the month before Wilbourn shot and killed Bolton.
When Coffee asked Turner, who also teaches psychology at the University of Houston, if race-related trauma was recognized by the scientific community as a psychological diagnosis, Turner said it was not.
Coffee, after citing case line, went on to tell Turner race-related trauma might apply to cases involving police shootings, but it did not apply to this case because Bolton never pulled his gun from his holster the night Wilbourn shot and killed him on Aug. 1, 2015, in Parkway Village.
Turner said he did not know this information prior to coming to court. The judge then ruled his testimony inadmissible.
This upset Wilbourn, who told the judge he did not know his attorneys did not provide the psychologist with all the reports in the case.
Coffee then told Wilbourn it was up to him to decide if he wanted the jury to deliberate without hearing evidence from his attorneys. Wilbourn talked it over with his attorneys and decided to let them continue to present their evidence to help him.
Life or Death
The sentencing hearing will continue at 9 a.m. Tuesday as the state and defense attorneys present their closing arguments.
The jury will then deliberate on whether Wilbourn will get life in prison with the possibility of parole, life in prison without the possibility of parole, or the death penalty.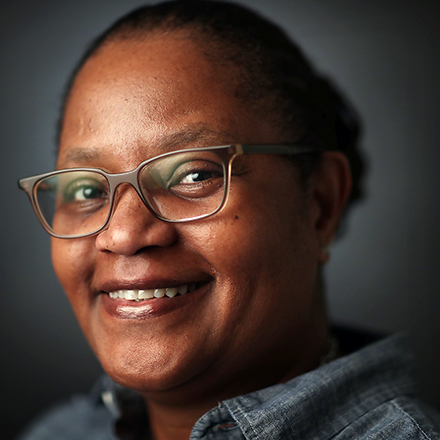 Yolanda Jones
Yolanda Jones covers criminal justice issues and general assignment news for The Daily Memphian. She previously was a reporter at The Commercial Appeal.
---