Criminal Justice
MPD says it cannot disclose information about employee with coronavirus
Editor's note: Due to the serious public health implications associated with COVID-19, The Daily Memphian is making our coronavirus coverage accessible to all readers — no subscription needed.
A Memphis Police Department employee tested positive for COVID-19, but it's unclear whether that person is an officer or a civilian because a police spokesperson said MPD could not legally disclose the information.
Memphis Mayor Jim Strickland announced the information during a March 20 early morning press conference at which he provided an update on declaring a civil emergency in the city.
Strickland said the MPD employee was one of 10 people confirmed by the Shelby County Health Department to have tested positive for coronavirus.
Lt. Karen Rudolph, a spokeswoman for MPD, said in an email she could not disclose any information about the employee, including what division the person worked in, the age or the gender.
"Legally, we cannot discuss the health of our employees; it is protected information," she said. "For any questions regarding testing or number of cases, please contact the Shelby County Health Department. The City of Memphis has protocols in place for employees to take precautionary measures to help reduce the spread of COVID-19."
Rudolph sent a copy to a link for the city's newly drafted temporary leave and travel policy for COVID-19.
According to the policy: "Any employee or contractor traveling to or through a high-risk location since March 5, 2020, will be required to remain out of the workplace for 14 days from the day the individual returned to Memphis from travel regardless of displayed symptoms.
"High-risk locations are those locations with a high number of COVID-19 cases, which includes: all international locations, a cruise to any location, the States of Washington, Florida, California, the region of New York City, City of New Orleans, and any other area which is identified by the CDC as a high-risk location. Procedure Travel to any high-risk location requires notification before or after travel to your Division Director."
---
---
Last week, Rudolph said officers were following Centers for Disease Control and Prevention guidelines for law enforcement.
"Officers are being reminded of the proper health care guidelines that have been shared by the CDC," she said.
Rudolph added the department also has changed its procedures for misdemeanor arrests.
"Also, if an officer comes in contact with someone who claims to have the coronavirus, they are instructed to contact a supervisor so notification can be made. Officers will handle this situation the same way as they would if they came in contact with someone who has tuberculosis, HIV, etc.," she said. "Additionally, officers can use discretion when handling a misdemeanor incident and it is preferred that officers issue a misdemeanor citation in lieu of a physical arrest when able. However, every situation will be handled independently."
Mike Williams, president of the Memphis Police Association union, said Friday he could not discuss the matter.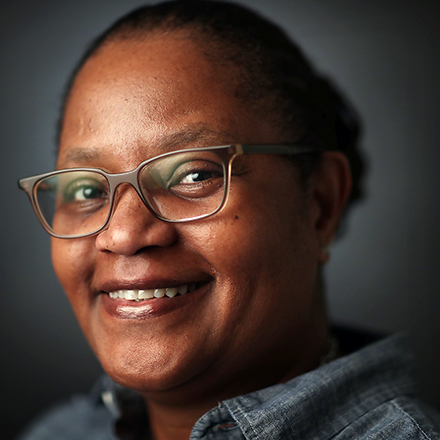 Yolanda Jones
Yolanda Jones covers criminal justice issues and general assignment news for The Daily Memphian. She previously was a reporter at The Commercial Appeal.
---