Criminal Justice
Positive COVID-19 test of TBI employee contributes to delays in processing firearm applications
Editor's note: Due to the serious public health implications associated with COVID-19, The Daily Memphian is making our coronavirus coverage accessible to all readers — no subscription needed.
A variety of factors, including a Tennessee Bureau of Investigation employee testing positive for COVID-19, have delayed processing a surge in gun-permit applications.
TBI spokesman Josh DeVine said Friday, March 20, the agency is working to address the delays, also caused in part by the unprecedented demand. 
In a one-week period, March 12-16, the agency processed 14,657 transactions. That number is about double the 7,901 during the same five-day period last month, Feb. 13-17. 
---
---
"As a result of the COVID-19 pandemic, we've seen a sharp increase in requests for firearms background checks in Tennessee and, regrettably, we experienced a few delays in the system this week," DeVine said by email, repeating what the agency told the public in a tweet.
He said the increase in background checks is not happening just in Tennessee but nationally.
DeVine said the Tennessee Instant Check System (TICS) does the background checks anytime firearms are sold or transferred in the state. Technical issues with that system caused one of the delays.
"On Thursday (March 19), TICS experienced an uncharacteristic delay in processing transactions as a result of three things – a sharp increase in background check requests in the midst of the coronavirus pandemic, limited staff access to TBI facilities as a result of an employee's positive diagnosis and an approximately one-hour, unplanned outage in the technical connection needed to process the background checks," DeVine said.
DeVine said learning that a TBI employee working at the Nashville headquarters had tested positive complicated matters because after officials learned of the diagnosis, they had to take immediate precautions that included additional cleaning measures and notifying all employees who had contact with the affected employee.
DeVine said the employee self-reported and is recovering at home.
He added that he knows customers and dealers expect the background checks and appeals quickly, but said: "However, some circumstances impacting this week's TICS response times were outside of the Bureau's control."
Moving forward, DeVine said the agency is adjusting employee work schedules in hopes of dealing with the backlog and improving wait times.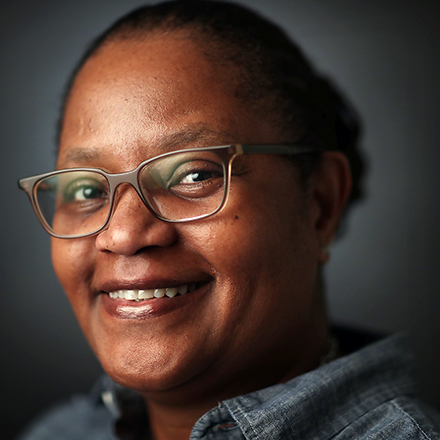 Yolanda Jones
Yolanda Jones covers criminal justice issues and general assignment news for The Daily Memphian. She previously was a reporter at The Commercial Appeal.
---