Criminal Court Clerk Heidi Kuhn explores expungement court docket
Shelby County Criminal Court Clerk Heidi Kuhn wants to establish an expungement docket in Criminal Court to accelerate the process of wiping clean the records of nonviolent criminal offenders who have stayed out of trouble for five years.
"What we want to do is offer people an opportunity for a second chance," Kuhn said on the WKNO-TV program "Behind The Headlines."
"Many don't know they are eligible," she said. "They apply for jobs or they apply for loans or they apply for school and are unable to get in or receive that loan or receive that job because they do have a record."
Kuhn said several judges have expressed interest in such a docket, which would not be a specialty court limited to specific cases. The docket would start the process of applying for expungements and from there determining who is eligible.
"This would just be one or two days during the week in the afternoon from maybe like 2 to 4 to open it up and everybody would already be there," said Kuhn, who took office Sept. 1. "If they are (eligible), we can work on having them filling out their paperwork."
Those applying for expungements pay a fee of $180 that goes to pay the cost of an investigation by the District Attorney General's office to determine if the person should be granted such treatment.
The fee itself has been an issue in the local discussion about criminal justice system reform. State Sen. Raumesh Akbari of Memphis sponsored legislation as a House member that reduced the fee, which was once $450.
Memphis Mayor Jim Strickland and the criminal justice reform group Just City have each gathered private donations for funds to pay the expungement fees of others.
The Shelby County Criminal Court Clerk's office processed 600 expungements in 2018, according to Kuhn. That compares to about that many since Kuhn took office four months ago. It also compares to 23,000 in Knox County, Tennessee, in the year and a half the county has had an expungement court docket.
In her first four months of office, Kuhn's focus has been making sense of financial records for court fees and fines and the flow of revenue from the clerk's office to other parts of the criminal justice system.
Kuhn has called for a forensic audit of the office's administration under previous clerk Richard DeSaussure. Kuhn challenged and upset DeSaussure for the clerk's position in the August 2018 county general elections.
The audit, by the firm Watkins Uiberall, is expected to take a month or two after all of the data to be found is entered by Kuhn and her staff.
Kuhn says she and her staff found checks in drawers and in files dropped between desks and walls in the office.
"It was a little concerning," she said. "And then coupled with the fact that the budget was incorrect, that led me to believe something needed to happen and I want to make sure we are walking into an office that is clear."
In some cases the checks weren't deposited, she said. In other cases, they were. And in still other cases it's hard to tell definitively what happened.
The checks had been put into some kind of general office account in many cases, Kuhn said of her preliminary examination of the process. But there appears to have been little movement of the funds from that account in about a two-year period.
The two-year period is how long the county has had the Odyssey computer system for tracking and directing the flow of revenue.
Kuhn also said state government wasn't being billed for funding different parts of the criminal justice system by way of reimbursement. The clerk's office does the billing and then distributes the money to the different parts of the system.
"The courts are paid by the state," she said. "When you are not billing cases, the state is looking and saying, 'Well you really don't need the 10 criminal court judges. Maybe you don't have as many cases as you said you had.'"
DeSaussure told The Daily Memphian last month that the Odyssey system never worked correctly.
"I chose to sit on the money owed to the agencies until Odyssey could be fixed, and we could properly account for the money we were sending the agencies," DeSaussure said. "The money was in the bank, but I chose to sit on it because the Odyssey system could not show which defendant's account the money came from."
Kuhn said the system has been repaired and is now being used by her office.
"The issue here was that we didn't have any information to audit," she said. "We didn't have that unified system that you can audit."
"All of the checks that may have been deposited, the money that he referenced as sitting on – those checks were deposited," Kuhn added. "However there is no information as to where those checks went."
She said the decision means the General Sessions Court was owed $800,000 until she wrote the check for them and that other court and law enforcement agencies hadn't been paid for a year-and-a-half to two years.
While DeSaussure kept Excel spread sheets of the cash, Kuhn said the spread sheets make it difficult to determine where the money went.
"It's not that all of them weren't put into a system. What they weren't put into was Odyssey," she said. "They were put into an Excel spread sheet which is unsecure – or a handwritten log which is unsecure."
"Behind The Headlines," hosted by Eric Barnes, president and executive editor of The Daily Memphian, airs at 7 p.m. Friday and again at 8:30 a.m. Sunday on WKNO.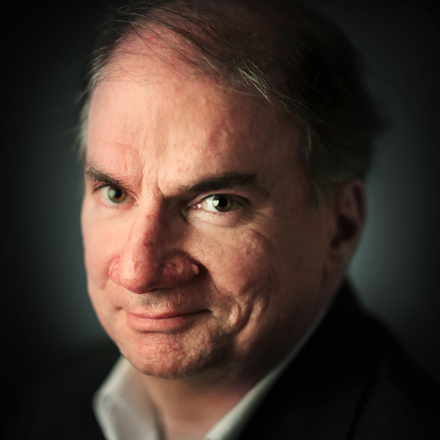 Bill Dries
Bill Dries covers city government and politics. He is a native Memphian and has been a reporter for more than 40 years.
---