Memphis school of music exploring all options despite online challenges
When a student decides to attend the University of Memphis' Rudi E. Scheidt School of Music, the commitment is two-fold.
On one side is a musician hoping to turn his or her talents into a career, and on the other is a department committed to assuring those talents do not go to waste.
---
---
The sight of empty grand piano rooms during a pandemic is the visual equivalent of a waste.
"With the building shut down, none of the piano majors had instruments," said Kevin Sanders, director of the music school. "We had to ask ourselves, 'Well, what do we do now?'"
Somehow, they vowed to honor their commitment.
"The school of music, we contacted one of the music stores in town, Circle Music, and we rented (15) pianos," Sanders said. "The piano store delivered all of those pianos to their houses and their apartments. Then – we have a full-time staff member who tunes and maintains all of the pianos – that person went to all of their homes and tuned all of the pianos just so they could continue to practice."
A Facebook post of the instrument deliveries soon went viral after that, and Memphis became the model for other music schools. In fact, Sanders said he received several phone calls from other universities as a result of the post.
The moment was a meaningful public step, but only a start for a department that faces a plethora of challenges moving forward. The school of music is not the same without togetherness and non-digital interaction.
"To do what we have to do, it requires a community," said Albert Nguyen, the university's director of bands. "It just does."
A wave of challenges
The hope is that by the fall music students will be allowed to gather again. University of Memphis president M. David Rudd is optimistic that will be the case.
But will everything return exactly to the way it was before? Perhaps that's the most important question for the music department.
Will the Mighty Sound of the South marching band, with more than 100 participants, be allowed to practice together? Will large instrument ensembles be allowed to play together? Will there be concerts with an audience? Will some classes remain online? Will students and instructors meet one-on-one for hands-on learning?
Those are all questions that don't have answers at the moment. And even if students do return to campus in full, how many will have anxiety about learning in large groups?
That's why it's probably smart for the department to prepare for the worst and hope for the best. The challenges extend far beyond a set of pianos that are impossible to take home.
One of the biggest hurdles in the way of effective teaching is the impracticality and suitability of online learning.
While this type of study can be useful for a variety of topics, advanced music is not one of them.
Software such as Zoom and FaceTime, which allow for face-to-face learning over the computer, have volume limits that pose problems for listening to music. Even if those limits are increased, the quality of the audio is typically unsatisfactory unless a worthy microphone is used.
"We are working with students to provide a sound that is in the top 10th of a percentile in terms of purity and clarity," said Michael Shults, a saxophone professor. "That decimal difference a lot of times is not noticeable over video chat. We can rely on years and years of experience to try to infer what is happening over video, but a lot of times you're just making an educated guess."
It's up to the department to determine if asking a student to buy a microphone is appropriate, or if it's an item the school should provide. It's an even more difficult ask in the middle of a semester, when students are on a budget.
In addition, any sort of delay in face-to-face online learning makes it impossible for an instructor and student to play simultaneously — a common practice.
"That's definitely a major part of my teaching that ends up getting lost digitally," Shults said.
Memphis also provides practice rooms on campus where students always have a place to play. But with campus closed, those are not in use.
That means several students have limited practice times because they don't live in sound-proof housing and would likely be a disturbance to neighbors.
Some housing situations also require living with extended family or with other students, which can be distracting and time-consuming.
These are all circumstances instructors are now taking into consideration.  
"I had a student who sent me an email that said he didn't get his work done this week because his grandmother passed away," Shults said. "And, it wasn't just that he was mourning his grandmother's death, but because he had to watch his younger brother while his parents handled funeral arrangements. Right there was an example of a situation a student might face at home that he wouldn't face if he were on campus."
The answers
Finding solutions to these challenges requires patience and out-of-the-box thinking.
The department has already met multiple times to devise a plan that will provide music students the best possible education under difficult circumstances. It begins with figuring out the best way to teach online, if that is still a requirement.
"Consider the budget that a music department gets," Sanders said. "Oftentimes so much of that goes towards on-the-ground programming like concerts, operas and outreach concerts in the community. If none of that is an option, then I think to be responsible you have to re-appropriate those budgets to learning in this new environment.
"… A number of things that have been discussed include new microphones and headphones for online learning."  
As for concerts, ensembles and band events, Nguyen believes there could be an opportunity to save those experiences by splitting large groups into smaller units that would be allowed to meet and continue playing.
He is also considering asking other arts departments to collaborate on projects that would provide students with the meaningful community feeling that they would otherwise miss.
"As long as they can see each other and hear each other, they will be able to play together," Nguyen said.
"We are very concerned about our students and their welfare, but also how they feel about what they are getting from us as educators," he added. "That's why even if we are not allowed to have a full group, band still has to go. The band has to play. The orchestra has to play. It might look different."
One-on-one teaching will likely be forced to evolve too. One option the department is considering is the installation of plastic shields used by cashiers at grocery stores for protection during face-to-face lessons.
But without knowing exactly what campus will look like in the fall, it's hard to make final decisions in late April. The goal, however, is to match the gutting nature of the virus' impact on education with equal resourcefulness.
Pushing forward
Progress remains especially critical for Memphis' music school right now. Ground broke in October 2017 on the university's new 40,000-square-foot, $40 million Rudi E. Scheidt Music Center.
It is expected to be completed by the summer of 2021.
But with a state-of-the-art facility also comes higher expectations. In recent years, the university has worked hard to boost recruiting efforts and lure some the best possible musicians to campus.
Editor's Note: The Daily Memphian is making our coronavirus coverage accessible to all readers — no subscription needed. Our journalists continue to work around the clock to provide you with the extensive coverage you need; if you can subscribe, please do. 
The deadline to accept or deny scholarship opportunities is May 1, according to the North American Schools of Music.
As the deadline approaches, there is more uncertainty than usual as to how enrollment will look. Last semester, Memphis' school of music had an enrollment of around 440 students.
"No matter what the fall looks like, there is no doubt in my mind that we will be able to navigate the troubled waters, whatever they look like," Sanders said.
Generally speaking, enrollment at all universities is expected to be impacted by the coronavirus. Many students are debating whether or not they should hold off their education until the learning environment and college experience has returned to normal.
"I think the biggest source of anxiety is not knowing which direction we are going to go," Sanders added. "Are we going to be completely online again? Are we going to be on campus with social distancing? We just don't know yet. As a parent, I would imagine that's where a lot of the hesitation might come from."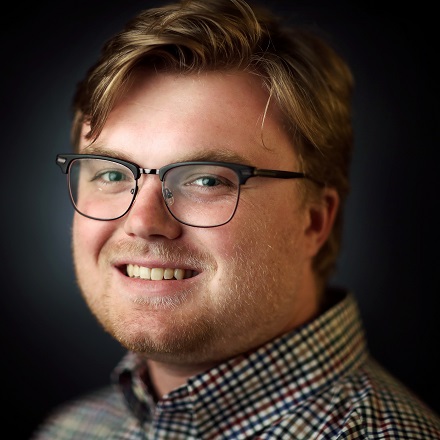 Drew Hill
Drew Hill covers Memphis Tigers basketball and is an AP Top 25 voter. He's worked throughout the South writing about college athletics before landing in Memphis.
---