U of M, SCS partnership unaffected by Hopson's resignation
As Shelby County Schools Superintendent Dorsey Hopson prepares to make his exit at year's end, another urban education leader will take the reins of a new partnership between Memphis' public school district and its public university.
Hopson, the SCS lawyer turned superintendent since 2013, announced Nov. 20 he planned to resign at the end of the year to take a newly created national role at global health insurance company Cigna.
---
OMER YUSUF: Hopson resigns from SCS for new role with Cigna
---
Hopson's departure comes at a time when Kandi Hill-Clarke, the new dean of the University of Memphis' College of Education, is ramping up a partnership to address the district's shortage of qualified teachers.  
But with The River City Partnership's inaugural director, Erica Hernandez-Scott, coming on board in January, Hill-Clarke isn't worried about losing momentum.  
"One of the wonderful things Superintendent Hopson has done throughout our partnership with the district is fully integrate this work across his staff," Hill-Clarke said. "Although he is superintendent and leader of that district, we have been in multiple meetings and conversations with many of his chiefs."
Contextually addressing the teacher shortage
In meeting with university and city leadership upon her arrival in January 2017, Hill-Clarke was tasked with building "strong, healthy, mutually beneficial, collaborative partnerships" with area school districts.  
"I was up for that task and immediately got up the road, meeting with superintendents and district partners," she said.
One of the first people Hill-Clarke met was Sharon Griffin, who was then chief of schools for Shelby County Schools. Griffin is now the Tennessee Department of Education's new assistant commissioner of school turnaround and superintendent of the state-run Achievement School District, which provides intervention for schools in the bottom 5 percent of academic achievement.
Hill-Clarke asked Griffin two questions: "What are your most significant challenges as SCS chief of schools? And how do you see the College of Education working with you to address those challenges?"
"As a result of that conversation, we began to brainstorm collaboratively in our roles around what we could do to better prepare teacher candidates for urban settings," Hill-Clarke said.
University faculty, in partnership with classroom teachers, central administrative officers and principals, came together to figure out what such a program would look like.
"Through those conversations we came up with The River City Partnership, and that partnership has expanded and is inclusive of not only Shelby County Schools but the Achievement School District," Hill-Clarke said.
The River City Partnership is working to strengthen the teacher pipeline by introducing high school students to possible careers in education, preparing teachers at both the undergraduate and graduate level, and implementing retention strategies for new and existing teachers.
The program enables the College of Education to be contextually responsive to addressing the teacher shortage at SCS and the Achievement School District.  
"To put it simply, our primary goal is to prepare socially just, equity-minded, culturally competent teachers for both primary school districts," Hill-Clarke said. 
Recruiting an urban education expert
The River City Partnership has found its inaugural director in Hernandez-Scott.
Originally from Kansas City, Missouri, Hernandez-Scott is self-described as first being an urban student, then an urban teacher and now an urban-teacher educator.
"I had the experience of knowing what it's like to be from the community, teach in the community and go back and prepare teachers in that community," she said.
---
"Right now, there are teachers in SCS and the Achievement School District that are doing amazing things with children. They know their families. They know what their interests are. They are engaged. And we want to increase the number of people who can do that."

 

– Erica Hernandez-Scott
River City Partnership director
---
For about eight years, Hernandez-Scott was an urban-teacher educator at the Institute for Urban Education within the School of Education at University of Missouri-Kansas City.
She worked to close the gap between school districts and higher education teacher programs.  
"I loved that work, (so) when I found out there was an opportunity to do similar transformative, fulfilling work in Memphis, I filled out the application as quickly as I could," she said.
Hernandez-Scott joined the U of M this fall to serve as the new clinical assistant professor in urban education in the College of Education's Elementary Education Program.
Hernandez-Scott most recently was a faculty member in the Evergreen State College's Master in Teaching program in Olympia, Washington.
Although Hernandez-Scott does not begin her director role until Jan. 1, she has already hit the ground running, fostering partnerships and finalizing curriculum that will not only prepare teachers for urban settings, but specifically for SCS.
She has also led professional development sessions for U of M faculty engaged in the work.
When building curriculum that is specifically designed for teachers in urban settings, Hernandez-Scott said it's not as much about challenges, but recognizing talents and assets that already exist and maximizing the potential of students that are already there.  
"The narrative around urban education is that it's difficult, but really, it's just different," Hernandez-Scott said. "Right now, there are teachers in SCS and the Achievement School District that are doing amazing things with children. They know their families. They know what their interests are. They are engaged. And we want to increase the number of people who can do that."
Hernandez-Scott is also passionate about the recruitment, preparation, retention and development of racially diverse teachers.
In completing an Interdisciplinary Doctor of Philosophy at the University of Missouri–Kansas City, Hernandez-Scott wrote a dissertation titled "A Narrative Inquiry of Latina/o Teachers in Urban Elementary Schools."
Building a new approach
The partnership is actively recruiting students for the inaugural class that begins next August.
The goal is to recruit 25 undergraduate students and 50 graduate students.
"As a responsive partnership, the (Master of Arts in teaching) program allows us an opportunity to get students out into the classroom faster, while we also focus on preparing that next generation of teachers through the undergraduate program," Hill-Clarke said.
A few components of the program make it different from past initiatives. It is being collaboratively developed between teachers, principals and university faculty, and it has a strong emphasis on local recruitment.
"We're tapping into local Memphis talent in our high schools across the city, preparing them to teach and go back into the schools in which they were prepared as high school students themselves," Hill-Clarke said. "There's a grow-your-own effort."
The program also has a built-in induction and retention component.
"We understand learning does not end at graduation, so we want to continue to help them grow and develop," Hernandez-Scott said. "I envision these professionals becoming administrators after they've been successful at moving student learning in the classroom."
The program recognizes teacher learning does not solely take place in a university setting. There's also expertise in schools and communities.
---
"We're tapping into local Memphis talent in our high schools across the city, preparing them to teach and go back into the schools in which they were prepared as high school students themselves."
Kandi Hill-Clarke, dean, University of Memphis College of Education
---
"Teachers are not the only people who teach," Hernandez-Scott said. "There will also be experiences where students get to learn from families, principals and members of faith-based communities. We want to permeate those boundaries of what it means to be a person who supports student learning."  
River City Partnership coursework will make an impact on SCS and Achievement School District classrooms during the program as future teachers will have to demonstrate how children are learning from the experience they created.
"We're not using our schools as laboratories," Hernandez-Scott said. "They are partners. We are partners in student learning."  
As someone who is new to Memphis, Hernandez-Scott is learning there is a wealth of historical information that can add context for urban teachers entering SCS.
"We're going to take ourselves outside of the walls of the university and use the city as our classroom because the children live in this city," she said. "We're not just transforming what happens in the classroom, but who our teachers will become."  
Funding the partnership
The College of Education also is actively fundraising an estimated $7.7 million to get the program running and sustainable over the next five years.
The funds primarily support student scholarships as well as related activities and programming.
Commitments to date:
$1.5 million: The Assisi Foundation
$1 million: International Paper Co.
$1 million: Sedgwick Claims Management Services Inc.
$500,000: Hilliard Crews
$250,000: Urban Child Institute
$100,000: SchoolSeed Foundation/Urban Strategies
$10,000: Barbara Prescott
The latest $1 million contribution came from Memphis-based International Paper Co.
"We believe this initiative meets a critical need for Memphis by ensuring a steady pipeline of well-prepared, culturally competent teachers," International Paper Foundation executive director Alissa Campbell Shaw said in a prepared statement. 
The U of M's College of Education is hosting a meet-and-greet with Hernandez-Scott on Thursday, Dec. 6, in the University Center Beale Room (room 363), beginning at 5:30 p.m.
SCS chief of staff Brian Stockton is scheduled to make some remarks about the partnership and introduce Hernandez-Scott.
Seating is limited, so attendees must RSVP to Venita Doggett, College of Education director of development, at venita.doggett@memphis.edu.  
"It's new, but it's sound. It's not a wish. It's a strategically planned collaboration aimed at transforming the lives of children and families right here in Memphis," Hernandez-Scott said. "I am so excited to be here and begin this work."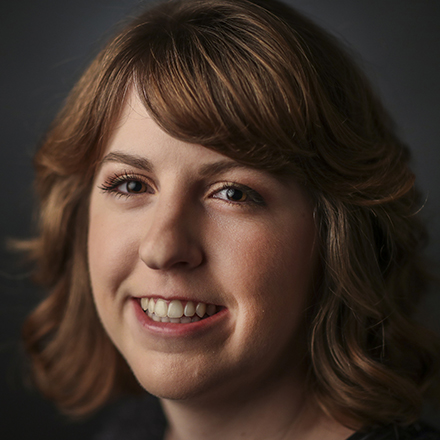 Michelle Corbet
Michelle Corbet covers business for The Daily Memphian. Prior to, she was a reporter at the Memphis Business Journal. A native Memphian and University of Memphis graduate, Michelle covered business in Conway, Arkansas after college. Michelle got her start covering business as an intern at The Commercial Appeal.
---