School systems putting safety money into officers, technology
Shelby County school systems are steering millions of dollars in new safety and security funds into technology and officers as part of a state plan to protect students and staff.
Shelby County Schools, which is receiving the lion's share of the funding – nearly $4 million this year in one-time grant money and a new annual allotment – will put in another $1.2 million of its own money to bolster school safety.
The school system would not provide details on how it plans to spend the money, but acknowledged it would go toward security personnel and other measures.
"We are excited to receive the additional funding from the state to strengthen our school safety and security efforts," SCS said in an email response to questions. "While we cannot share any specifics about our school safety measures, the funds will be used for new positions and to enhance safety and security equipment in our schools."
Tennessee awarded $35 million in school security funding to 147 districts statewide after the state finished its first-ever assessment of school facilities and safety procedures. The Legislature approved the money after Gov. Bill Haslam introduced the plan following a massacre at Marjorie Stoneman Douglas High School in Parkland, Florida, earlier this year.
The Department of Education and Department of Safety and Homeland Security worked with local officials to make safety improvements at every school in the state.
"Over and over we have heard gratitude from districts for this process that has helped them connect with their local community, especially law enforcement agencies, around school safety and to create long-term plans to support the safety of students and educators," Department of Education commissioner Candice McQueen said in a statement.
While SCS was reticent to provide details, other city systems in Shelby County were more open about the safety initiatives they're taking after going through a comprehensive look at their campuses.
Collierville Schools and Bartlett City Schools both plan to spend a good deal of their new money on camera systems and related technology as well as security control.
The Collierville system is using recurring funds, $84,430 from the state and $29,970 locally, in part, to pay for two new school resource officers who are Shelby County Sheriff's deputies and work at Collierville High, according to Nancy Kelley, a supervisor at Collierville Schools. The two additions give the system 12 SROs in all, 10 of whom are funded by the city of Collierville.
Collierville is netting $211,080 in state grant money and putting in another $74,820 to provide better security in its schools after assessing every campus.
The funds will go toward more cameras and the technology to run them, as well as a cellphone booster system to provide better coverage in areas with spotty reception, Kelley said.
"You want people to be able to make a phone call and take a phone call" during an emergency, she noted.
First responders, an FBI consultant and principals worked together to come up with a "really solid plan," Kelley said.
In addition, the system will put more emphasis on controlling access into school buildings with new types of locks, for instance, to ensure all doors lock from the outside, according to Kelley. Funds also will be used for emergency bags and items such as safety vests in case of a disaster.
"It's like an insurance policy," Kelley said. "You want to make sure you're covered."
The school system launched an anonymous tip line this year, separately from the state safety program, and students and parents are using it to report problems to school officials, she added.
Bartlett City Schools will take a similar approach, investing heavily in technology such as cameras and the computer hardware to run along with updating its system for managing campus visitors to make sure they have a good reason to be on school property, according to Jason Sykes, spokesman for the Bartlett system.
Bartlett will receive $87,460 annually and put in $31,000 annually for safety and security, in addition to a one-year grant of $218,660 and a $77,540 match.
In addition, the system is hiring a school security officer to complement the SROs already working at its campuses from Bartlett Police Department and the Shelby County Sheriff's Office. Some of its elementary schools share an officer, and the idea is to have an SRO on campuses at all times of the day.
"The main thing for us is making sure we have a safe and secure learning environment for students," Sykes said. "They learn best in a safe and secure environment."
Bartlett City Schools' central office leaders will continue to meet with administrators and staff to discuss security and safety measures at every campus, he said, noting larger campuses such as Bartlett High School, which was built in 1917, have unique security needs.
Other Shelby County systems receiving state funds are:
Arlington Community Schools, which will receive $43,060 annually and a one-time grant of $107,650. It will put in $15,240 annually and $38,150 this year to match the grant.
Germantown Municipal School District, which is getting $56,670 annually and a $141,680 one-time grant. It will put in $50,220 to go with the grant and $20,130 each year.
Lakeland School System, which will receive a $41,430 grant and put in $5,830 to go with it, in addition to $16,570 annually and $5,830 as its yearly contribution.
Millington Municipal Schools, which will receive $26,400 annually and put in another $9,400 each year to go with a $65,990 grant and $23,410 it provided to match it.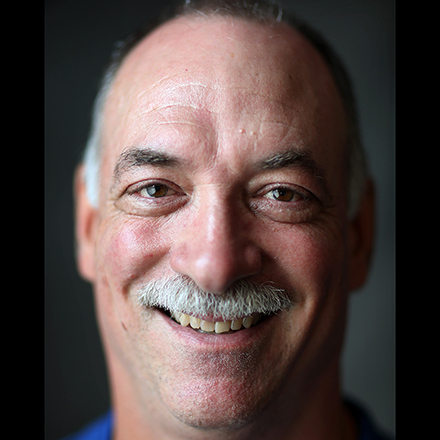 Sam Stockard
Sam Stockard is a Nashville-based reporter with more than 30 years of journalism experience as a writer, editor and columnist covering the state Legislature and Tennessee politics for The Daily Memphian.
---