Memphis legislator criticizes Hopson's endorsement of Lee
A Memphis legislator is castigating Shelby County Schools Superintendent Dorsey Hopson's decision to endorse Republican gubernatorial candidate Bill Lee, saying it "confuses" a tough situation.
"I think it's inappropriate," said state Rep. G.A. Hardaway. "I think Dorsey needs to stick with the internal politics of the Shelby County Schools system, and I think the Shelby County School Board members need to put some policy in place to keep appointed officials from interfering with the Shelby County Schools' board members' policy-making authority."
The Memphis Democrat, a supporter of Democratic candidate Karl Dean from the outset, emphasizes Hopson should do his job as the school board has set it out "or he needs to move on."
Hardaway's comments come after the Lee campaign released a list of Memphis endorsements of the Republican candidate as he prepared to debate Democratic candidate Karl Dean in Memphis last week. The two are scheduled to debate again Tuesday, Oct. 9, in East Tennessee.
"I am very excited about Bill Lee's leadership and his vision for our great state. Bill is a thoughtful and compassionate leader and he is committed to improving the lives of everyday Tennesseans," Hopson says in the release. "His collaborative and thoughtful approach is refreshing, and Tennessee will continue to be one of the fastest improving states in education under his leadership."
Asked what methods should be used to handle underperforming schools during last week's debate, Lee says he has met several times with Hopson and noted the superintendent is supporting his campaign. He also pointed toward "profound improvement" in the number of struggling Shelby County Schools and made note of success by the system's Innovation Zone schools, saying he wants to continue those types of programs.
Dean, asked about the endorsement, downplayed the matter, declining to discuss it. He won the Democratic primary handily even though a number of groups supported his opponent, House Minority Leader Craig Fitzhugh of Ripley.
Hardaway, however, said he sees no new ideas from Lee and calls Hopson's endorsement of the Republican candidate a bad decision.
"He's made our job here more difficult, our job being the Shelby County Legislative Delegation, because he's chosen to go around us, and we represent the Shelby County constituents who bear the burden of good or bad policy from the state of Tennessee," Hardaway says.
If Hopson wants to propose policy, he should take it to the Shelby County School Board, which would pass it on to the legislative delegation, enabling it to be the area's "voice in Nashville," Hardaway says.
"Anything other than that adds confusion to an already difficult ask," said Hardaway, who supports Dean's proposal for universal prekindergarten and wants to take it a step further and add two years of education after high school.
Another view
State Rep. Kevin Vaughan, a Collierville Republican, calls Hopson's endorsement of Lee "an example of the wide appeal" Lee presents as a candidate.
"I find that it is tough to find a candidate that I, personally, agree with on 100 percent of the issues. I just look at the one that checks the most boxes. I do not know Superintendent Hopson, so I expect that is probably the case with him also," Vaughan said.
Hopson did not respond to questions sent to Shelby County Schools. Chalkbeat reports Hopson, though he doesn't support vouchers, says he met Lee several times when he was considering a run for governor and that he pointed toward similarities such as support for placing less emphasis on student testing, increasing teacher pay and giving districts more options to help low-performing schools.
Dean and Lee both say education would be their top priority, and the Democratic candidate boasts a 37 percent increase in public schools funding in his two terms as Nashville mayor.
During the debate, Dean said the biggest difference between them is that Lee supports voucher legislation, which would enable students in struggling schools to use public dollars to go to private schools. The legislation targeted Shelby County in recent years but failed to pass the General Assembly, mainly because of fears by rural lawmakers it could sneak into their districts.
State Rep. Antonio Parkinson, despite being an adamant opponent of voucher legislation in 2017, said he wasn't caught off guard by Hopson's endorsement of Lee.
"Based on what I understand they've been knowing each other for a long time, so it's about a relationship," Parkinson says.
The Memphis Democrat points out when Dean was mayor of Nashville he supported the creation of charter schools there in addition to the state's authority to set up those schools and "go over the heads" of the Metro Nashville Public Schools Board, even though it didn't want those charters.
Metropolitan Nashville Public Schools officials believe charter schools pull funds away from the traditional schools, which is one of the biggest arguments against establishment of vouchers or opportunity scholarships.
"So, no, I'm not surprised," Parkinson said of the Hopson endorsement. "If (you're) choosing where you feel like you'll have the most impact or influence or … it may be the lesser of two evils."
University of Memphis political science professor Michael Sances downplayed the endorsement, pointing out governors can play a leadership role in education but the outcome usually depends on the General Assembly.
"It could just be a general appreciation of the idea of reform. As we think about the issue of education, vouchers are kind of out there as a solution. People are saying the system's in need of improvement and vouchers are a way to sort of shake things up," Sances said. "On the other side, you don't have as much of a clear policy agenda. Some people talk about more funding. But the sort of status quo is you have these Achievement School District and iZone schools, which are both basically sort of forms of alternative schools."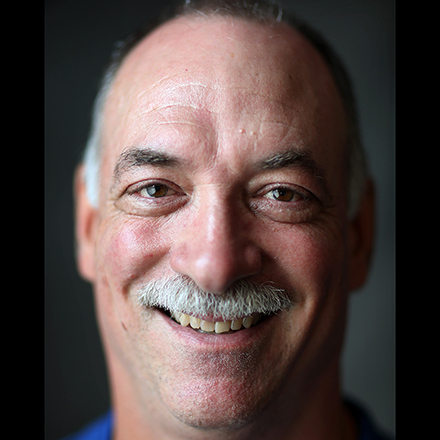 Sam Stockard
Sam Stockard is a Nashville-based reporter with more than 30 years of journalism experience as a writer, editor and columnist covering the state Legislature and Tennessee politics for The Daily Memphian.
---