Elections
Chancellor denies push for state to let first-timers vote by mail
A Davidson County chancellor is leaving open a request to hold the state in contempt of court for forcing first-time voters to cast ballots in person as part of an absentee ballot lawsuit.
Chancellor Ellen Hobbs Lyle denied an effort by the ACLU and Memphis law firm Apperson Crump to force the state to allow first-time voters to cast ballots by mail, ruling Tuesday they did not detail their effort in a June 4 filing for an injunction.
Nevertheless, Lyle said the plaintiffs could amend their filing.
The ACLU and Memphis attorneys asked Lyle to hold the state of Tennessee in contempt of court for violating an order to allow all voters to cast absentee ballots by mail by forcing first-time voters to cast ballots in person.
---
---
The ACLU and ACLU of Tennessee, which is representing a group of Nashville residents, and Memphis attorneys with Apperson Crump representing a separate group of Memphis residents filed their motion Monday evening, July 13, asking Chancellor Ellen Hobbs Lyle to sanction the state for continuing to require first-time voters who registered by mail or online to vote in person the first time they vote.
The filing points out, for instance, the Shelby Election Commission website states: "Please note: if you registered to vote by mail or on the online system and you have not voted in Shelby County before, you must vote in person."
With early voting set to start Friday, July 17, action would have to be taken quickly to change the course of action statewide.
---
---
Lyle, who chastised the state in early June for not following her initial order, said the state must "provide any eligible Tennessee voter, who applies by mail in order to avoid … COVID-19, an absentee ballot." The ACLU points out Lyle's order did not make an exception for first-time voters who didn't register in person.
Neither the Help America Vote Act nor the National Voter Registration Act require the first-time voter restriction the state has been using to force people in that group to vote in person, the ACLU contends.
The state used a loophole in a separate federal lawsuit and the chancellor's order to force first-time voters to appear at the polls.
The Attorney General's Office filed a response in Chancery Court Tuesday morning pointing out none of the plaintiffs in the case identified themselves as first-time voters who registered by mail.
The state's filing contends a copy of the revised voter application plainly states: "If you have never voted before and you registered to vote by mail, then you must vote IN-PERSON the first time you vote."
That state also argues that the state Constitution "does not confer a right to vote under medically advisable conditions," which is becoming one of the most serious points of the argument.
The Secretary of State's Office referred questions to the Attorney General's Office Tuesday morning and pointed toward a brief the state filed in federal court in that federal lawsuit.
In it, the AG's Office contends the plaintiffs "seek this court's intervention at the last minute to upend the current election plans and substitute a plan of their own design. In doing so, they impermissibly attempt to transform a policy issue into a constitutional issue."
The state argues election processes are up to the state to decide, and it points out it has set up a plan to help people vote safely during the pandemic, in addition to preparing for 1.4 million absentee voters over age 60, as well as those who can provide excuses to vote absentee.
It quotes a precedent-setting case contending "federal courts should not quickly 'become entangled, as overseers and micromanagers in the minutiae of state election processes.'"
The ACLU's legal team contacted the state about its action and, after receiving no response, filed the motion to ensure those registering to vote for the first time can do so by mail, according to a spokesperson.
Instead of putting the chancellor's "effective and binding" order in place, Elections Coordinator Mark Goins and Secretary of State Tre Hargett "doubled down" on their "unapologetic" rejection of the "can-do attitude" other states adopted during the pandemic, the ACLU's filing says.
In fact, the Secretary of State's website says: "Unless you are on the permanent absentee voting register or enrolled in the Safe at Home program, you must appear in-person to vote in the first election after you have registered by mail."
The filing asks the chancellor to make an order holding the state in contempt; specifying all first-time voters are eligible to vote absentee during the pandemic; directing the coordinator of elections to "promptly inform" voters with public notices and other communications and to notify all county election commissions to do the same.
The Secretary of State's Office did not respond immediately to questions Tuesday morning.
In early June, Lyle told the state "shame on you" for not following her direction on mail-in ballots. She ordered the state to put together new forms enabling all eligible voters in the state to check one of two boxes if they have concerns about catching COVID-19 by voting in person during the August and November elections or are taking care of someone who could be affected by the virus.
The forms were to be posted on the state's website by noon June 12, and county election officials were to be instructed to tell voters they are eligible to vote absentee, instead of putting those voter applications on hold.
Lyle opted against levying penalties against the state to pay attorneys' fees, which would have totaled about $30,000. But she said the "specter" of criminal contempt remains for "noncompliance or disobedience."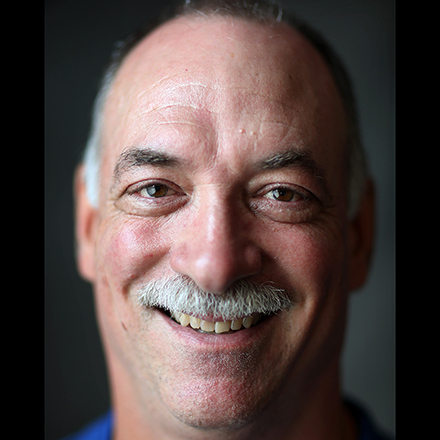 Sam Stockard
Sam Stockard is a Nashville-based reporter with more than 30 years of journalism experience as a writer, editor and columnist covering the state Legislature and Tennessee politics for The Daily Memphian.
---