Election 2020
Elections
Hagerty praises federal response in Portland in joint online appearance with Trump
The same day that reports surfaced of unidentified federal agents in unmarked cars snatching protesters in Portland, Oregon, off the streets, Republican U.S. Senate contender Bill Hagerty of Tennessee backed the federal response.
Hagerty made the comments Friday, July 17, during an online campaign appearance with President Donald Trump.
"When you look around and you see this angry liberal mob, you see what's happening in Portland, Oregon – that can't happen across this country," Hagerty said of the protests since the Memorial Day death of George Floyd in Minneapolis. "That can't happen across this country, and Tennesseans are so grateful for your leadership here to make sure it never does."
Arrests since the Fourth of July holiday, including rounding up individuals blocks away from protests, have raised due-process and Constitutional questions.
U.S. Customs and Border Protection officials acknowledged making the arrests to the Associated Press Friday, claiming it was to stop threats of violence.
---
---
Acting Homeland Security Secretary Chad Wolf referred to protesters there as "violent anarchists" during a Thursday visit to Portland.
The mayor of Portland has called for the Homeland Security forces to be withdrawn from the city. Oregon's two senators have called on U.S. Attorney General William Barr to withdraw "these federal paramilitary forces from our state" in a joint statement.
Video of violence in several cities has been a staple of Hagerty television campaign ads for the August Republican Senate primary. The ads link Democrats in the House and Senate to the violence.
"They seek to destroy the America we know and love," Hagerty said to Trump during the half-hour online event Friday evening. "They want to ruin everything that makes this country great. Your leadership is even more important now than ever."
Vanderbilt trauma surgeon Dr. Manny Sethi, who is Hagerty's rival in the Tennessee Senate primary, has sounded a similar theme about the protests in his television ads. But in the past week, he has turned his focus to criticizing Hagerty for not being the conservative he bills himself to be.
The new television ads by Sethi come as some polls suggest Hagerty's lead over Sethi is down to single digits – three points by one poll.
"You've got a real primary here," Trump said to Hagerty in an apparent reference to the tightening of the race. "The other side is spending a lot of money."
---
---
Trump's endorsement a year ago marked the formal launch of Hagerty's Senate bid before Hagerty said anything about running. After the endorsement on Twitter, Hagerty announced his resignation as U.S. Ambassador to Japan.
"He could pronounce those names that I had a hard time with," Trump said of Hagerty's service as ambassador. "He knew everybody. It was amazing."
Trump made no reference to the federal response to protests. He referred to the COVID-19 virus as the "China virus."
"They should have stopped it," he said. "They should have never allowed it to come here."
Relations with China have been another big theme of Hagerty's campaign, calling for a more aggressive challenge of China by the U.S. and blaming China for the virus.
Sethi has criticized Hagerty for trade talks with China during Hagerty's tenure as the state's commissioner of Economic and Community Development in the administration of Tennessee Gov. Bill Haslam.
The Associated Press contributed to this story.
Editor's Note: The Daily Memphian is making our election coverage accessible to all readers — no subscription needed. Our journalists work around the clock to provide you with the extensive coverage you need; if you can subscribe, please do.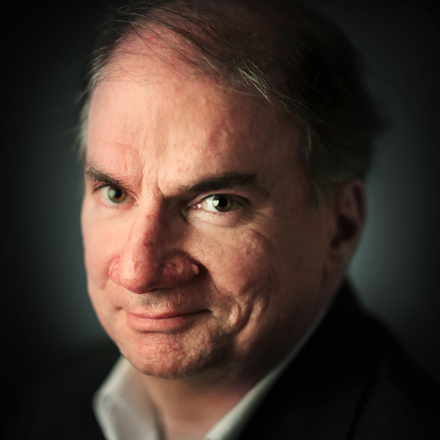 Bill Dries
Bill Dries covers city government and politics. He is a native Memphian and has been a reporter for more than 40 years.
---