Elections
Early voting through five days tops 22,000
More than 22,000 Shelby County voters have cast their ballots five days into the early voting period in advance of the Aug. 6 election day.
The turnout numbers from the Shelby County Election Commission also show the first signs of a massive absentee voter turnout on the fourth and fifth days.
A total of 117 absentee mail-in ballots were part of Tuesday's overall turnout, followed by 325 in Wednesday's totals.
The five-day total of 515 absentee ballots is higher than the turnout over the same period at six of the 26 early voting sites.
---
---
Early voting continues through Aug. 1 at 26 sites across Shelby County.
Within the combined early and absentee turnout of 22,235 through Wednesday, 13,904 of the voters cast their ballots in the Democratic state and federal primaries compared to 8,130 in the Republican primaries. Another 201 citizens voted in the county general elections only.
The top five early vote sites in order by turnout over the five-day period are:
Anointed Temple of Praise, 3939 Riverdale Road, 1,572
Harmony Church, 6740 St. Elmo Road, Bartlett, 1,548
Agricenter, 7777 Walnut Grove Road, 1,257
Abundant Grace Fellowship Church, 1574 E. Shelby Dr., 1,212
Collierville Church of Christ, 575 Shelton Road, Collierville, 1,203
As of Thursday afternoon, the Election Commission had 15,804 requests for absentee ballots. Of that number, 13,499 ballots had been mailed to voters at a rate of 2,500 mailed daily.
---
---
Shelby County Elections Administrator Linda Phillips said the rest of the ballots should be mailed out by Friday, July 24.
The ballot applications will continue to come in through July 30, the deadline to apply.
The completed absentee ballots can be mailed in through 7 p.m. on election day. But Phillips is encouraging voters to request the ballots and have them delivered by mail or a delivery service as soon as possible.
That's because of questions about how long it will take the ballots to arrive by the U.S. Postal Service.
"It's very likely that a person who waits until July 30 to request a ballot would have to use a delivery service like FedEx, DHL or UPS to get it to us on Election Day," Phillips said in an emailed statement.
---
---
The period to apply for absentee ballots opened in early May. A Davidson County Chancery Court order was issued June 5 requiring the state to add fears of the COVID-19 virus as one of the reasons for being granted an absentee ballot. State election officials balked at the decision until June 12 when the court threatened to hold them in contempt if they didn't comply immediately.
The printing of the absentee paper ballots was delayed because of the late addition of a judicial retention race for the Tennessee Court of Appeals that is a statewide race.
In order to be counted, the completed absentee ballots must be received by the Election Commission by 7 p.m. Aug. 6. An Aug. 6 postmark on a ballot that arrives later does not qualify to be counted.
Tennessee law prohibits absentee ballots from being hand-delivered to an Election Commission.
---
---
Phillips also warned that voters still waiting on an absentee ballot who decide to vote early will have to vote on a hand-marked provisional ballot with the Election Commission checking later to make sure the voter didn't also mark and turn in their absentee ballot.
"If a voter has already been issued an absentee ballot, we cannot let them vote on a machine," she said. "Even if we do not receive the ballot back by election day, that person cannot vote by machine. Provisional ballot votes count, of course, but they are not included in the total released on the night of the election."
The 22,235 early voters through Wednesday compares to 8,351 early votes at the same point in 2016 for the same election cycle. But in 2016, all of the early voting sites didn't open until the third day of the voting period, making comparisons difficult.
In the 2016 November elections with 26 early voting sites open for the entire 14-day period, 74,919 votes had been cast by the fifth day. The November ballot is a different election cycle topped by the presidential general election, making it the most popular election cycle in Shelby County politics by voter turnout.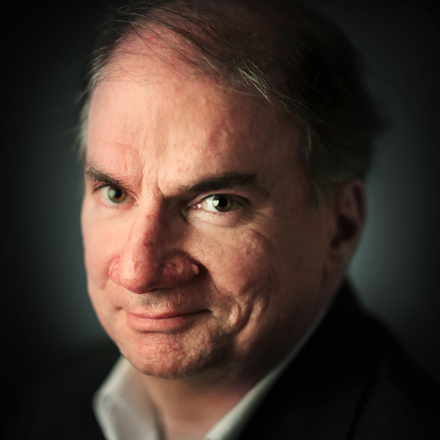 Bill Dries
Bill Dries covers city government and politics. He is a native Memphian and has been a reporter for more than 40 years.
---