Elections
Republican Senate primary narrows between Hagerty and Sethi as Flinn seeks different path
The Republican primary for the U.S. Senate seat being vacated by Lamar Alexander is close by recent polls and led by two candidates seeking to show how close they are to President Donald Trump.
Bill Hagerty and Manny Sethi are leading the way for the seat in this red, or Republican, state as a third top contender in a GOP primary field of 15, Dr. George Flinn of Memphis, hopes to differentiate himself among Republican voters with a pledge not to back Trump if he believes the president is wrong.
---
---
Two years after Republican Marsha Blackburn claimed the state's other Senate seat based on her complete allegiance to Trump, Hagerty – the former U.S. ambassador to Japan – has Trump's endorsement. But he doesn't have the cleared field that Blackburn had in the 2018 statewide primary.
He is following a playbook similar to Blackburn's of declaring complete allegiance to Trump as part of a Senate majority that backs him on any and all issues.
His chief obstacle in the pursuit, according to the polls, is Sethi, a Vanderbilt trauma surgeon who has closed a 16-point gap in the polls to get within striking distance of Hagerty.
Early voting in advance of the Aug. 6 election day continues through Saturday.
Hagerty's campaign at first denied the race is close but then had Trump appear online by audio only in a virtual campaign event with Hagerty to again endorse his candidacy.
It was a Trump tweet a year ago this month that announced Hagerty would run with his endorsement before Hagerty formally announced and gave up the ambassadorship Trump appointed him to.
Trump tweeted days after former Tennessee governor Bill Haslam passed on the race.
At this month's virtual event, Hagerty began by endorsing Trump's use of Homeland Security agents to quell protests in Portland, Oregon, in military gear, a subject that Trump didn't bring up during his remarks.
"They seek to destroy the America we know and love," Hagerty said to Trump during the half-hour online event. "They want to ruin everything that makes this country great. Your leadership is even more important now than ever."
Hagerty makes no distinction between violent protesters, peaceful protesters and Democrats in Washington. The word Democratic is usually followed by the term "socialists." And Hagerty has been referring to presumptive Democratic presidential nominee Joe Biden as "Beijing Biden."
The rhetoric is similar to that used by Blackburn in her 2018 Senate bid and on the campaign trail for Hagerty this month.
Trump acknowledged during the virtual Hagerty rally this month that the Tennessee Senate primary is close, calling it "a real primary."
---
---
Trump didn't, however, voice the need to keep the six-vote Republican majority in the Senate, as he did early and often in Blackburn's general election run against former Democratic Gov. Phil Bredesen.
Since then, a TV ad with Donald Trump Jr. on screen has gone into high rotation. Also, Hagerty's campaign appearances in red parts of the state have featured Blackburn campaigning for him along with multiple appearances by Republican U.S. Sen. Tom Cotton of Arkansas.
Hagerty has backed Cotton's call for use of the federal Insurrection Act to send federal troops into areas of the country where Black Lives Matter protests have grown more intense and in some cases violent.
"Nobody's going to stand stronger with the president and Sen. Cotton," Hagerty said at the June 16 event that marked Cotton's first appearance for Hagerty.
There was also a discussion of theories about the spread of the coronavirus that came close to an assertion that it was created in a Chinese laboratory but then pulled back with Cotton saying, "the best evidence suggests it was naturally occurring."
"All of the circumstantial evidence points to the lab in Wuhan," Cotton said. "It does not point to a food market or any place else."
"It's very clear they took action to cover this us," Hagerty added.
Hagerty also talked of his role in Japan as part of an international effort to combat intellectual property thefts by China.
"China is predatory. They are a threat and we've got to deal with them head on," he said.
Sethi, on the other hand, has criticized Hagerty for trade overtures to Chinese companies when Hagerty was the state's commissioner of economic and community development during the Haslam administration.
Sethi signaled early on that his campaign would question Hagerty's conservative credentials as well as his allegiance to Trump.
"I think people are tired of the establishment Republican who says one thing and does another," he told The Daily Memphian in January. "They don't want the standard Washington insider, which is what my opponent is. And Donald Trump is not on the ballot."
---
---
Fast forward through an unsuccessful attempt to convict Trump after his impeachment, a global pandemic and George Floyd-era protests, not to mention the shift in the polls, and Sethi's appeal mentions Trump and their similar stands on issues much more prominently.
Even before Trump's online appearance this month, Hagerty began airing TV ads that attacked Sethi's conservative credentials.
And Sethi has pointed to Hagerty's contributions to Trump archrival and Utah Sen. Mitt Romney when Romney was the 2012 Republican presidential nominee. Hagerty was the state director of Romney's presidential campaign that year and statewide director of Trump's Tennessee campaign in 2016.
Another pair of dueling ads have Hagerty and Sethi each running footage showing scenes of unrest at Black Lives Matter protests and vowing to support law enforcement and President Trump up to and including Trump's use of federal Homeland Security agents in Portland in a military role.
Sethi has one of seven campaign headquarters in the state in Shelby County and has campaigned in the majority Republican quarters of the county in a bid that began in May 2019.
Hagerty, like Blackburn's model in the 2018 statewide campaign, has been here seldom.
His last public campaign event was in October 2019 when he was among those appearing before the Memphis Conservative Political Action Conference by the American Conservative Union.
The gathering exhibited two competing precedents that could hint at two very different outcomes for Hagerty after Aug. 6
Like every other speaker except one at CPAC, Hagerty carried not just the party line but the Trump line – urging unquestioning support of Trump.
The exception was Tennessee Gov. Bill Lee, who never mentioned Trump in his remarks.
---
---
The American Conservative Union endorsed rival Republican U.S. Rep. Diane Black in the 2018 GOP primary for governor as she and Randy Boyd, the University of Tennessee president, battled to show who was a closer ally of Trump.
Lee won the primary with few mentions of Trump, although he has never expressed any opposition to Trump.
Flinn hopes to play the role of Lee by steering a middle course on Trump. 
He is a former Shelby County Commissioner, radio station owner and electrical engineer turned physician with a radiology practice. He broke into retail politics in 2002 as the local Republican party was searching for a nominee for county mayor after Republican incumbent Jim Rout called off his bid for a third term.
Flinn wasn't the choice of the local party's establishment but upset state Rep. Larry Scroggs in the primary as the standard bearer of a faction within the party.
It was no contest, however, with Democratic nominee A C Wharton winning easily. But it established Flinn's campaign style of using lots of television ads and not hesitating to talk about his rivals as much as himself if not more.
Since then, he's run in the Republican primaries for the U.S. Senate as well as the 8th and 9th Congressional Districts.
He challenged Republican U.S. Rep. David Kustoff of Germantown two years ago with a set of ads in which Flinn accused Kustoff of having a voting record that included voting with Democrats in the House and not with Trump.
"I'm a Reagan conservative. I believe in family, faith and freedom and the right to life," he told The Daily Memphian. "There are two other people in the race who have pledged their blind loyalty to the president. I don't want to be a rubber stamp or a yes man."
---
---
In a July 14 op-ed for The Tennessean newspaper, Flinn went a step further, urging Trump to at least limit his Twitter habit.
"As Americans, we have the responsibility to question our leaders. This does not mean that we undermine them, only that we want them to do better," he wrote. "I believe President Donald Trump and my party, like all of us, can do better. I believe our party should grow by selling our ideas, not attacking those who disagree. I also believe we should encourage all Americans to follow and walk with us, not attempt to divide us."
When pressed, Flinn says if he disagreed with Trump, it wouldn't be in "a nasty way."
"Most people love his policies," he said, emphasizing he was talking about Republicans. "Some people question his methods."
He also talked of an evolution among conservatives.
"In some areas, they are more conservative. … I think the conservatives have gotten more focused," Flinn said. "My idea is that we need to broaden the path to conservatism. Show a vision of a shining city on a hill. We need to show a vision so that we can bring people into the Republican party rather than chase them and say join."
Flinn has a different view than Hagerty of China's role in the virus.
"If somebody comes into me and has been a smoker and got lung cancer, I don't go back and blame them," he said. "I say, 'You've got this problem – let's fix it.' Assigning blame wastes time."
On the trade front, Flinn has called for the U.S. to increase domestic manufacturing of medicines and health supplies to lessen dependence on China.
Hagerty and Sethi were locked in a back and forth exchange last week about whether Sethi's referring to Obamacare as the Affordable Care Act in a video clip used in a Hagerty ad constituted an endorsement of the Democratic health care initiative.
Sethi insists he is opposed to the program with the caption "I hate Obamacare" on his ad to emphasize the point.
Sethi also touted the endorsement last week of Republican Texas senator and 2016 presidential hopeful Ted Cruz in a state where Cruz ran a competitive second to Trump in the presidential primary that year.
Hagerty followed Saturday with the endorsement of Fox News host Sean Hannity.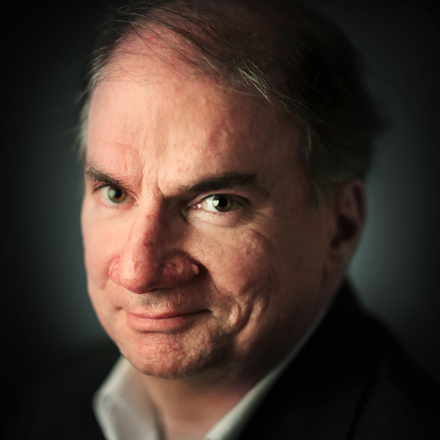 Bill Dries
Bill Dries covers city government and politics. He is a native Memphian and has been a reporter for more than 40 years.
---