Elections
Harris beats incumbent McCormick in Shelby County School Board race
Sheleah Harris has unseated Shelby County School Board member Scott McCormick, securing the District 5 seat with 6,401 votes in the Aug. 6 contest and 100% of the precincts reporting.
McCormick, a former Memphis City Council member and on the school board since 2014, pulled 4,196 votes.
The district includes areas of Cordova and unincorporated portions of Northeast Shelby County.
Harris is a former high school teacher with SCS and Bartlett City Schools. She is the founder of Living Grace Inc., a nonprofit agency for homeless youth. In addition, she is manager of state and local government affairs for Verizon.
McCormick spent 26 years in the family business, McCormick Business Forms, before a second career in nonprofit management.
On June 15, the school board approved a plan from the SCS administration to spend $11 million in a plan to acquire laptops and tablets for all its students, ahead of the possibility that school might be virtual.
McCormick was the only dissenting vote, saying that he supported the idea but feared that the district was "biting off more than we can chew."
Last month, Mauricio Calvo, executive director of Latino Memphis, withdrew from the race and announced his support for Harris, saying that McCormick represents the "status quo." Calvo still received 402 votes
April Ghueder ended the race with 1,373 votes, followed by Paul Evelyn Allen with 779.
---
---
---
---
In District 3, incumbent Stephanie Love will return for another term, with 4,933 votes, followed by Jesse Jeff who garnered 1,721 votes and Aaron Youngblood with 883 votes.
After reversing on a decision not to run for another term, Kevin Woods will retain the District 4 seat, pulling in 7,463 votes. Tamarques Porter got 2,634 votes, followed by Kristy Sullivan with 1,990 votes and Clyde Wayne Pinkston with 382.
And Miska Clay-Bibbs, the current school board chairwoman, held on the District 7 seat with 3, 916 votes. Trevor Banks brought in 2,439.
Althea Greene, the incumbent in District 2, was unchallenged.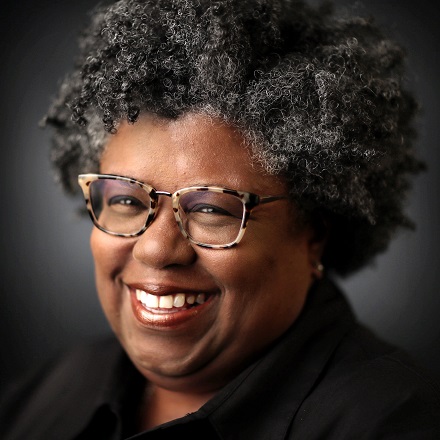 Linda A. Moore
Linda A. Moore covers education, South Memphis and Whitehaven. A native of South Memphis, Linda has covered news in Memphis and Shelby County for more than 20 years and was formerly a reporter with The Commercial Appeal.
---